Languages
English, Francais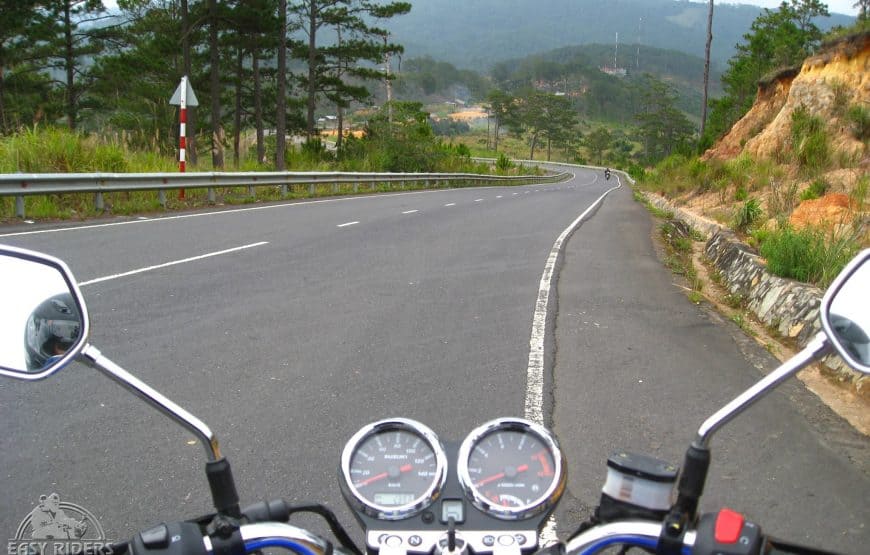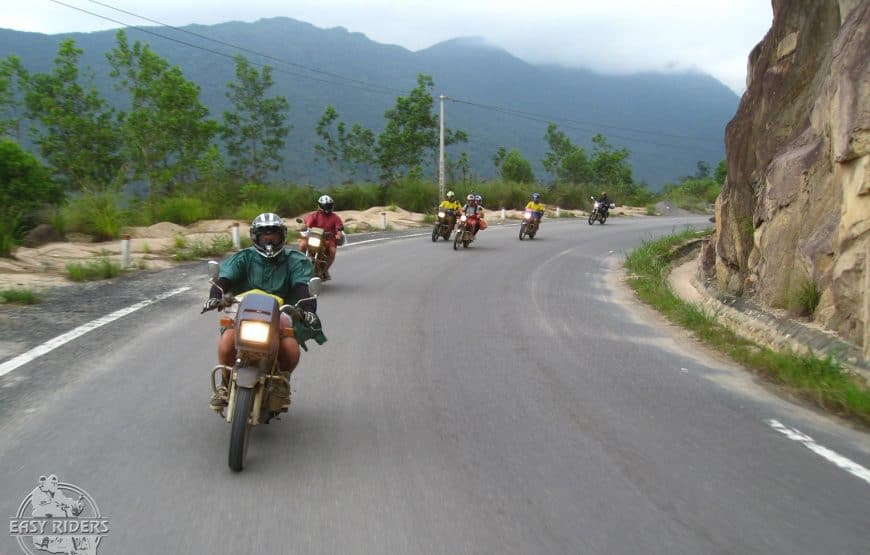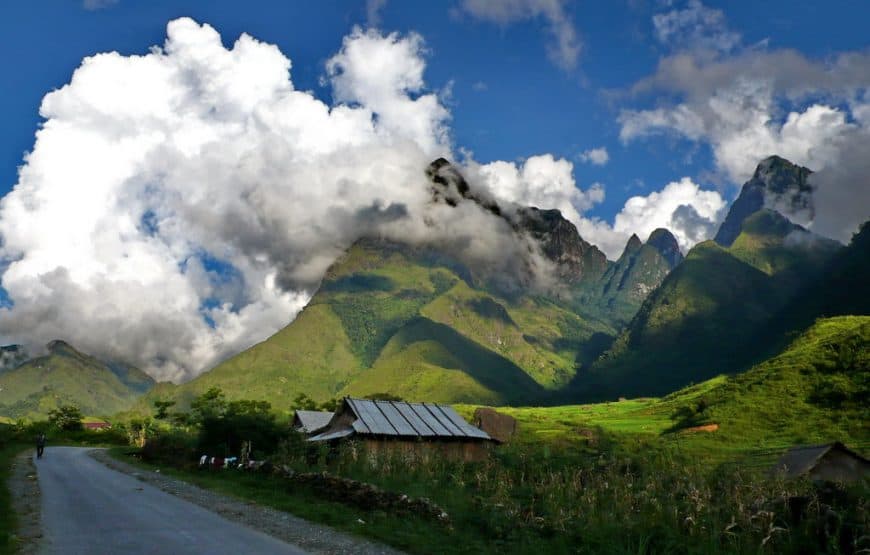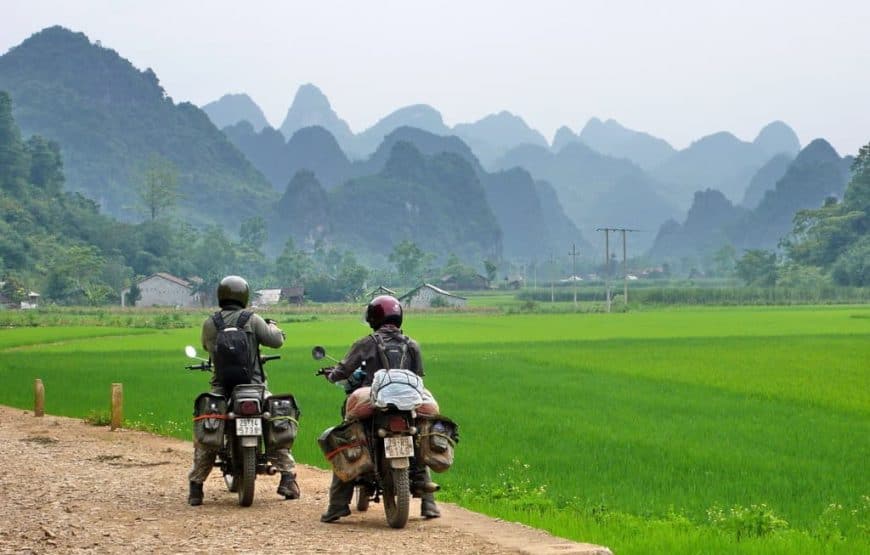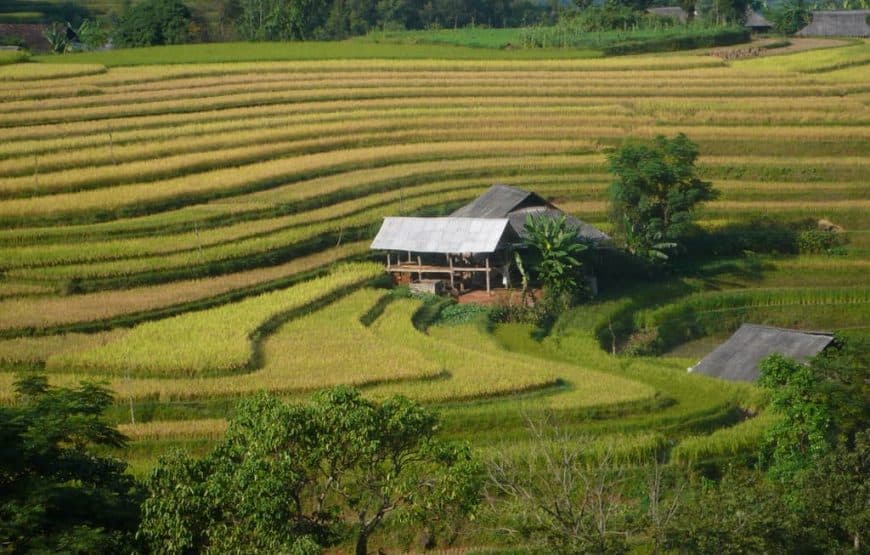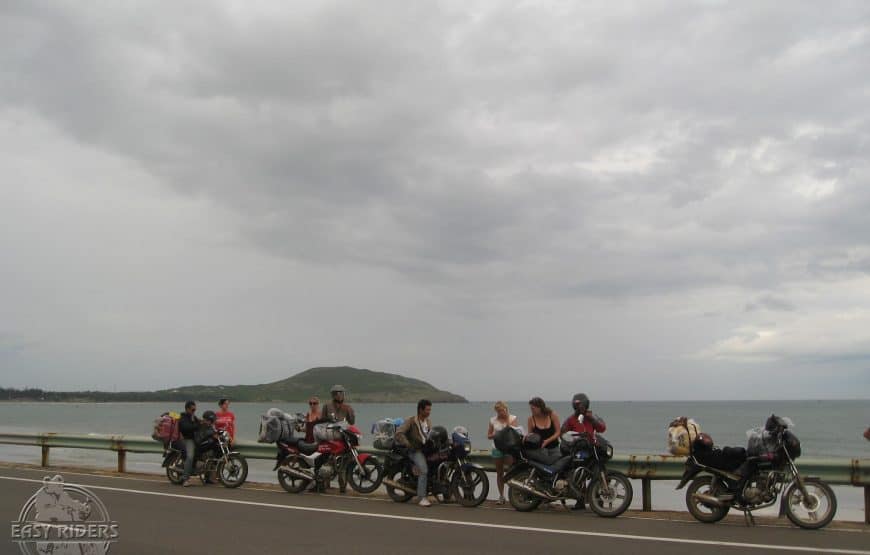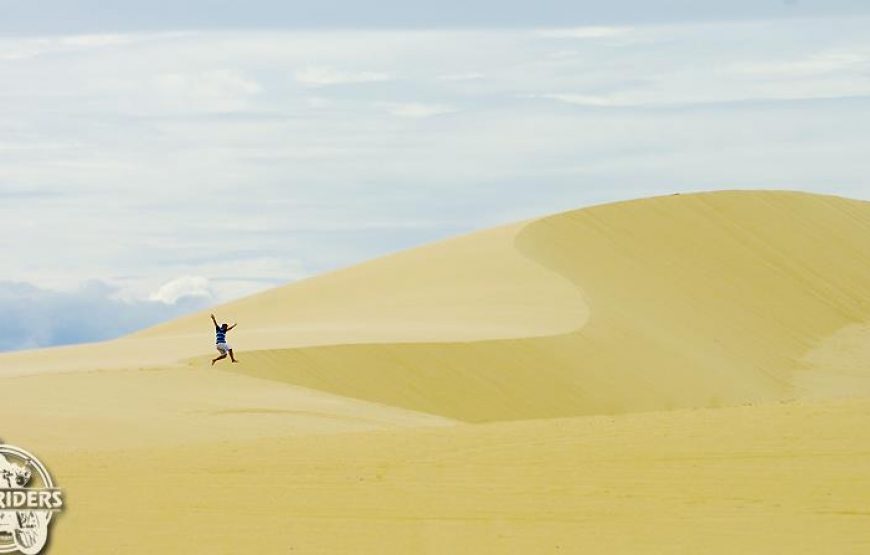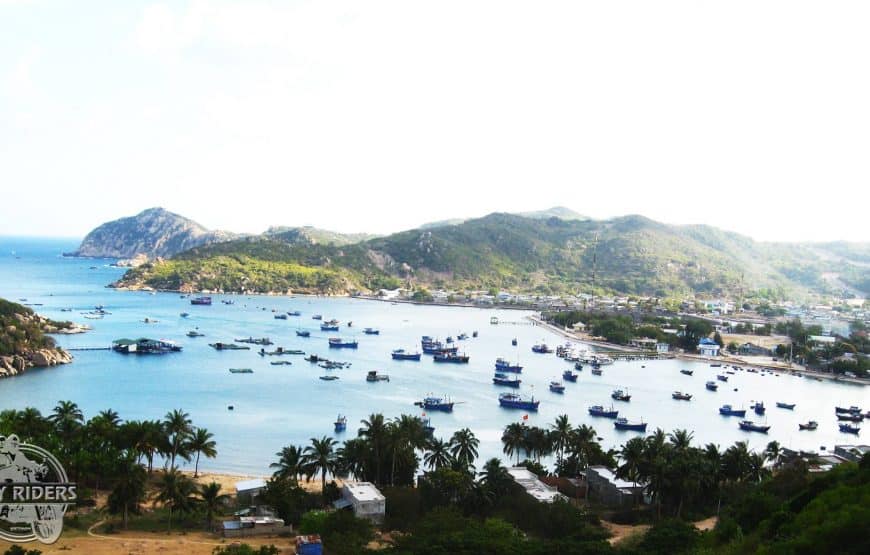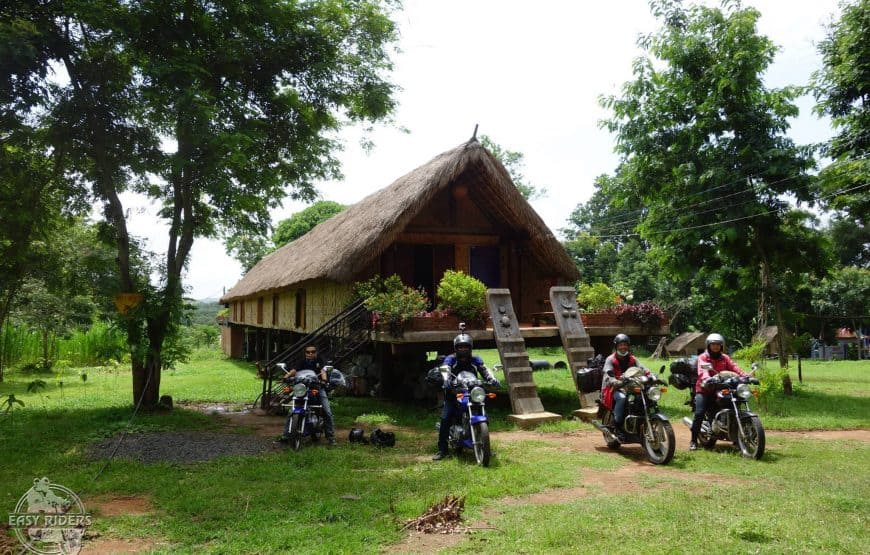 Overview
Easy Rider Saigon (Ho Chi Minh City) to Nha Trang Motorbike Tour offers a perfect combination of stunning coastal roads, spectacular scenery, and extraordinary Cultural Heritage as well as unique local cuisines.
This amazing 7 day Easy Rider Tour: Ho Chi Minh City (Saigon) to Nha Trang was carefully designed to meet the expectations of any adventure traveler looking for a truly fulfilling and balanced experience because we take the roads less traveled through the hidden charms, unspoiled nature, and mystery of the Central Highlands.
Each day of this Easy Rider tour showcases a marvelous mixture of stunning nature and rich cultures for you to discover!
View More
HIGHLIGHTS
Stunning Coastline Roads
Oldest Lighthouse
Fishing Village
White Sand Dunes
Twisty Mountain Roads
Waterfalls
Coffee Plantation
Silkworm Village and Factory
Ethnic Minority Villages
The Legendary Ho Chi Minh Trail
Local Cuisine
Old-Grown Rain Forests
Itinerary
Ride out of the busy Saigon for the countryside, take the ferry across the scenic Saigon River. We continue to ride on the beautiful winding roads alongside the rubber plantations and stop to learn how the locals take latex from the rubber trees. We will then visit Minh Dam Army Base to witness the harsh conditions of the battle between the Americans and Vietnamese during the war before 1975. The Thuong Chieu Monastery Pagoda, a beautifully crafted religious structure, is not to be missed. Take some time to relax as you dip your body in the hot water springs of Binh Chau. Open your mind and enlighten yourself about the wonders of Buddhism with a visit to the historic vestige Dinh Mountain. Ride to the peaceful beach of Long Hai and stay overnight.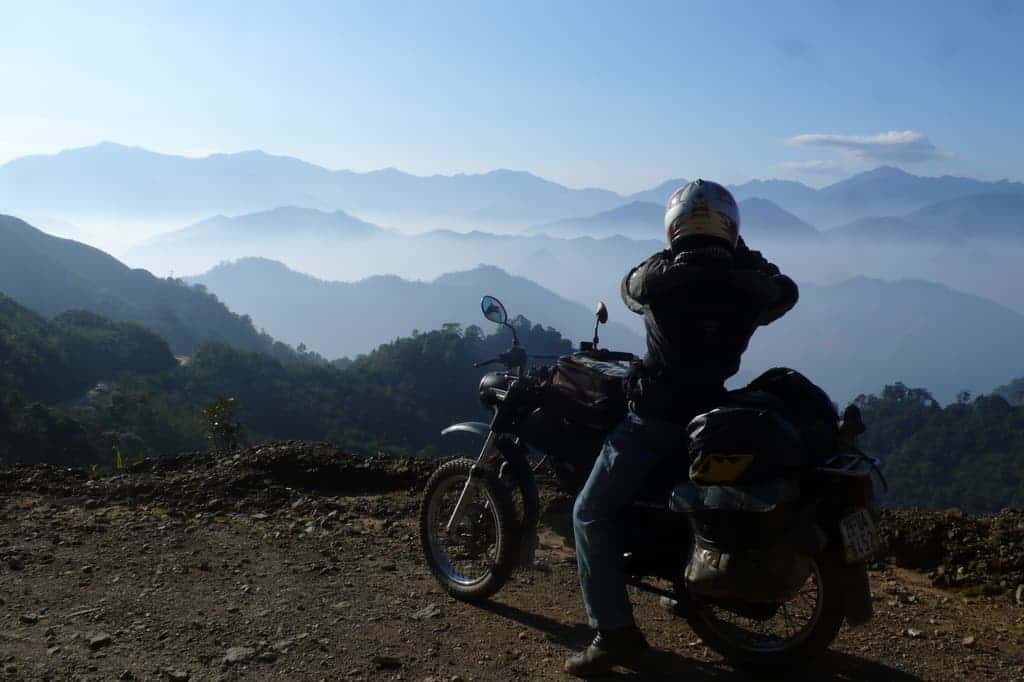 After breakfast, we resume our motorbike ride along the stunning coastline. We take a break and take in the sight of Ke Ga Lighthouse, the oldest lighthouse in South East Asia, to have some great shots of this magnificent landscape. On our way riding to Mui Ne, we will stop at Van Thuy Tu Temple to experience the special culture of the local fishermen worshiping the skeleton of an enormous whale. And the ancient Champa Towers are well worth a visit to learn about the Cham hill tribe and culture. You might want to cool off in the ocean of Mui Ne Beach after a hot day riding. We will enjoy a pleasant night in Mui Ne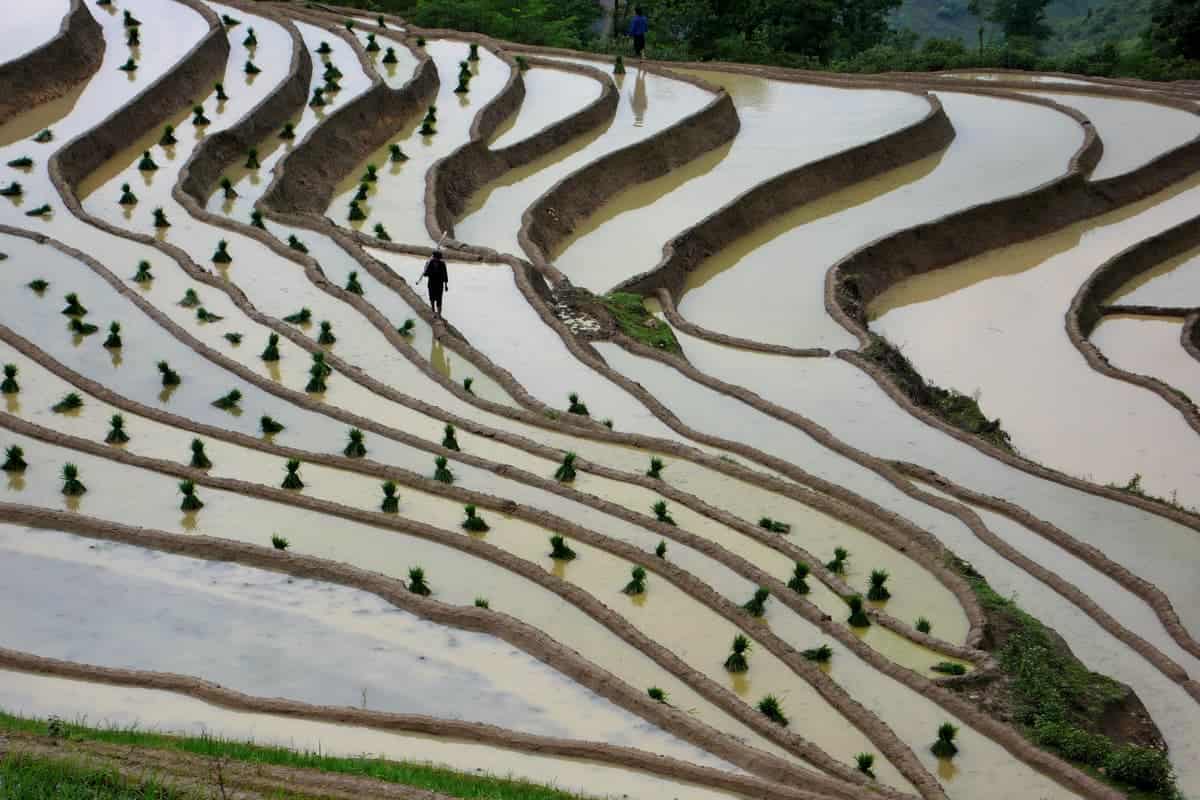 After a visit to the fascinating Fairy Springs, we skirt along the winding coastal roads of Mui Ne. We stop to check out some of the highlights of the area, including Fishing Village and White Sand Dunes. Get back on the motorbike and ride through the dragon fruit farms, you might want to get some of these fresh fruits and try them for yourself. We continue to ride to the picturesque curvy mountain roads, into the remote Central Highlands where you'll witness K'ho ethnic minority hill tribes to learn and experience their rich and unique culture, their wild lifestyle, and natural hospitality. Our final stretch of the day encounters the amazing isolated villages and green forests. Arrive in Bao Loc at about 5 pm. Check-in and stay overnight.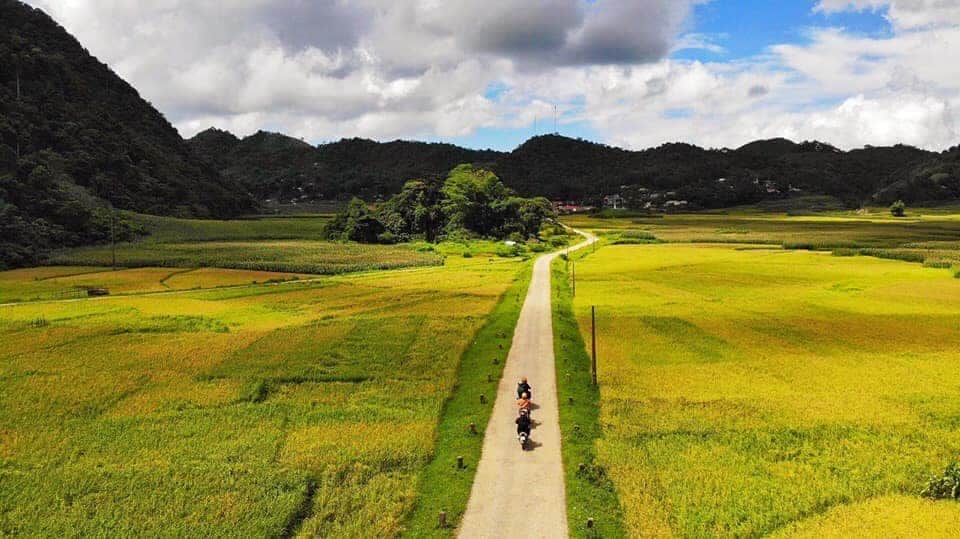 Setting out from Di Linh early, we twist and turn our way into the mountain town, Da Lat. We take time to explore the rural life of local farmers who cultivate their goods on the lands, such as tea, mushroom, flowers, and coffee. Our visit also includes the 2 magnificent waterfalls that Langbian Plateau has to offer: Pongour and Elephant. We begin our afternoon, winding the stunning mountain roads and you have a great opportunity to take photos of some of the most spectacular views in the Central Highlands, Vietnam. Arrive in the so-called "Eternal Spring City", Dalat around 5 pm. Enjoy a refreshing escape from the heat in this cool mountain climate. Many aspects of the culture and architecture in Dalat were strongly influenced by the French. Take some time to explore and enjoy this gorgeous city, full of exceptionally friendly people and have a great night in Dalat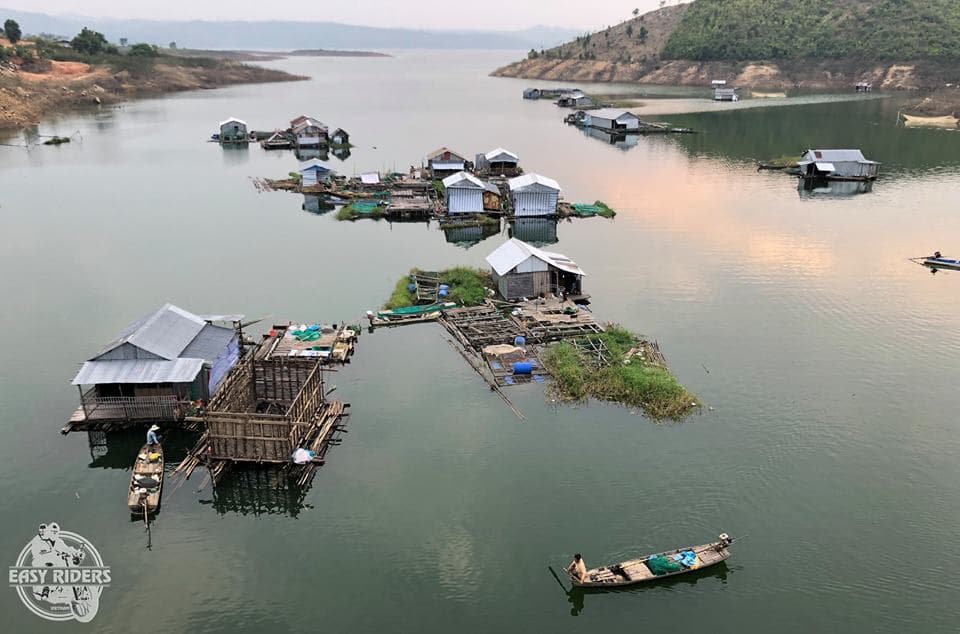 We continue our exciting motorbike tour by visiting the highlights of the city including the Crazy House, Flower Market, Dalat Former Railway Station, Meditation Monastery Pagoda, and many more. Next, it's off to the countryside on the way to the Central Highlands. Enjoy the ride while you take in all the fabulous scenery. Take a break at a beautiful restaurant on the mountain pass and taste some delicious traditional Vietnamese cuisine.

Our afternoon is not less interesting as we wind our way through the old-grown mountains and meandering passes. We have some time to trek through the lush green rainforests to relax and enjoy the breathtaking nature of the Central Highlands. Ride through the vast green rice fields and observe the rice agriculture of the M'nong ethnic minority people as well as enjoy their smiling faces coming home from their fields.

We arrive at our beautiful hotel that faces Lak Lake in the early evening, check-in, and stay overnight.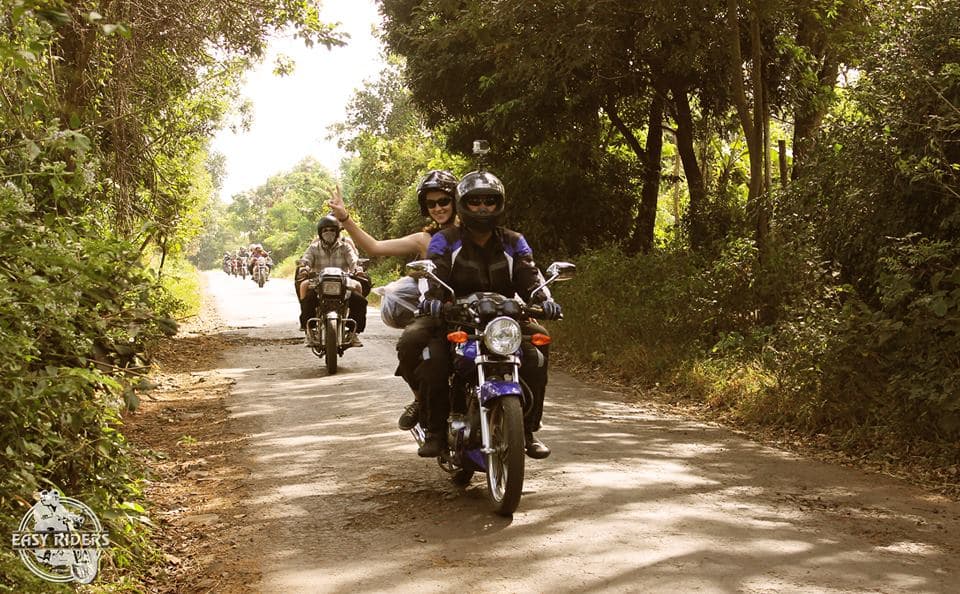 Take a walk through the Jun Village to experience the M'nong hill tribe's traditional culture and their daily life. You might want to ride an elephant or boat to explore the other side of stunning Lak Lake where you could have some great shots of the sunrise on the lake or fishermen. Resume back on our motorbike and ride through the small charming isolated villages. We then trek to the peak of Elephant Rock Mountain and enjoy the breath-taking panoramic view of the whole village. A visit to the brick factory and learn how the locals produce bricks in their old traditional way is really enjoyable.

Head to Dray Sap waterfall via the scenic winding jungle paths, we witness the massive waterfall of the highlands. The natural "Fairy Pool" nearby is well-worth for swimming after an awesome day riding a motorbike. The traditional Long House in the jungle of the highlanders is the place we stay overnight. Our dinner is full of excitement with BBQs and rice cooked in the bamboo tubes.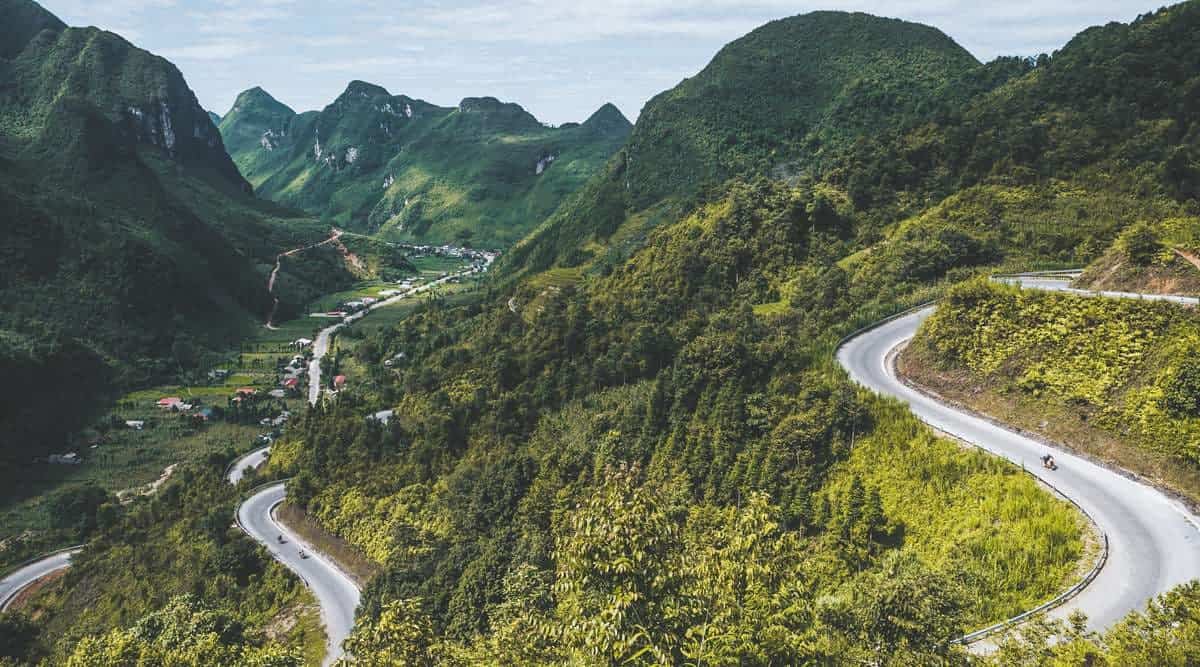 Get on your motorbike - it's time for setting off on our final day of Easy Riders Vietnam Tour. Today's journey leads us to the coast, we visit rubber plantations, cacao farms and experience the locals making rice papers for a living. The downward descent is not less interesting in the afternoon as we traverse through the fascinating winding Phoenix Pass, we could stop off at the natural hot water springs, then visit the local K'ho ethnic minority village to learn more about their daily life and enjoy their hospitable nature! Afterward, we follow the coastline to Nha Trang, riding through little villages, chat with fishermen and have some great photos of the fishing port. We head to the end of our journey in Nha Trang, arrive at the hotel of your choice before sunset, and finish our motorbike adventure
Included/Excluded
Accommodation (6 nights)
English Speaking Tour Guide
Motorcycle
Helmet
Gas/Petrol
Entrance Fees
Waterproof Bags/ Raincoats
Food
Drinks
Personal Expenses
Tips
Tour's Location
Ho Chi Minh City (Saigon), Vietnam
FAQs
We ride about 4 hours per day. We have time to experience what the locals doing for a living, learn about their unique cultures, relax and enjoy the best of Vietnam has to offer.
This only applies to self-riders. If you are sitting on the back with a driver – there's nothing to worry about.

We require all self-riders to have a motorbike license from their own country with solid riding experience. Besides, you also need to have an International Drivers Permit, with A-class.

We test all our riders before the tour and our tour leader will make the final decision whether to let you ride or not as it is their job to get you home safely.

We take no responsibility for your legal or insurance position riding here in Vietnam so please make your own inquiries.
All our tours are open for others to join in unless you have booked a private tour.

The minimum size for us to be able to organize a tour in person. We generally like to keep the groups to about 6 motorbikes or about 10 people. This is a comfortable number of men and machines for a tour leader to handle and to ensure each person gets the attention they deserve. Safety is our main concern and as you can imagine bikes can start to get strung out over quite a large distance if there are too many, reducing the tour leader's ability to keep everyone in his or her field of vision.

Easy Riders Vietnam can/has and will gladly organize tours for larger groups if necessary. If the group size starts to become too large we will either include a second tour leader or a third who will float around the pack to help look after peoples' safety and to answer any questions they may have.
We ask for a deposit of 25% -30% of the tour costs to confirm your booking(s). We will provide you with the necessary bank account details to transfer this deposit once a ride has been agreed upon.
Reviews
Showing 1 - 5 of 5 in total
You might also like
error:
Content is copyright protected!