Languages
English, Francais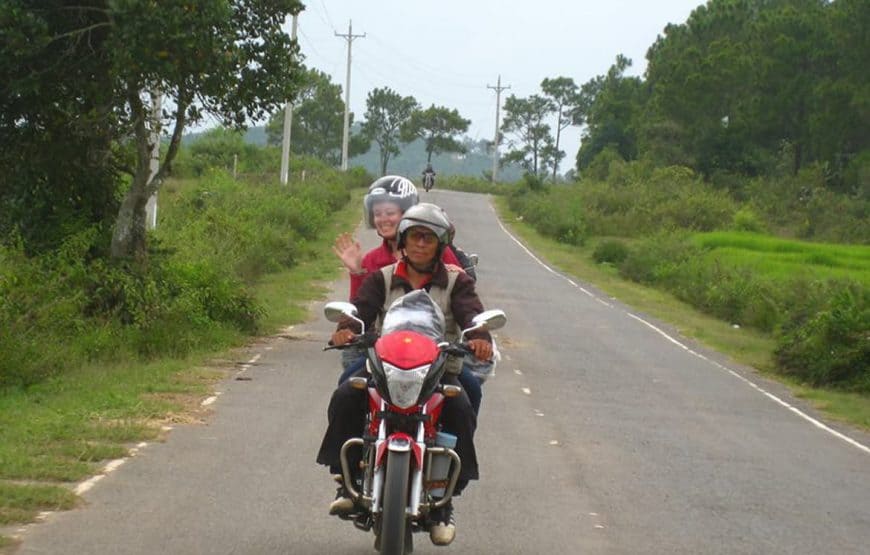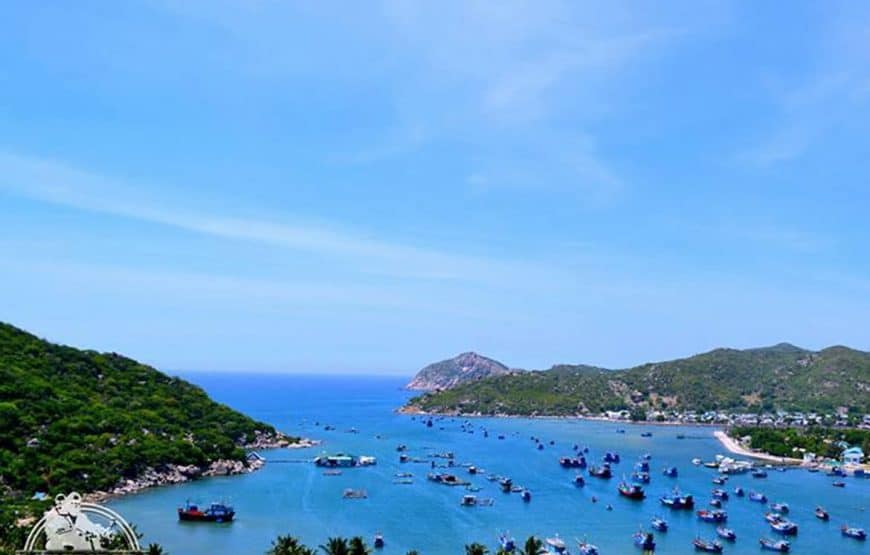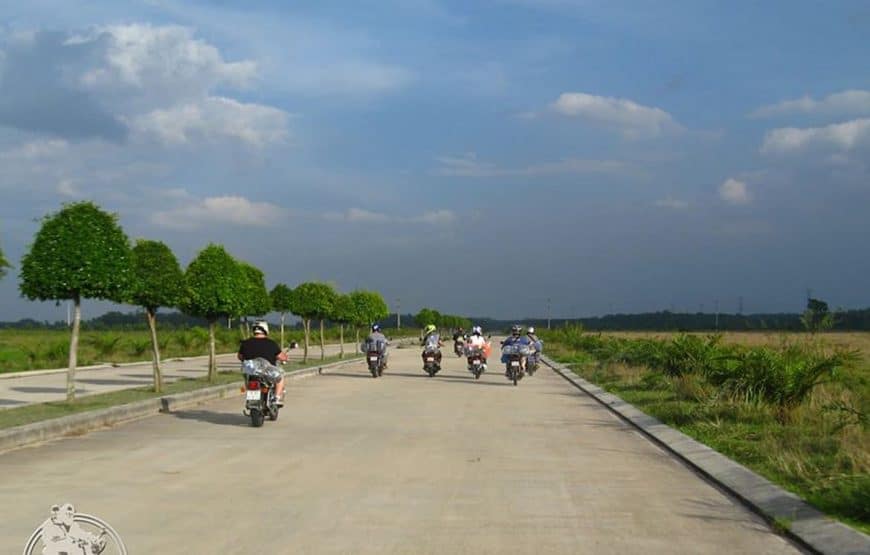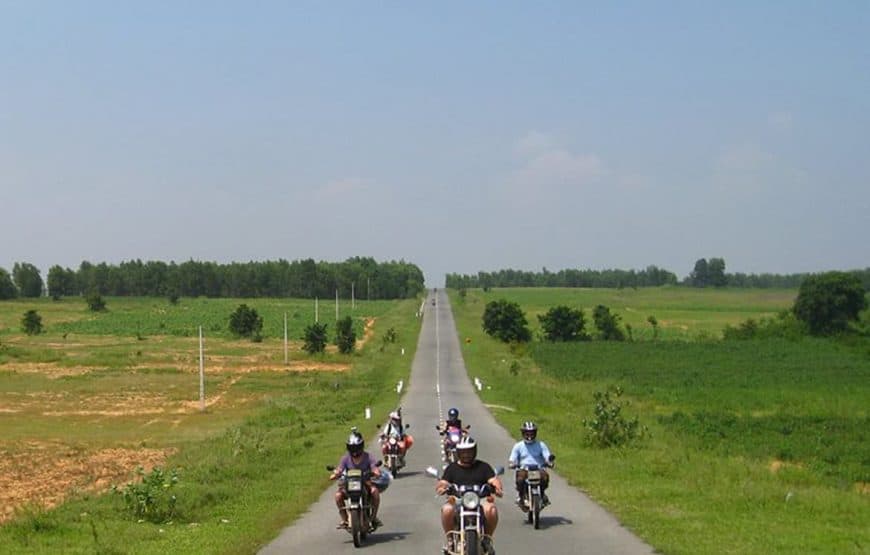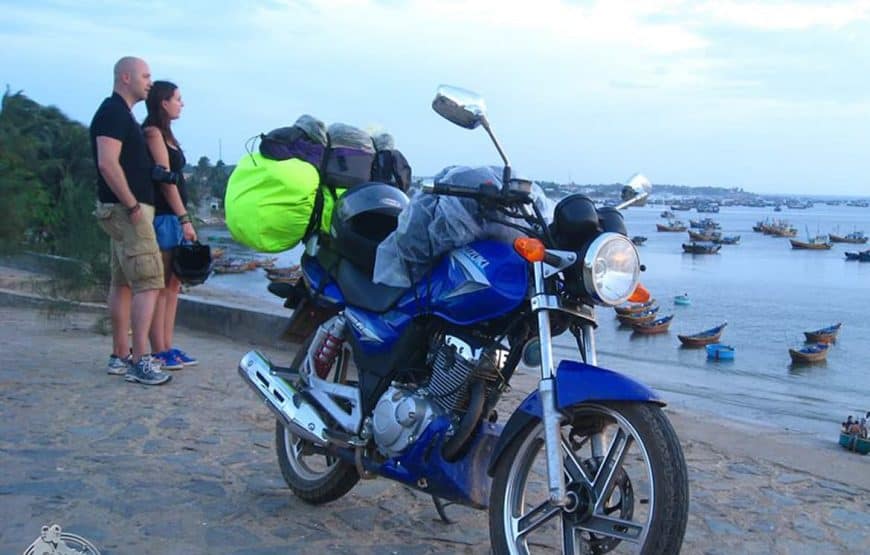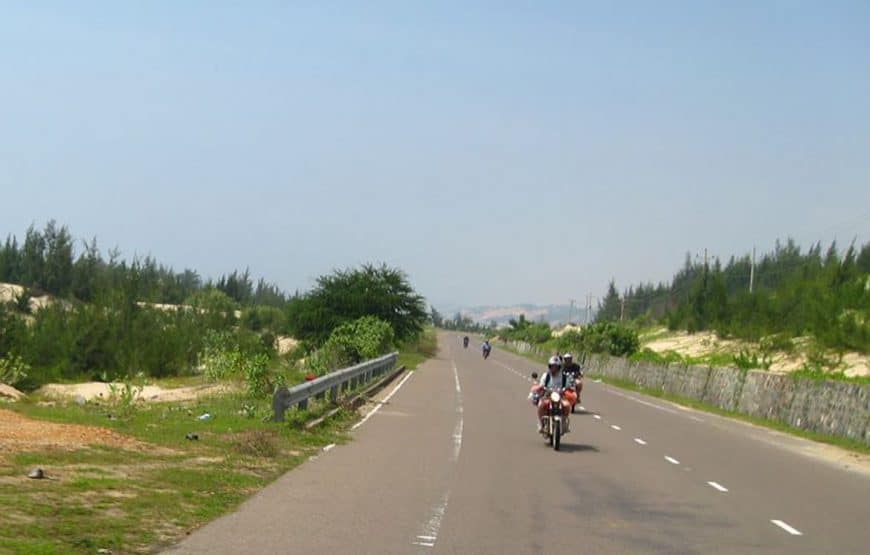 Overview
Explore Central South Vietnam's remote villages, fascinating landscapes, and local cultures first hand. Take to the roads less travelled from the "Eternal Spring". Experience Dalat from the country back roads to the isolated regions of the Central Highlands, where you'll experience life as it truly is in this region of Vietnam.
Our professional and licensed Easy Rider tour guides will ensure that you get the most out of the trip in terms of comfort, enjoyment, and adventure.
The experience of this 4 day Easy Rider Dalat to Ho Chi Minh Tour will become a memory for a lifetime!
View More
HIGHLIGHTS
Dalat's must-see sights
Flower Farms
Twisty Mountain Roads
Waterfalls
Local Cuisine
Coffee Plantation
Silkworm Village and Factory
Ethnic Minority Villages
Old-Grown Forest
White Sanddunes
Fishing Village
Stunning Coastal Roads
The Oldest Lighthouse in South East Asia
Minh Dam Army Base
Itinerary
Your Easy Rider will meet and greet you at the hotel where you stay in Dalat around 08:30 am. You put on the protection gears while the guides strapping your luggage on the back of the motorcycle. We start our exciting motorbike tour by visiting the highlights of Dalat and its countryside, including Crazy House, Dragon Pagoda, Former Railway Station, Elephant Waterfall, and Pongour Waterfall. After lunch, we then head to Di Linh Plateau, through scenic curvy roads, where we stop at the local villages to learn how they cultivate many goods on their lands, such as flowers, coffee, tea, mushrooms, and vegetables. We arrive in Bao Loc at about 05:00 pm, check-in, and stay overnight.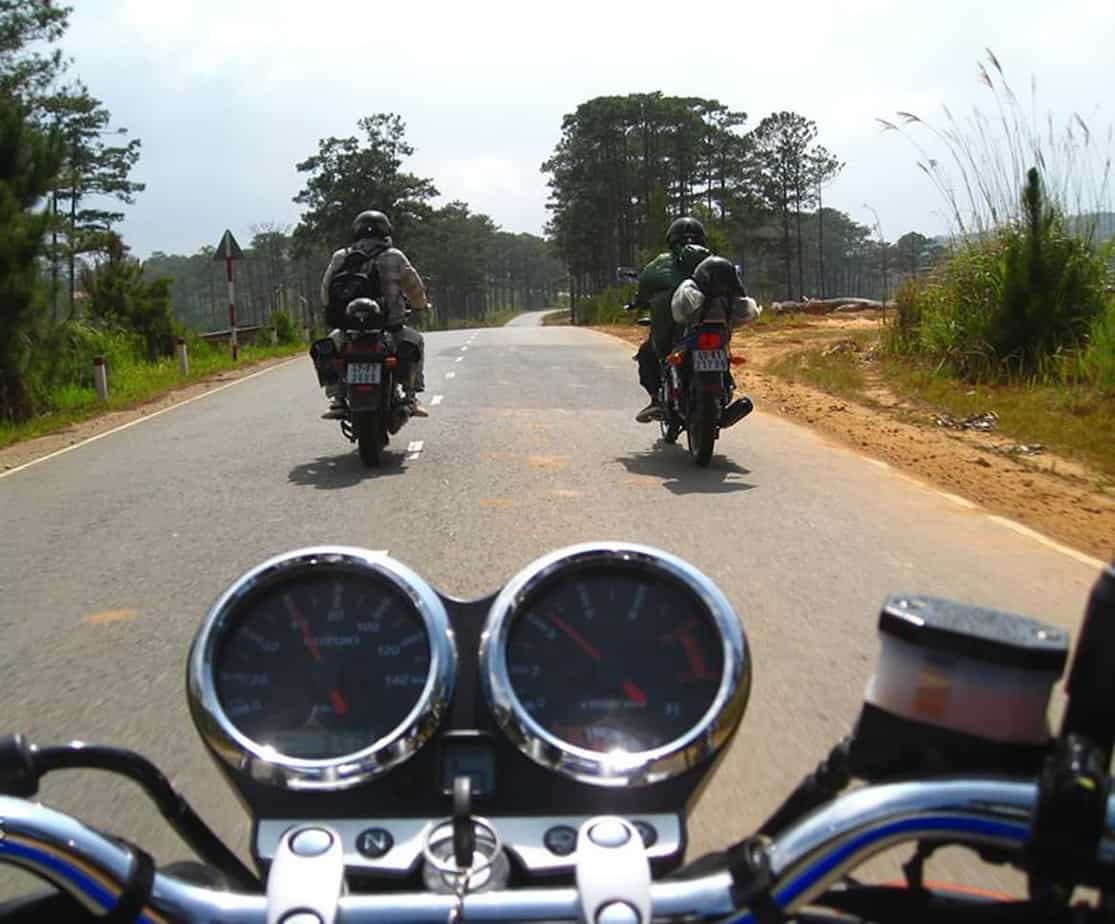 After having breakfast at our lovely hotel, we leave Bao Loc in the early morning as we are able to spend more time in the countryside enjoying the ride through the remote villages and fascinating landscape of the vast tea plantations.  We get back on our motorbike and ride to Da Mi Hydro Electricity where you'll enjoy the magnificent view from the summit of the mountain. We take a visit to the local village where you learn how they process cashew nuts in their traditional way, and then to K'ho ethnic minority village to experience the rural life of the highlanders. We continue our afternoon ride to Ta Zon and then onto the great wide open roads where you feel nature, freedom, and adventure. Our day concludes at the quiet hotel on the seaside of Mui Ne after taking in the sights: White Sand Dunes, Fairy Springs, and Fishing Village.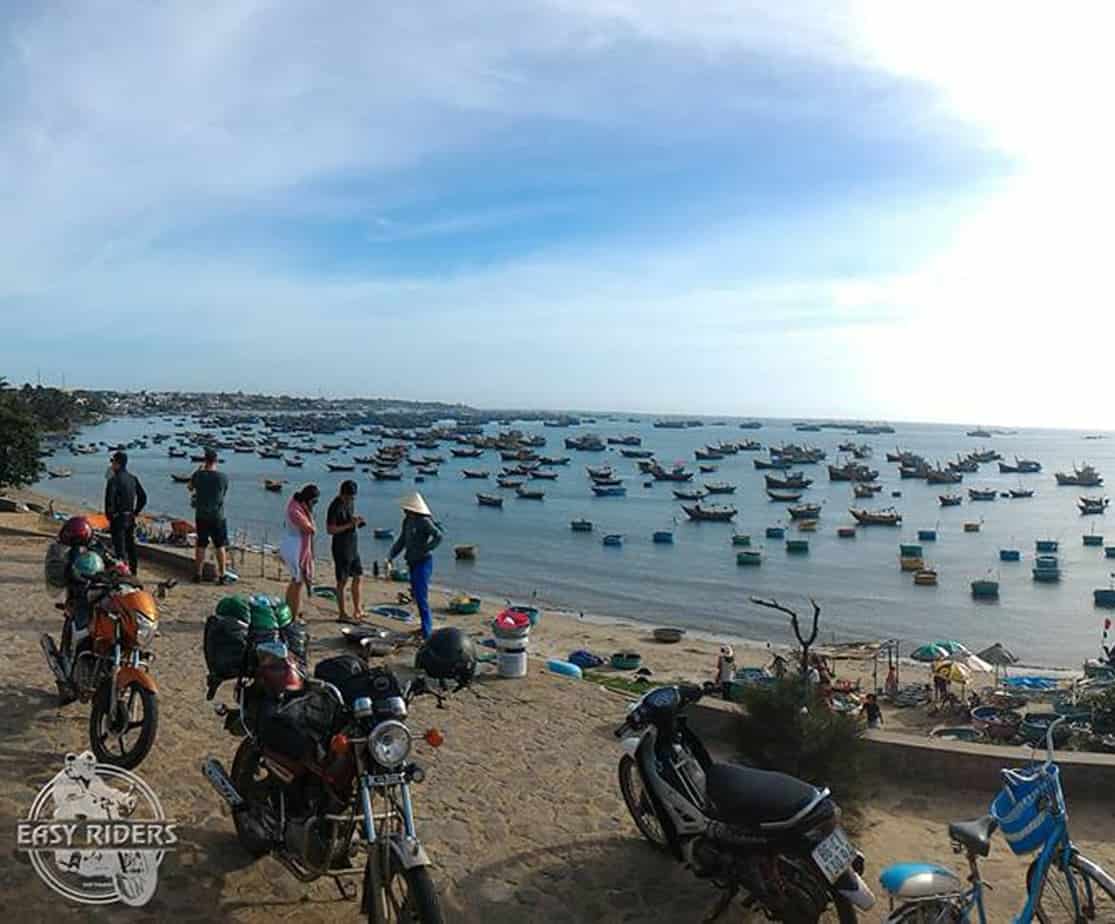 We visit the colorful fishing market in the morning and then stop by the Champa Towers to learn about the Cham people and their unique culture. We continue traveling to the countryside of Binh Thuan where you may be able to experience how the locals plant dragon fruits and you might even want to try it for yourself. We resume back on our motorbike and enjoy the stunning ride through the beautiful coastline to Ke Ga. We will then take a walk along this scenic landscape to have some great photo opportunities and visit the oldest lighthouse of South East Asia. We will arrive in Long Hai Beach after visiting the Minh Dam Army Base to learn more about Vietnam history and the Civil War. Check-in at a hotel on the seaside and stay overnight.

We can take a walk along this beautiful quiet beach at night and try some of the best BBQ seafood on the seaside.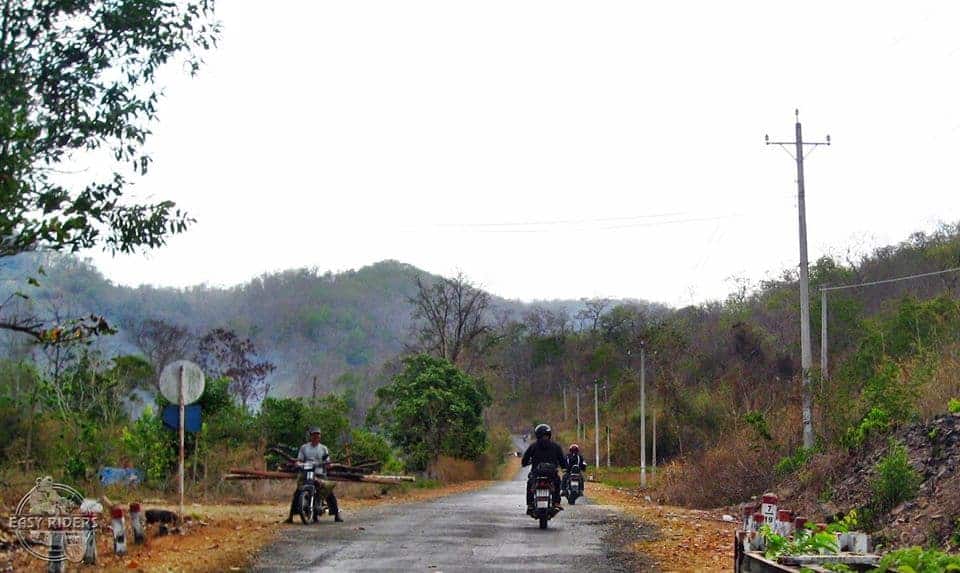 Rise and shine, it's time to set off on the final day of our Easy Rider Da Lat to Saigon Tour. We resume our bike ride to Long Hai Port where you'll experience the locals collecting fish or trading seafood. Get back on the bike, get the wind in your hair and enjoy the amazing ride along this twisty coastline to Ho Coc beach and Binh Chau Hot Water Springs. We take a break at the vast green rubber plantations and experience how the locals collecting latex from rubber trees. We'll then take a ferry to cross the Saigon River, arriving at the hotel of your choice at about 04:00 pm, ending your motorbike tour with Easy Riders Vietnam.

Looking for an Easy Rider Tour that covers the fascinating Central Highlands and Ho Chi Minh Trail? Take a look at this amazing 6-Day Easy Rider Dalat to Ho Chi Minh Tour.
Included/Excluded
Accommodation (3 nights)
English Speaking Tour Guide
Motorcycle
Helmet
Gas/Petrol
Entrance Fees
Waterproof Bags/ Raincoats
Food
Drinks
Personal Expenses
Tips
Tour's Location
Dalat, Vietnam
Reviews
Showing 1 - 4 of 4 in total
You might also like
error:
Content is copyright protected!