Duration
10 days 9 nights
Languages
English, Vietnamese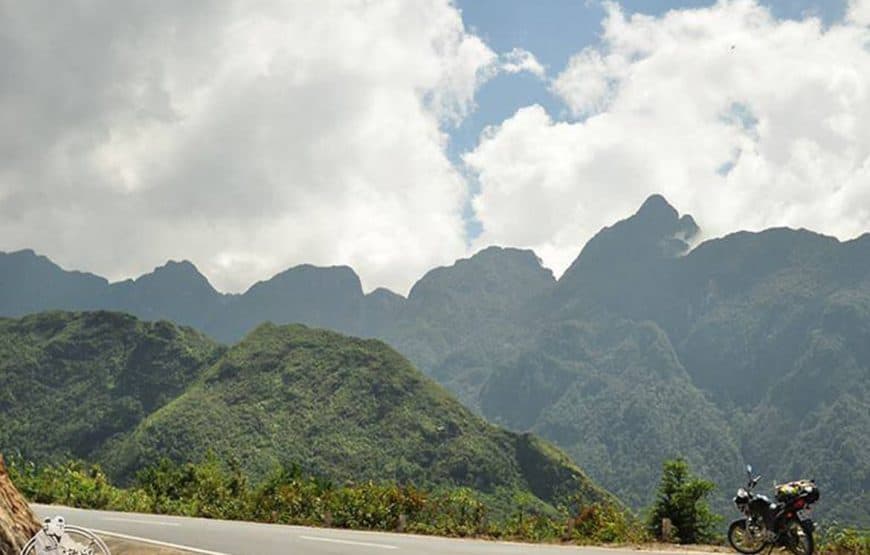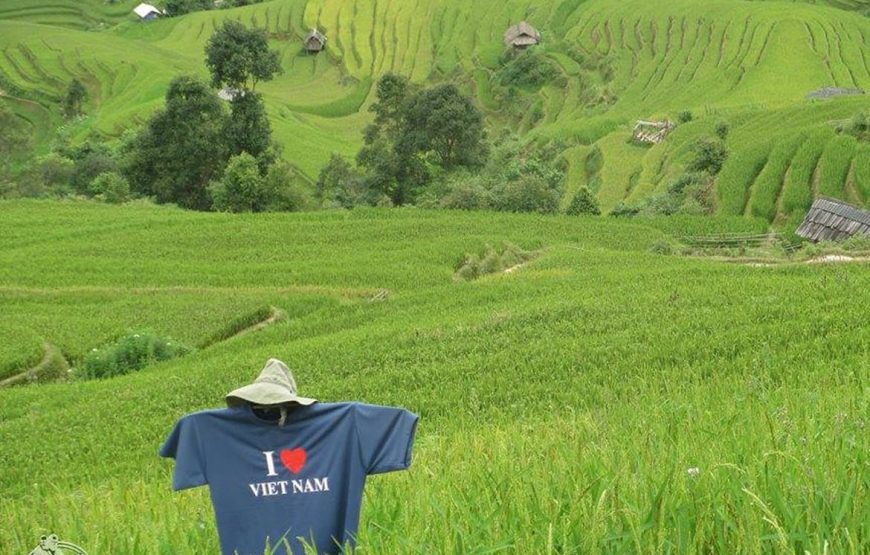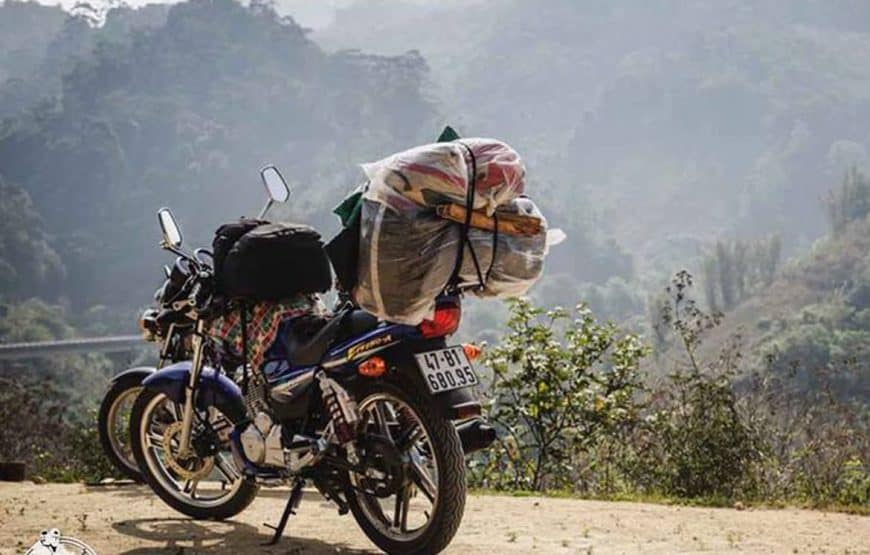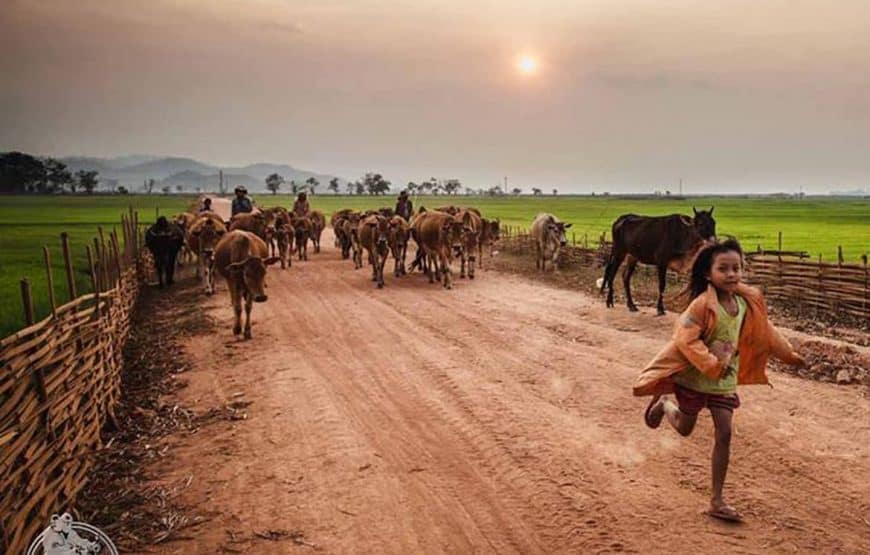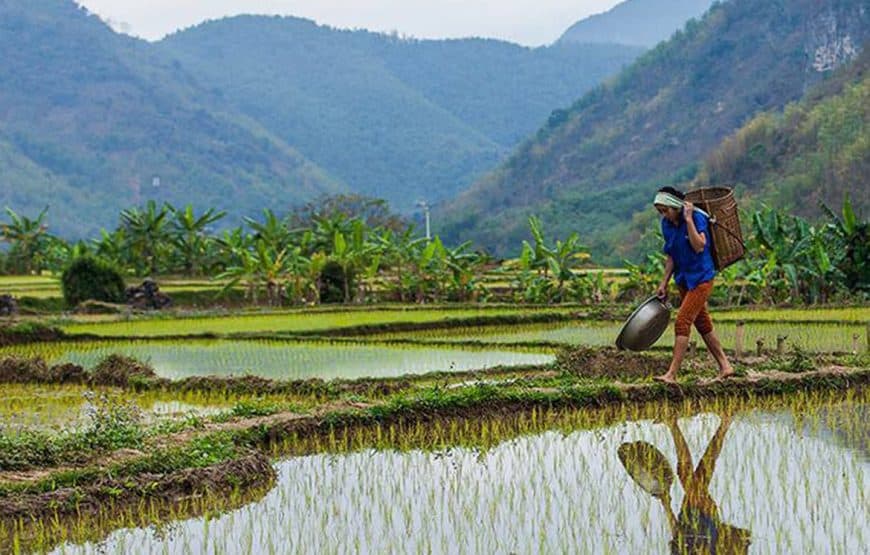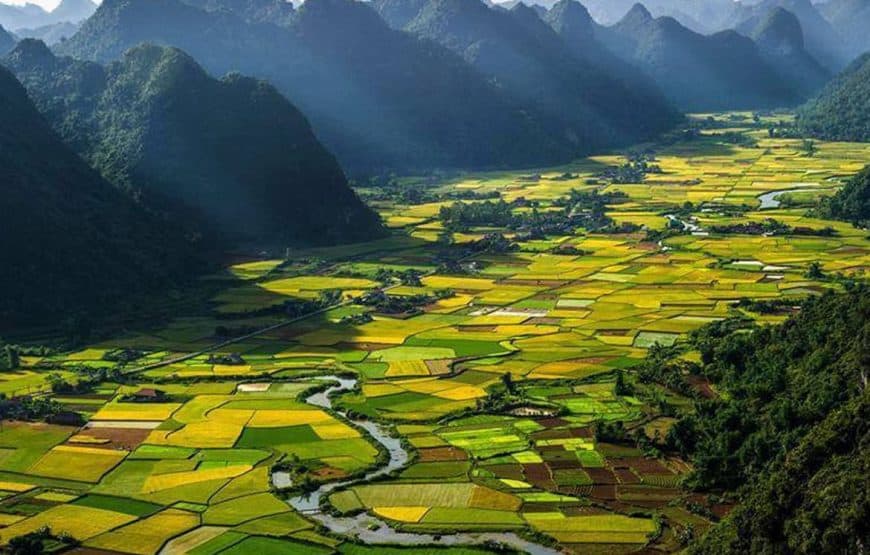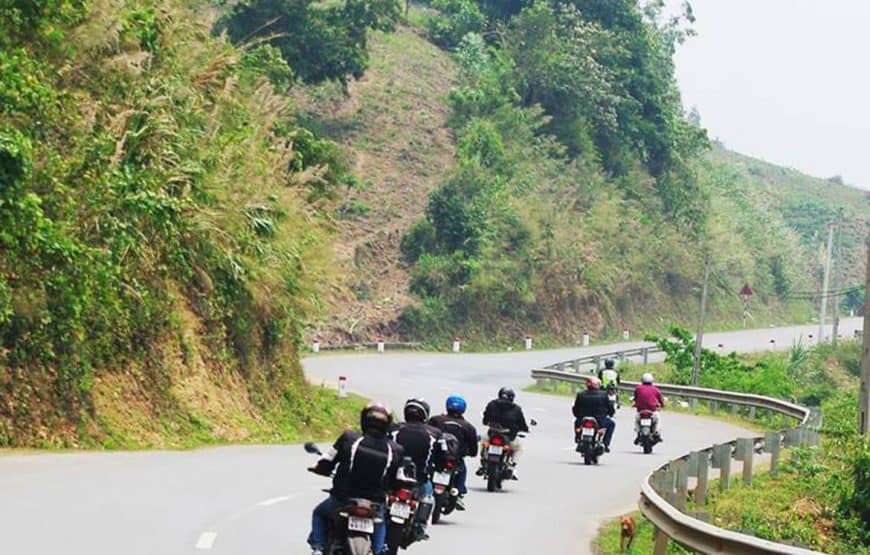 Overview
Taking an Easy Rider Tour from Hanoi to Hoi An ‪in 10 days‬ is an experience that lasts a lifetime. It's more than just a tour, it is an adventure!
Beautiful landscapes, friendly locals, yummy food, and great motorcycle roads. This ‪10-Day Easy Rider Hanoi‬ to Hoi An Tour offers visitors with wanderlust an unforgettable balance between adventure and gaining knowledge of Vietnamese culture and history.
We at Easy Riders Vietnam would love to invite you to broaden your horizons by exploring the hidden charms of Vietnam in a way that no one can offer!
View More
HIGHLIGHTS
Mai Chau Stilt House
Ninh Binh's Landscape
Phong Nha National Park and Caves
Historic Sites
Old-Grown Jungles
Mountain Waterfalls
Legendary Ho Chi Minh Trail
Ethnic Minority Villages
Twisty Mountain Roads
Khe Sanh Combat Base & Museum
DMZ (Demilitarized Zone)
Vinh Moc Tunnels
Lang Co Lagoon
Elephant Springs
Hai Van Mountain Pass
Marble Mountain
Itinerary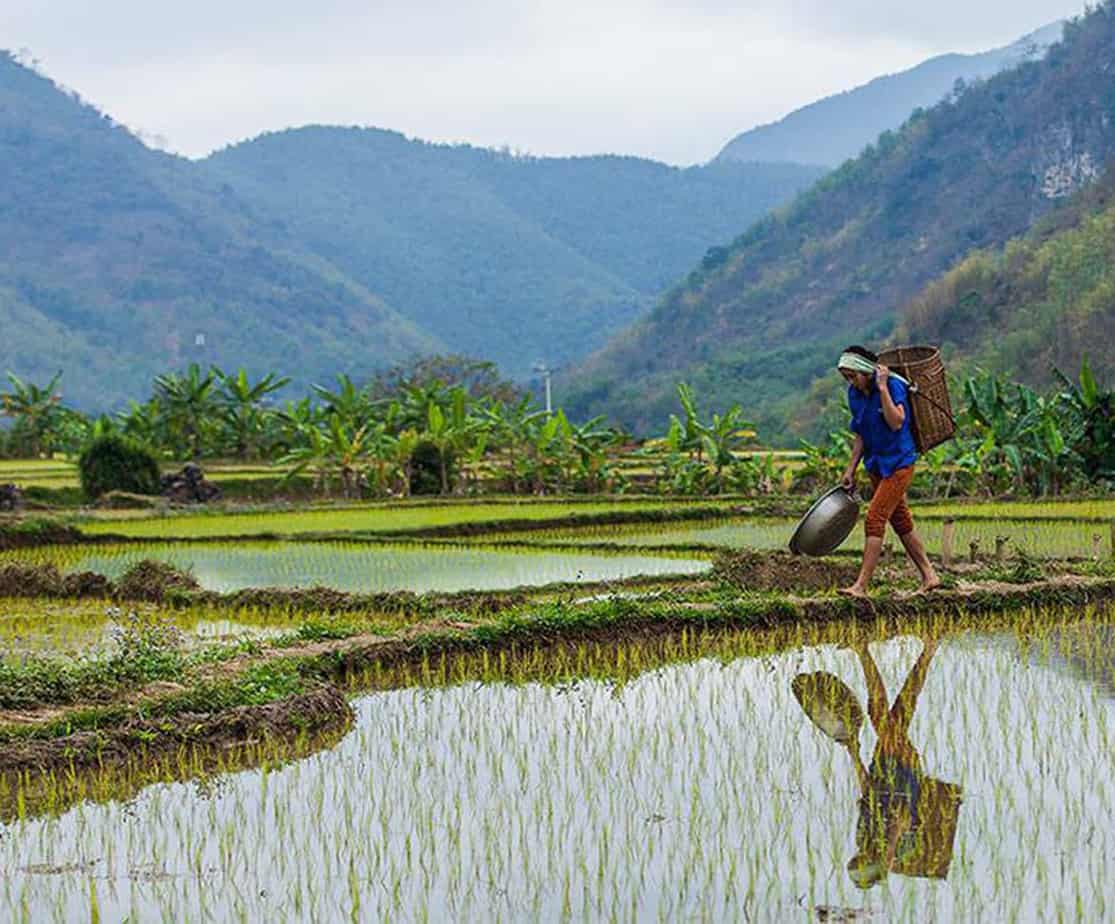 We meet and pick you up at the hotel where you stay in Ha Noi around 08:30 am. You put on your safety gears while we strap your luggage on the back of our motorbike. We start our exciting Easy Riders Vietnam Tour by riding through the bustling Ha Noi, then our route leads us to the remote countryside, to Hoa Binh Hydro Electricity where you can take all in the stunning landscape of the countryside. We continue to wind our way through the magnificent Thung Khe mountain passes before descending to the picturesque mountain valley of Mai Chau, a homeland of Thai Ethnic Minority Group. We stay overnight in their traditional Stilt House and our delicious dinner will be served at their home with regional specialties.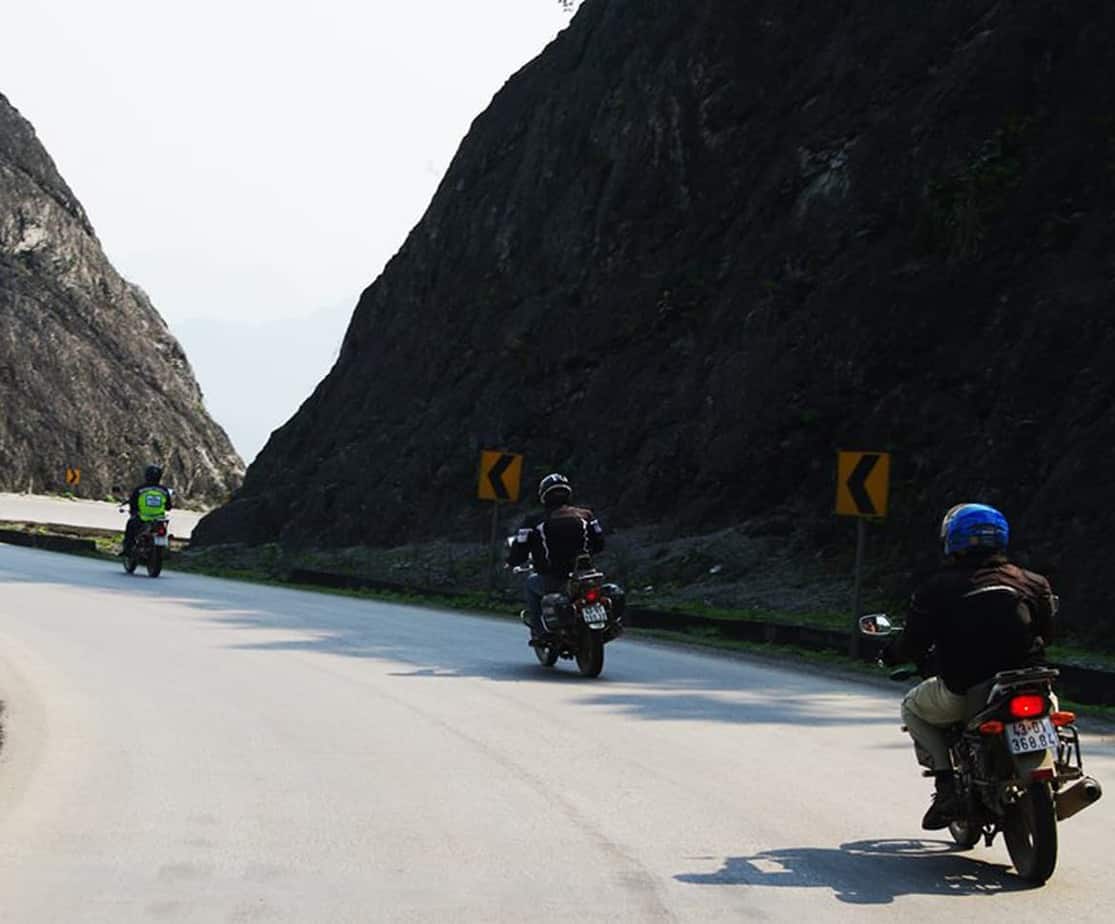 Waking up to the sounds of the rustic village, have breakfast and a cup of coffee as you watch the morning activities of Thai people. We can take a walk through the village to experience the rural life of the locals and have some great shots of the stunning rice fields and views. We resume back on our motorbike and ride to Ho Chi Minh Trail through the isolated country roads and check out some of the sights, including: Spiritual Fish Springs, Fairy Caves and Ho Dynasty Citadel. We arrive at the small town, Ninh Binh before sunset, check in and stay overnight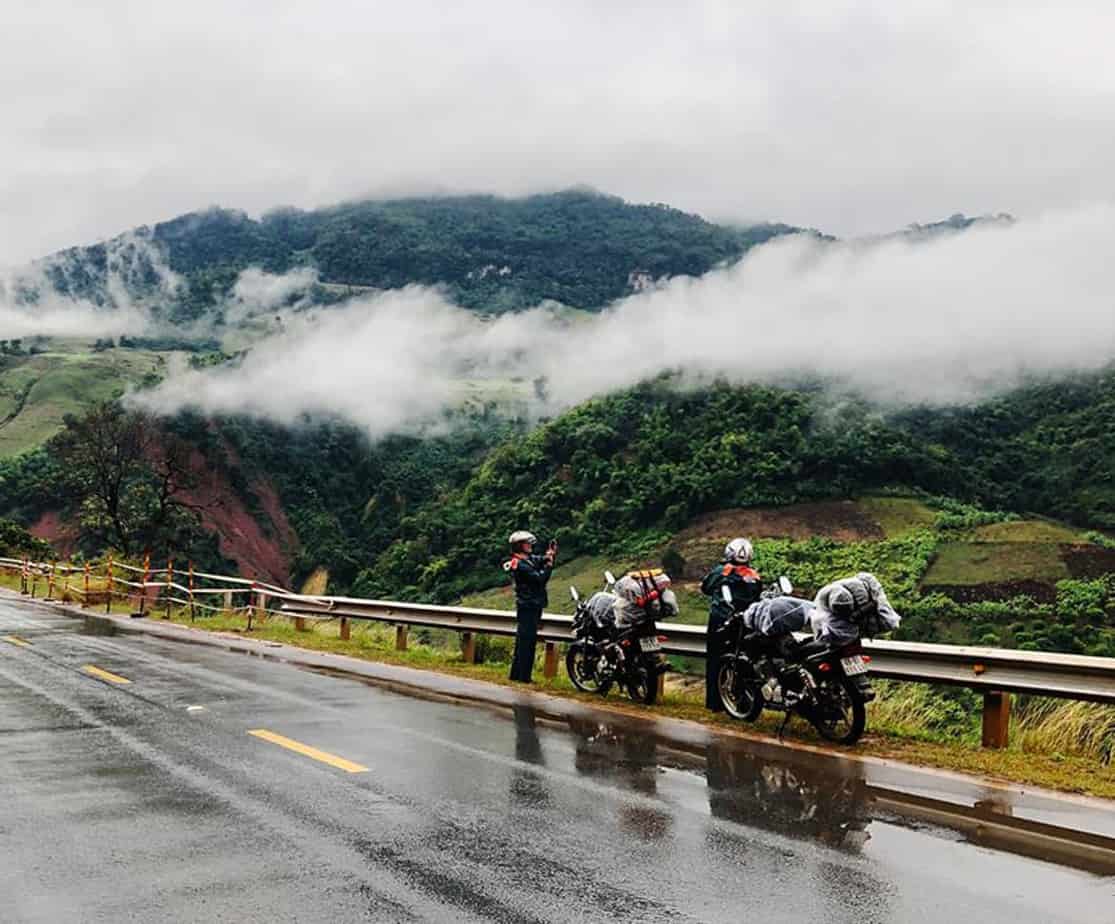 Today's motorbike journey is very relaxing. After breakfast, you get on a rowing boat and let the locals taking you to visit the amazing Tam Coc - Bich Dong, and make sure you have a camera/smart phone handy as the magnificent landscape will overwhelm you in every turn. Get back on the bike and we ride to Cuc Phuong National Park where you'll witness the wildlife of some rare animals. A visit to Bai Dinh Temple afterward would make your day full of interesting attractions. We arrive in Thanh Hoa about 05:00 pm and stay overnight.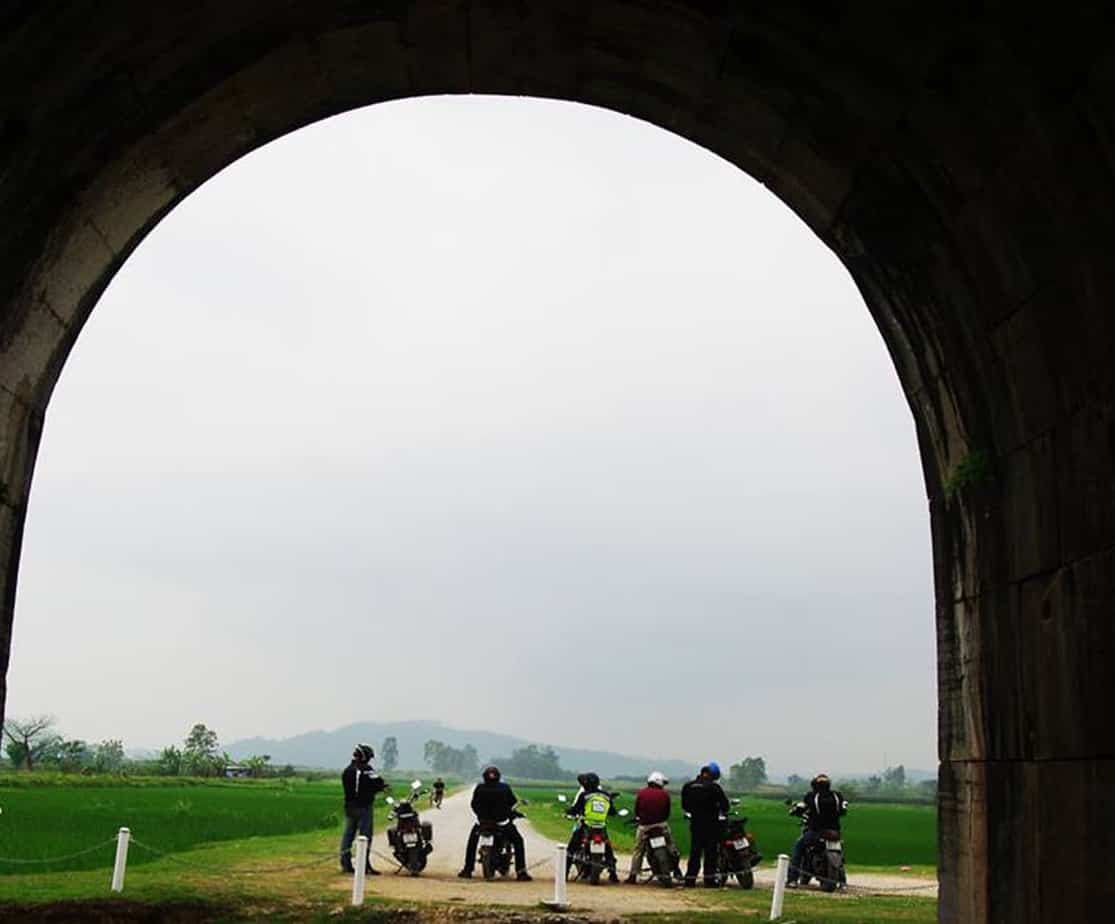 Riding along the winding banks of the scenic Ma River, it leads us to the historic Ho Chi Minh Trail, through the remote back country roads. You get many opportunities for great photos of the day. We give the bike a break and experience how the locals making their traditional mats. We continue our enjoyable day by riding to the beautifully peaceful Sen Village where Ho Chi Minh was born and grown up. We then travel to the coastal city, Vinh and stay overnight.
After saying goodbye to our host, we start our new interesting day by riding the rural Vietnam, winding our way to Ho Chi Minh Trail. The drive takes us to Dong Loc Three Way Crossroads where was a region of particular significance to US during the Vietnam War. We take time to visit Nguyen Du Great Poet Monument and Huong Tich Pagoda before arriving at the small town of Ky Anh in the early evening and stay overnight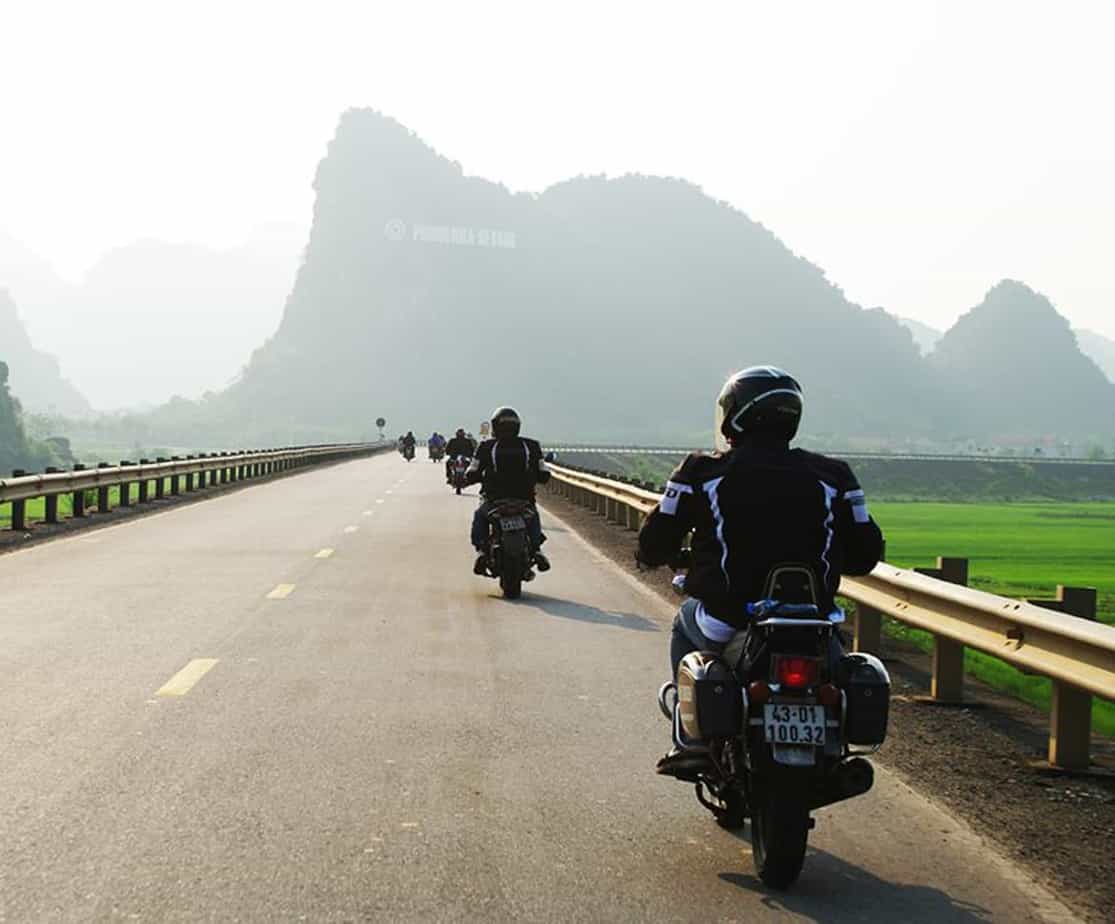 We continue our motorbike ride through rustic country back roads, to Ngang Pass where you'll enjoy the spectacular panoramic view of the area. We head towards to Da Nhay where you get to learn how the locals raising shrimps and making salts. In the afternoon, we ride to the isolated landscapes that steadily shift into views dominated by karst limestone rock formations. We arrive in the UNESCO World Heritage listed National Park, Phong Nha around 05:00 pm, check in and explore this small town on foot.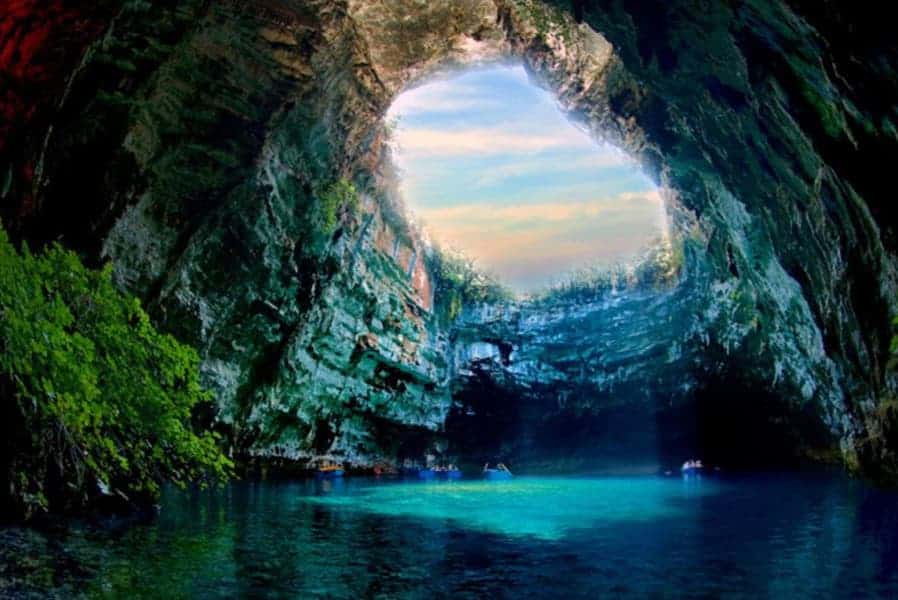 Waking up with the sounds of rural Vietnam. We enjoy our free day exploring hidden beauty of Phong Nha National Park and its surroundings. We start our morning motorbike ride through the alluring countryside roads to Asia's longest limestone cave, Paradise Cave. We then embark upon an amazing boat ride to discover Phong Nha Cave and Dark Cave. We return to our hotel in the late afternoon after a wonderful day of excitement.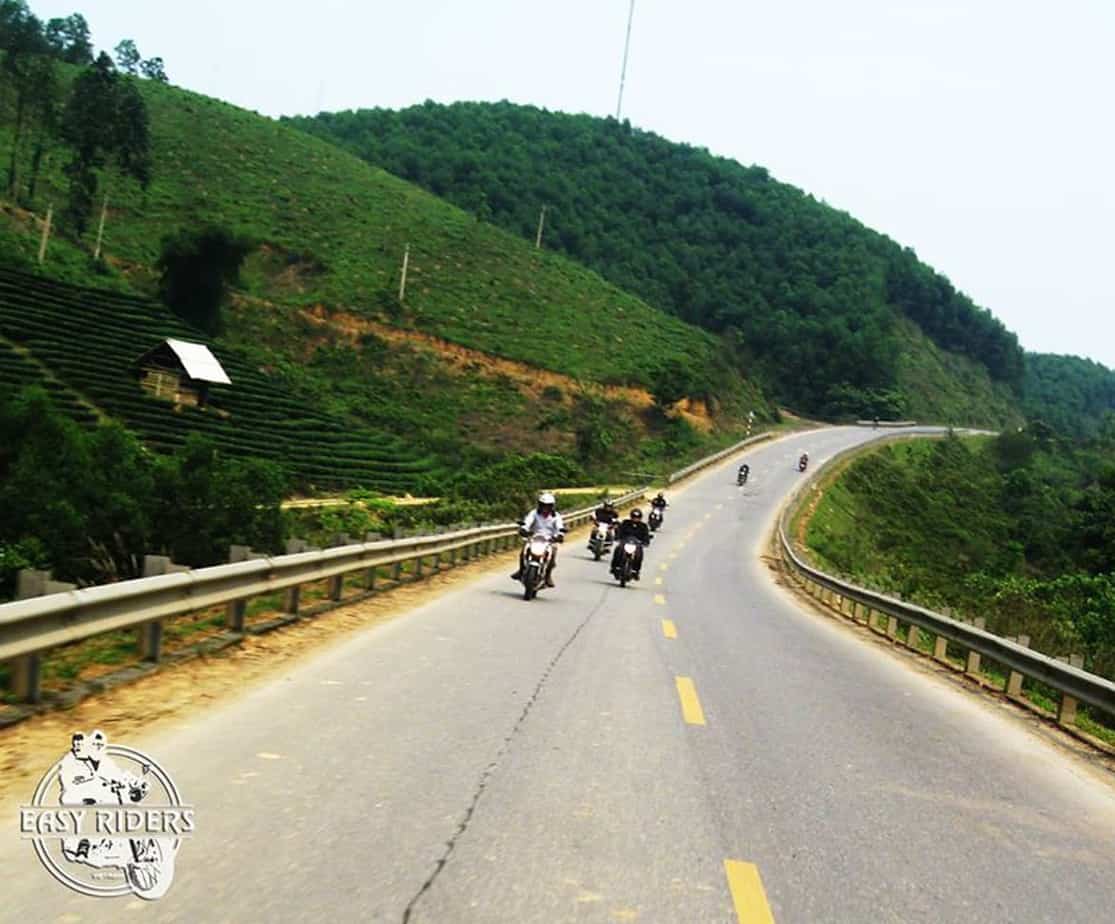 After a rest day in Phong Nha, we have a long and interesting ride today. We head deep into the pristine jungles that encompass the World Heritage Phong Nha-Ke Bang National Park. An epic motorbike adventure! We strike through a number of significant locations where the bulk of North Vietnam's soldiers and trucks crossed into Laos during the Vietnam War.

After lunch, we resume back our bike ride along the west of Ho Chi Minh Trail, through magnificent mountain passes and old-grown jungles. Today's motorbike journey is like a dream comes true for the adventurers. We pass many isolated ethnic minority villages where you could experience "the real Vietnam" that you don't see everyday. We arrive at Khe Sanh – The site of the former U.S Marine base and location of the famous siege that precluded the Tet Offensive in 1968. Check in our hotel and stay overnight.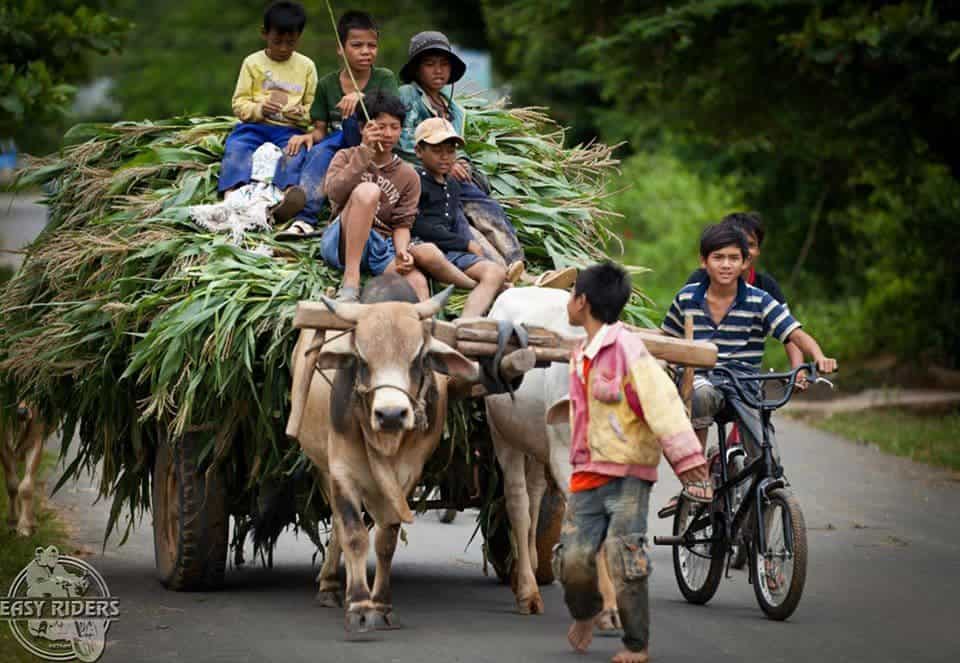 After a visit to the fascinating Khe Sanh Combat Base, Ta Con Airfield and Khe Sanh Museum, we descend towards to the coast. On the way, we take time to visit the historic Hien Luong Bridge, 17th Parallel where're used to divide South and North Vietnam into 2 countries, the former DMZ and Vinh Moc Tunnels. It's an underground tunnel network that's used to be a home to thousands of villagers during the Vietnam War. We continue our day riding along the peaceful flat country roads and the stunning Tam Giang Lagoon to get to the Imperial City of Hue, which lies along the banks of the Perfume River. We arrive at our hotel before sunset, check and stay overnight.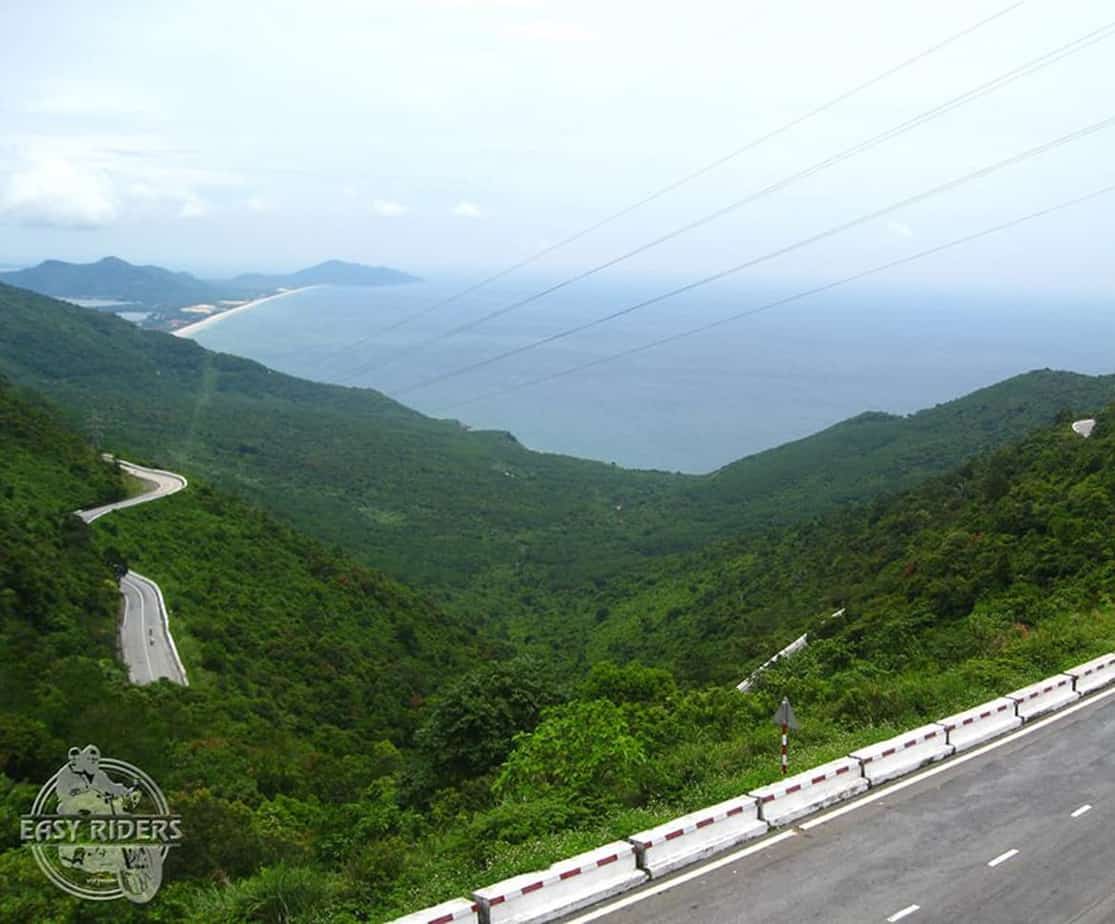 After breakfast, we jump back on our motorbike and head east along the scenic coastal road. We ride through the small country back roads to reach to the fishing villages where you could experience what the locals doing for a living. We stop to dip our toes into the sea, chat with fishermen and to take photos. Reaching to the base of the mountain you'll happen upon a stretch of pristine coastline of Lang Co Peninsula.

We continue our day by visiting Elephant Springs which allows you to have many opportunities for some great photos of the areas. You might want to jump into the beautiful natural lake at the bottom of the springs to refresh your body after a long ride.

We head south and climb up Hai Van Pass (also known as Vietnam Top Gear Pass), winding higher and higher into the often cloud-shrouded skies. At the top we take a break and witness the spectacular views of Vietnam's most scenic spots. The downward descent is no less exciting in the afternoon. We then continue to ride to Marble Mountain where you could be able to enjoy the beautiful scenery of the area and panoramic view of Da Nang City. Tra Que Vegetable Village is also well-worth to pay a visit before we cruise into the center of Hoi An in the late afternoon. Check in the hotel of your choice and finish the unforgettable motorbike adventure with Easy Riders Vietnam
Included/Excluded
Accommodation (9 nights)
English Speaking Tour Guide
Motorcycle
Helmet
Gas/Petrol
Entrance Fees
Waterproof Bags/ Raincoats
Food
Drinks
Personal Expenses
Tips
Tour's Location
Hanoi, Vietnam
FAQs
The best time to take this Easy Rider tour from November to April as the weather is good and the scenery is stunning
We meet and pick you up at the hotel where you stay in Hanoi around 08:30 am on the date of your choice.
We put your luggage in waterproof bags, and strap nicely on the back of our motorcycles. You are able to lean back comfortably when we travel
Reviews
Showing 1 - 0 of 0 in total
You might also like
error:
Content is copyright protected!