Languages
English, Vietnamese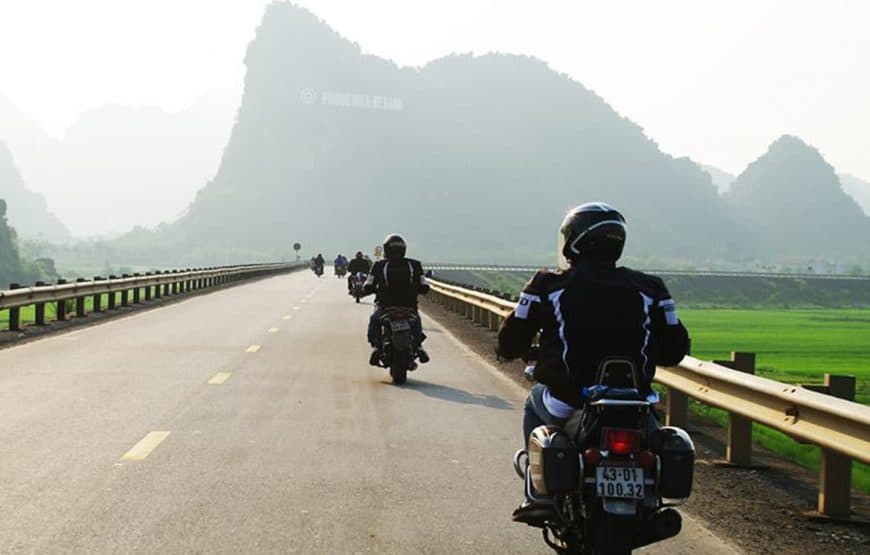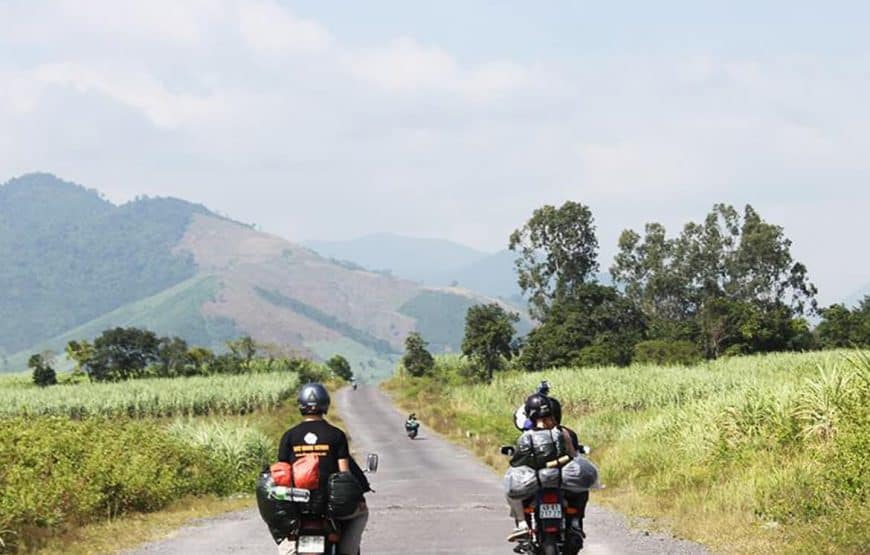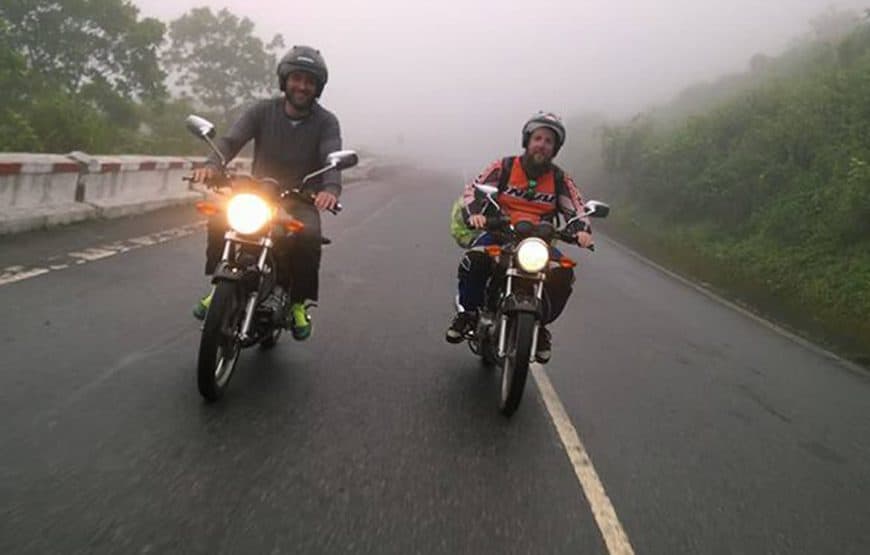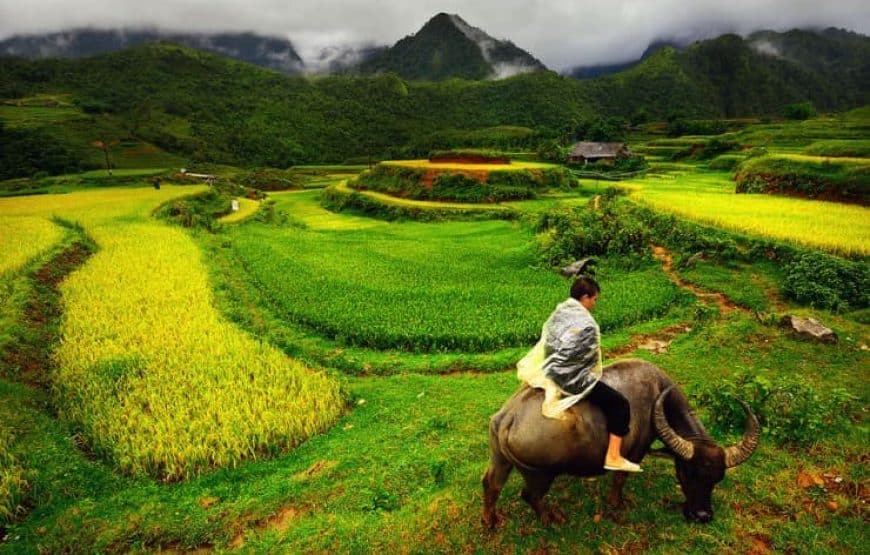 Overview
Get a glimpse of the history of Vietnam as we traverse through the historic sites, including the notorious Khe Sanh Combat Base, Demilitarized Zone (DMZ), the 17th Parallel and the Vinh Moc Tunnels. We retrace the steps taken by millions of American and Vietnamese soldiers as we skirt along the infamous Highway 9.
Ride some of the most fantastic motorcycle roads along the West Ho Chi Minh Trail, through stunning mountain scenery and among the ancient forests. Explore the wilderness, local cultures and hill tribe villages. You'll have an unforgettable motorbike tour with Easy Riders Vietnam!
View More
HIGHLIGHTS
Tam Giang Lagoon
DMZ (Demilitarized Zone)
Vinh Moc Tunnels
Ta Con Airport
Khe Sanh Combat Base & Museum
Local Cuisine
Ho Chi Minh Trail
Mountain Waterfalls
Ethnic Minority Villages
Old-Grown Forest
Itinerary
Easy Riders Vietnam Team will meet and greet at the hotel where y stay in Hue around 08:30 am. While you putting the safety gears on, we strap your luggage on the back of our motorbike and get ready for our adventure. We skirt our way along the country laneway of the magnificent Tam Giang Lagoon to reach to Xia fishing village where you could experience what the locals doing for a living. We stop to take a break, enjoy the stunning landscape, chat with fishermen and to have some great photos of their daily lives.

We resume back on our bike and traverse through the back country roads, to the historic Long Hung Church and Quang Tri Old Citadel where you learn about the Vietnam War between North and South Vietnam. We arrive at the Vinh Moc tunnels, where an entire village went underground in the 1960s to survive the bombing. DMZ (Demilitarized Zone) is also worth to pay a visit before arriving at the quiet beach of Cua Tung, check in and stay overnight.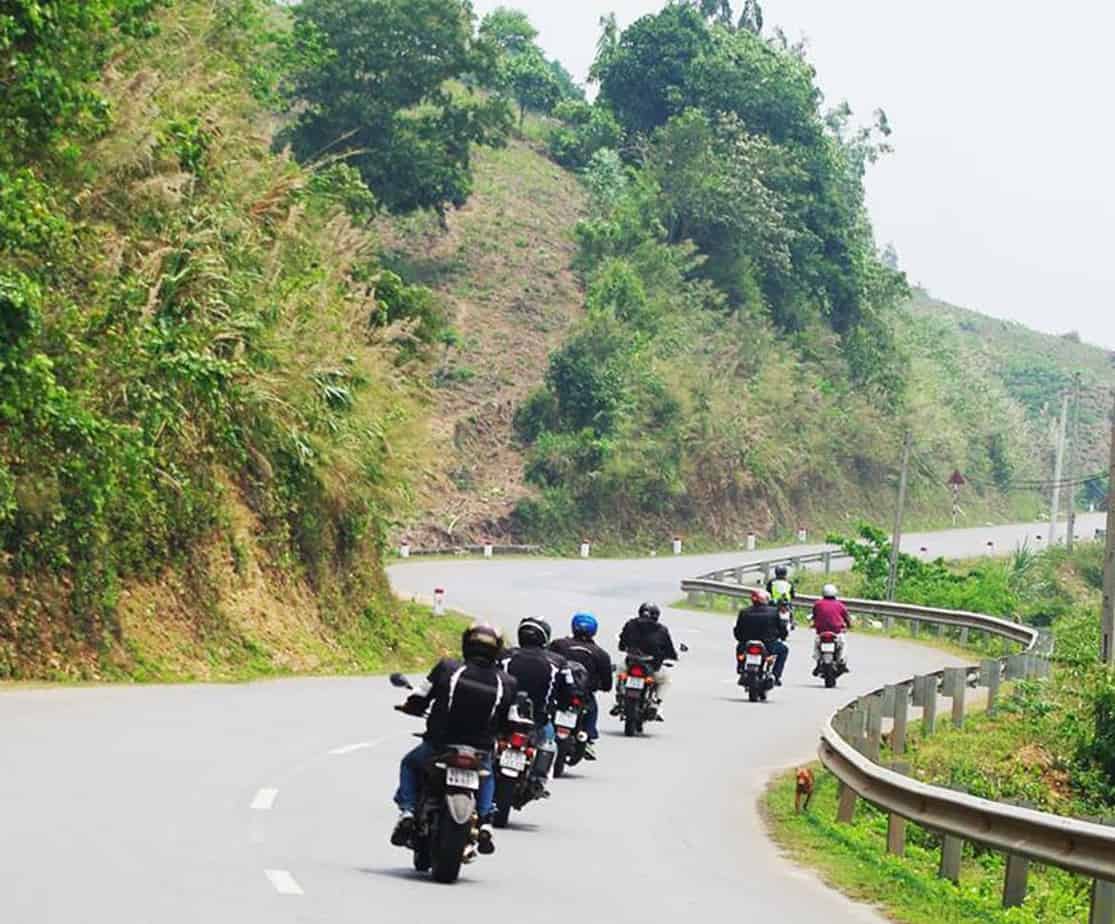 After breakfast at our hotel, we start our day by riding along the peaceful country roads. Our morning's route leads us through lush green jungles and rubber plantations. We take time to learn how the locals collect latex and black papers for a living. We then travel up to the infamous National Route 9, where you'll get to explore the historic sites from the America - Vietnam War, including Dakrong Bridge, Rock Pile, Camp Carol and To Con Airport

We arrive in Khe Sanh before sunset, check in and stay overnight.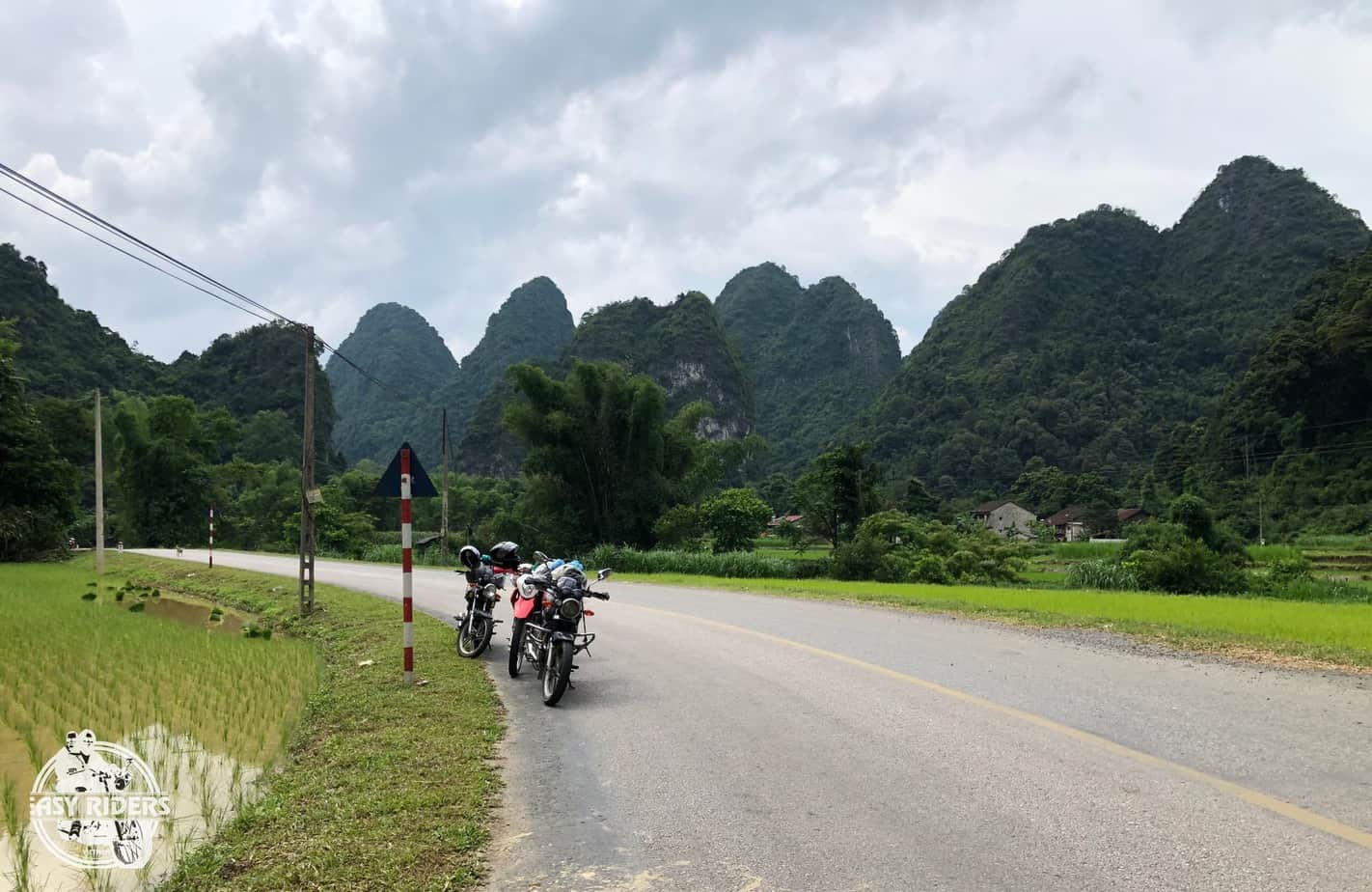 After a visit to the fascinating Khe Sanh Combat Base and Museum, we resume back on our ride and wind our way along the west of Ho Chi Minh Trail, through magnificent mountain passes, majestic limestone karst and old-grown jungles. Today's motorbike journey is like a dream comes true for the adventurers. We pass many isolated ethnic minority villages where you could experience "the real Vietnam" that you don't see every day. We strike through a number of significant locations where the bulk of North Vietnam's soldiers and trucks crossed into Laos during the Vietnam War. Be amazed at the tenacity of the Vietnamese people during the Vietnam War, as this road follows the original Ho Chi Minh Trail through some of the most rugged terrain on Earth…

We arrive in Phong Nha, at the hotel of your choice about 05:30 pm and finish our memorable motorbike adventures.
Included/Excluded
Accommodation (2 nights)
English Speaking Tour Guide
Motorcycle
Helmet
Gas/Fuel
Entrance Fees
Waterproof Bags/ Raincoats
Food
Drinks
Personal Expenses
Tips
Durations
Languages
Tour's Location
Hue, Vietnam
FAQs
We meet and pick you up at the hotel where you stay in Hue and start the trip from there. We can also meet and pick you up at Hue train station or airport in the morning of the start day.
We recommend you to wear trousers/ jeans, shoes and sunscreen during the ride with us. We provide protection gears and raincoat (if needed)
Reviews
Showing 1 - 0 of 0 in total
You might also like
error:
Content is copyright protected!