Located in Binh Thuan Province, southeastern Vietnam, Mui Ne is a charming coastal town that offers visitors a unique blend of pristine beaches, natural beauty, cultural attractions, and adventure activities. From the Fairy Stream and White Sand Dunes to the Fishing Village and the Po Shanu Cham Towers, there is so much to see and do in this picturesque town.
In this article, Easy Riders Vietnam will take a closer look at the top 10 best things to do in Mui Ne. Whether you are looking for adventure, culture, or relaxation, Mui Ne has something for everyone. From exploring ancient temples and historic lighthouse to relaxing on the beach and surfing the waves, Mui Ne offers a diverse range of experiences that will make your trip to Vietnam unforgettable. So, read on and discover the top 10 best things to do in Mui Ne.
Explore the Red and White Sand Dunes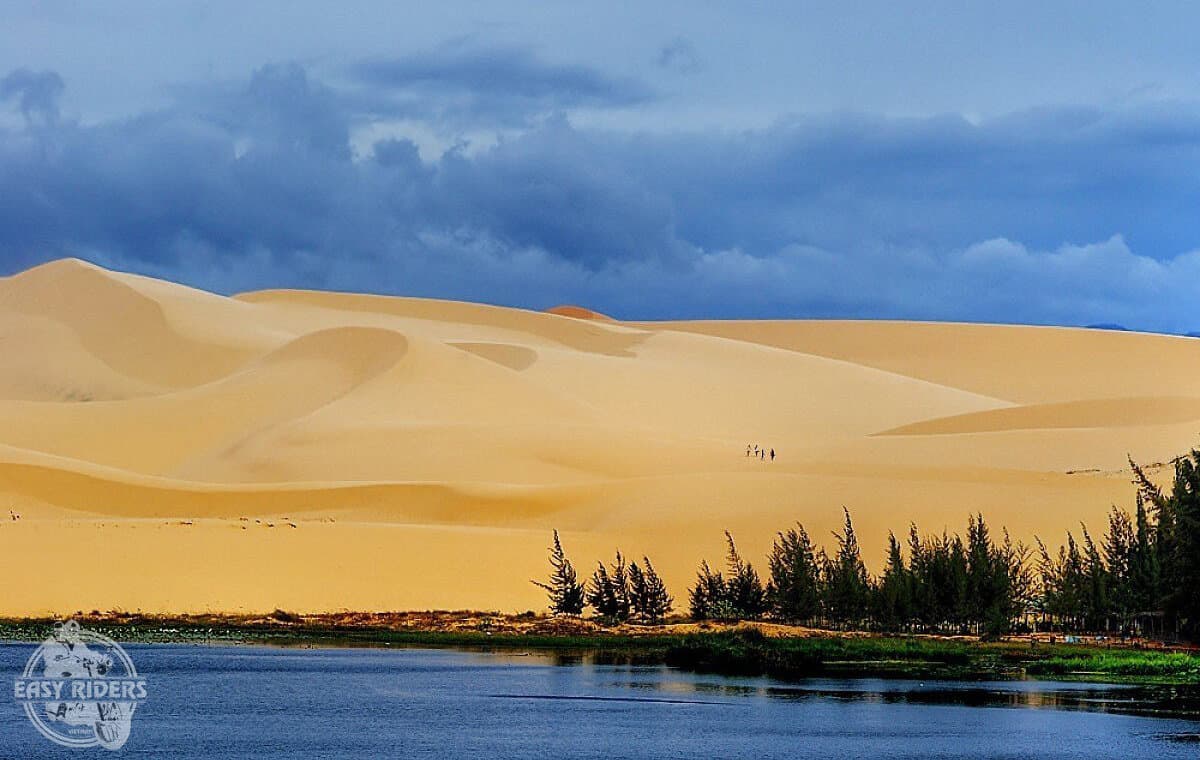 One of the most popular attractions in Mui Ne is the Red and White Sand Dunes. These unique landscapes are a must-see for anyone visiting the area. The dunes are formed by the wind and offer a stunning contrast between the red and white sand. You can rent a Jeep or ATV to explore the area, or if you prefer a more relaxing experience, take a sunrise or sunset stroll.
Visit Mui Ne Fishing Village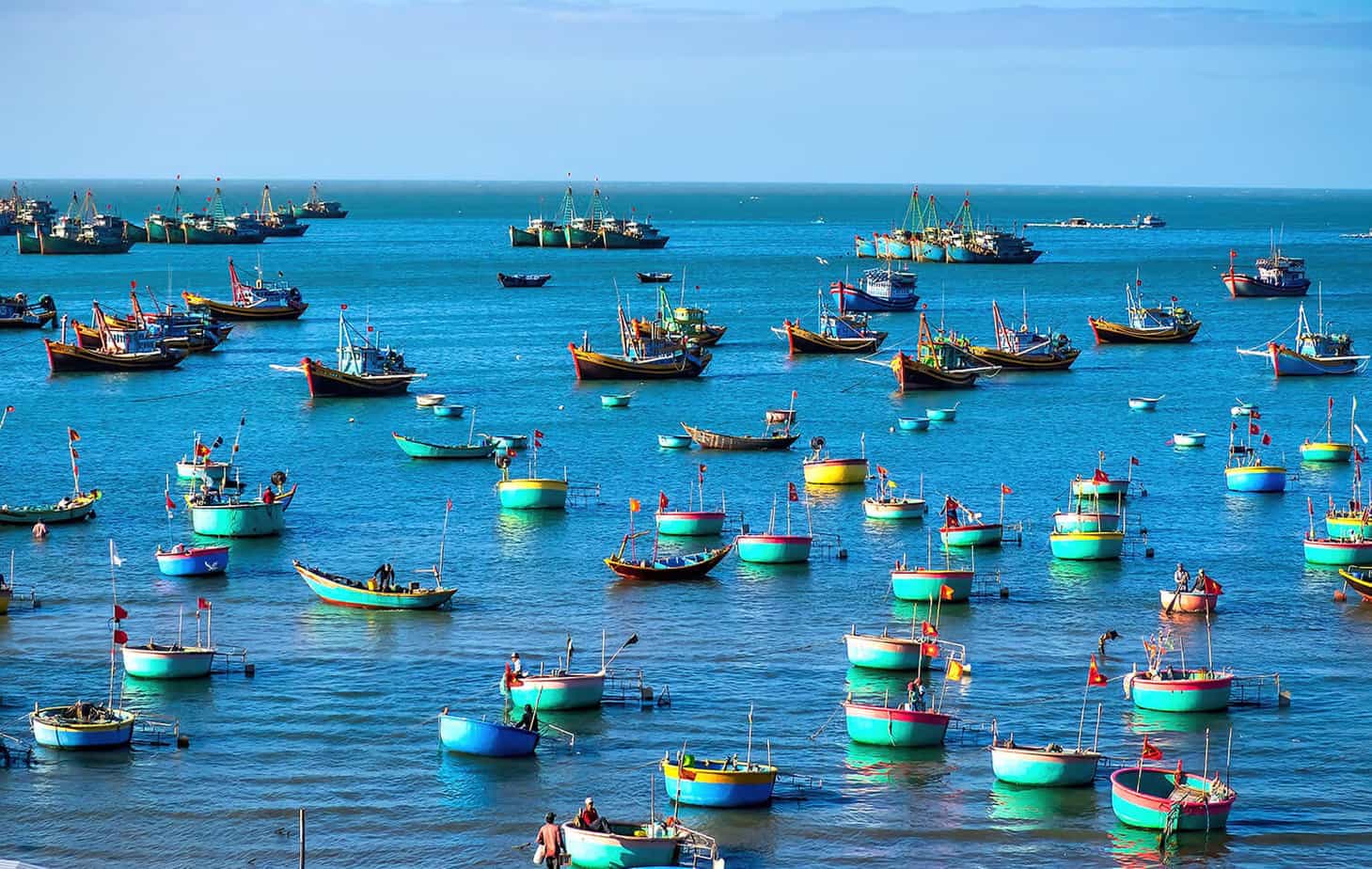 Mui Ne is a traditional fishing village that is famous for its fresh seafood. Take a stroll through the village and watch the fishermen bring in their catch of the day. You can even sample some of the freshest seafood in one of the many local restaurants. This is a great way to experience the local culture and cuisine.
Discover Po Shanu Cham Towers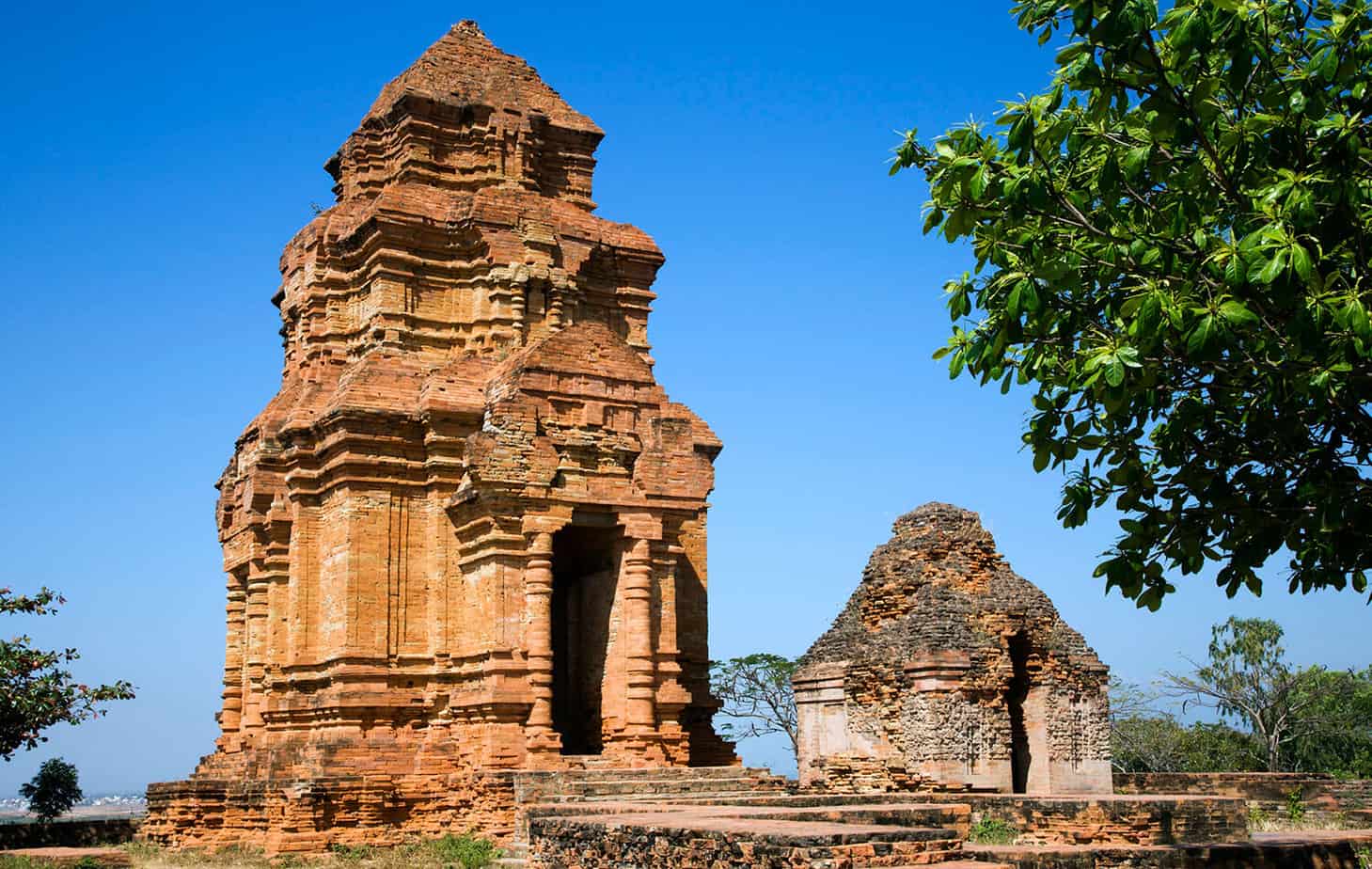 Po Shanu Cham Towers are a group of historic structures located in the hills overlooking Mui Ne. These towers were built between the 8th and 13th centuries and are a testament to the Cham people's architectural and artistic skills. Visitors can explore the towers and learn more about the fascinating history of the Cham people.
Visit Van Thuy Tu Temple
Van Thuy Tu Temple is a beautiful temple located in Phan Thiet City that dates back to the 18th century. The temple is dedicated to the whale god and is home to a collection of whale skeletons. You can explore the temple and learn more about the history and culture of the local fishermen here.
Travel to Ta Cu Mountain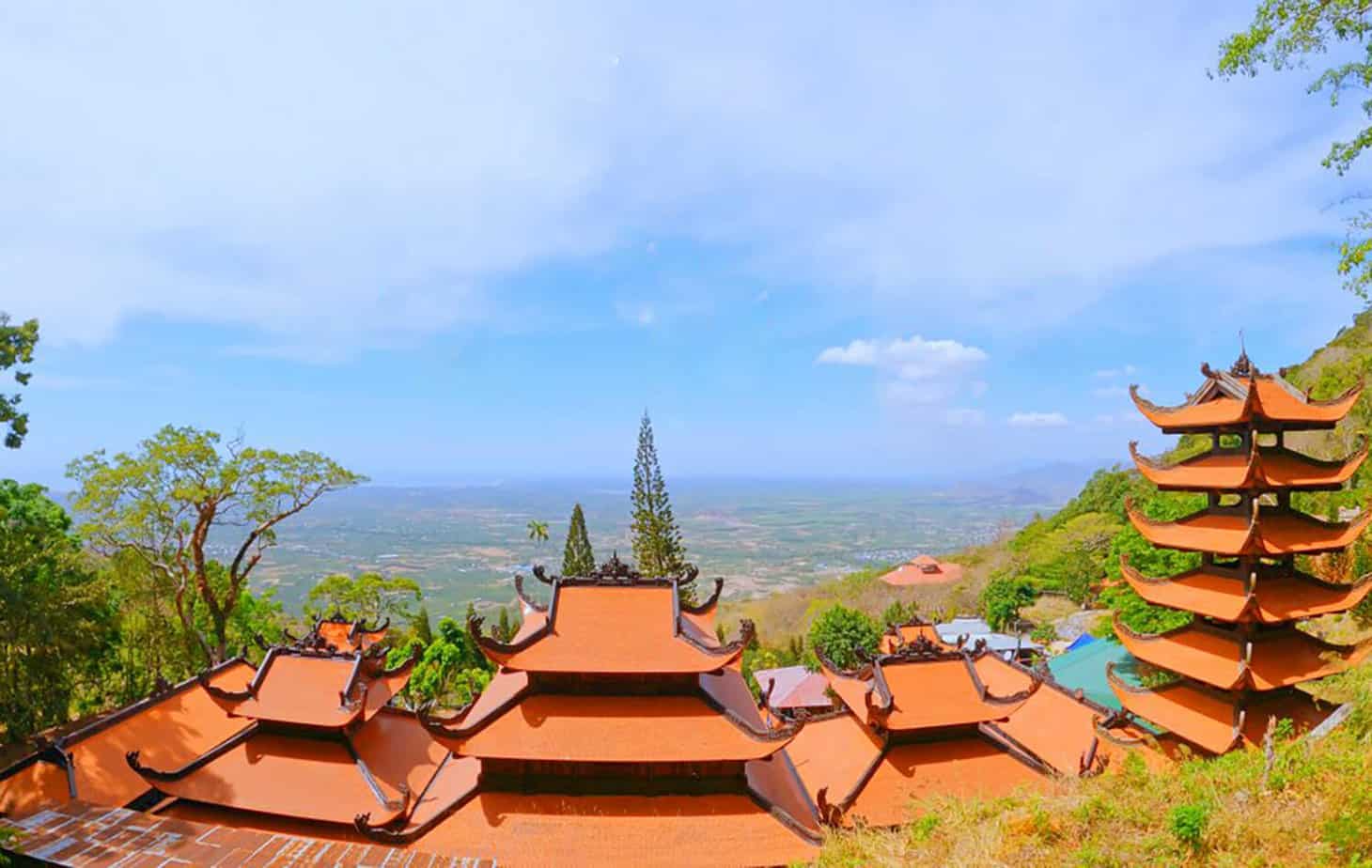 Ta Cu Mountain is a beautiful mountain located in Ham Thuan Nam district, Binh Thuan that offers stunning views of the surrounding countryside. Visitors can take a cable car to the top of the mountain and explore the beautiful Buddhist temple located there. The temple is home to a giant reclining Buddha statue that is a must-see attraction.
Visit Ke Ga Light House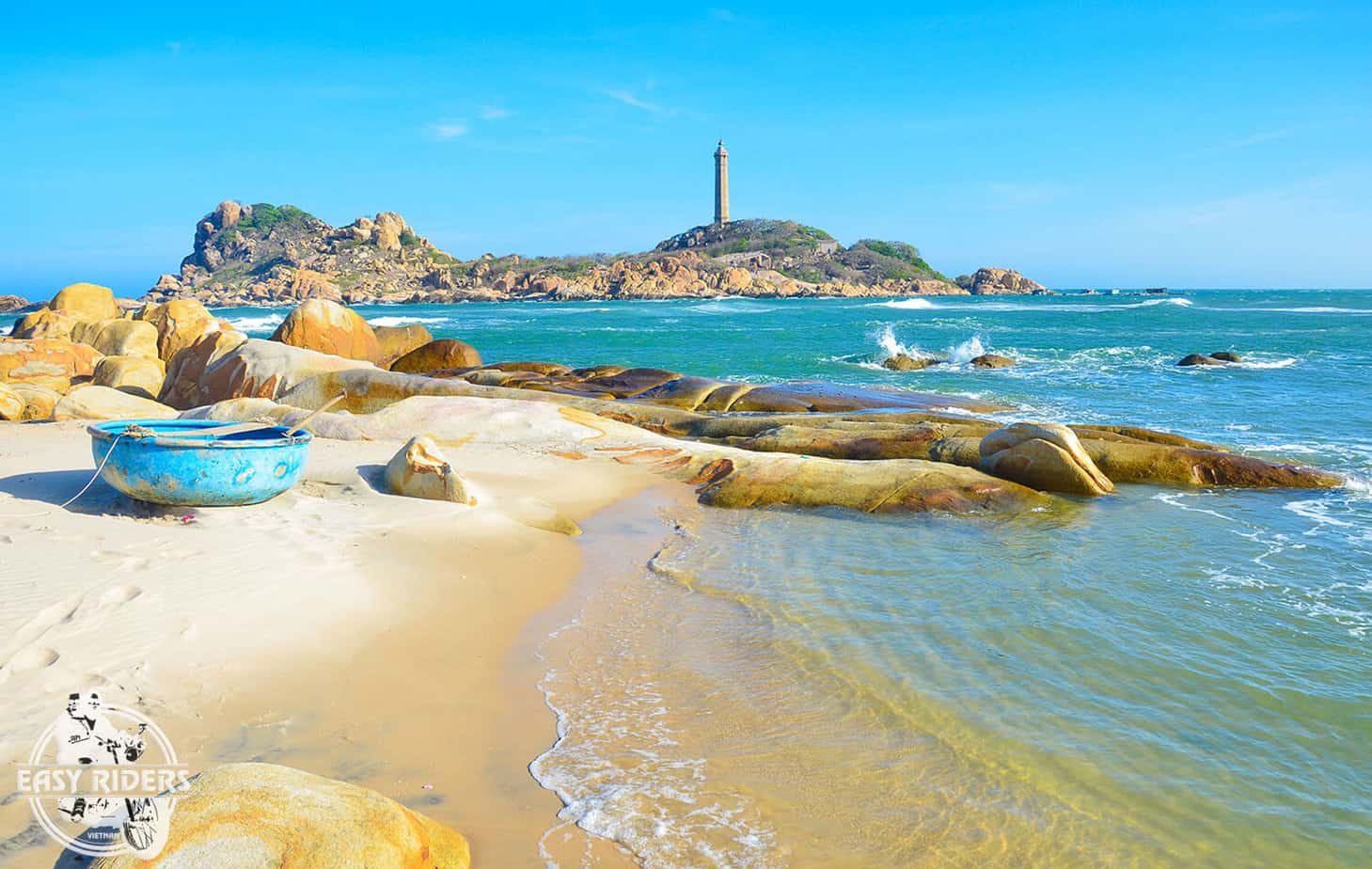 Ke Ga Light House is a historic lighthouse located on a small island off the coast of Tien Thanh. You can take a boat tour to the island and explore the lighthouse, which was built in 1899. The lighthouse offers stunning views of the surrounding sea and is a popular spot for photographers.
Relax on Mui Ne Beach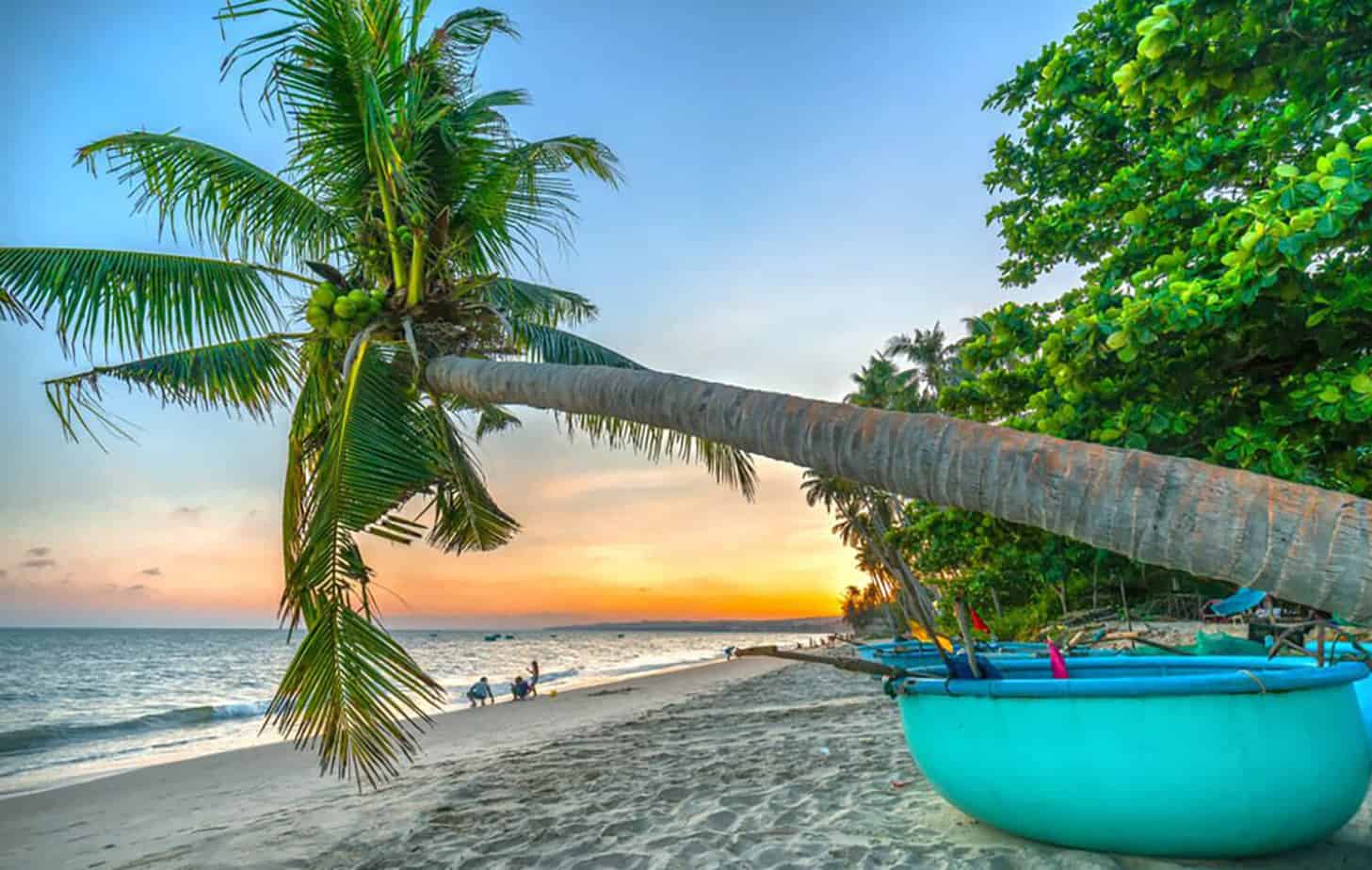 Mui Ne Beach is a beautiful white sandy beach that stretches for miles along the coast. The beach is perfect for sunbathing, swimming, and relaxing. There are also a number of beachside restaurants and cafes where you can enjoy a drink or a meal.
Walk along Fairy Stream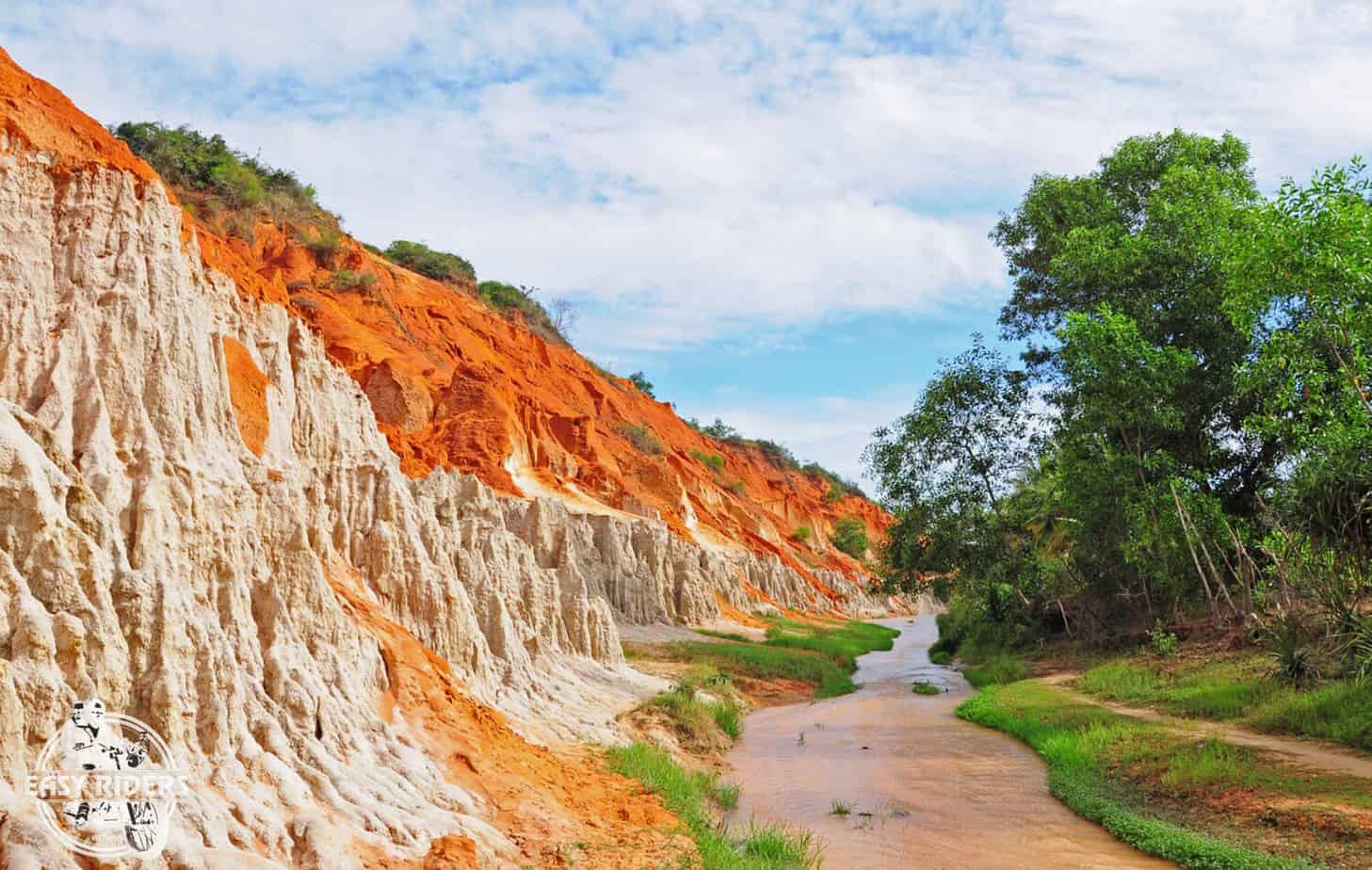 Fairy Stream is a small stream located in Ham Tien that offers a unique and beautiful natural landscape. The stream is surrounded by towering cliffs and offers a peaceful escape from the hustle and bustle of the town. Visitors can walk along the stream and explore the stunning rock formations.
Do Wind or Kite Surfing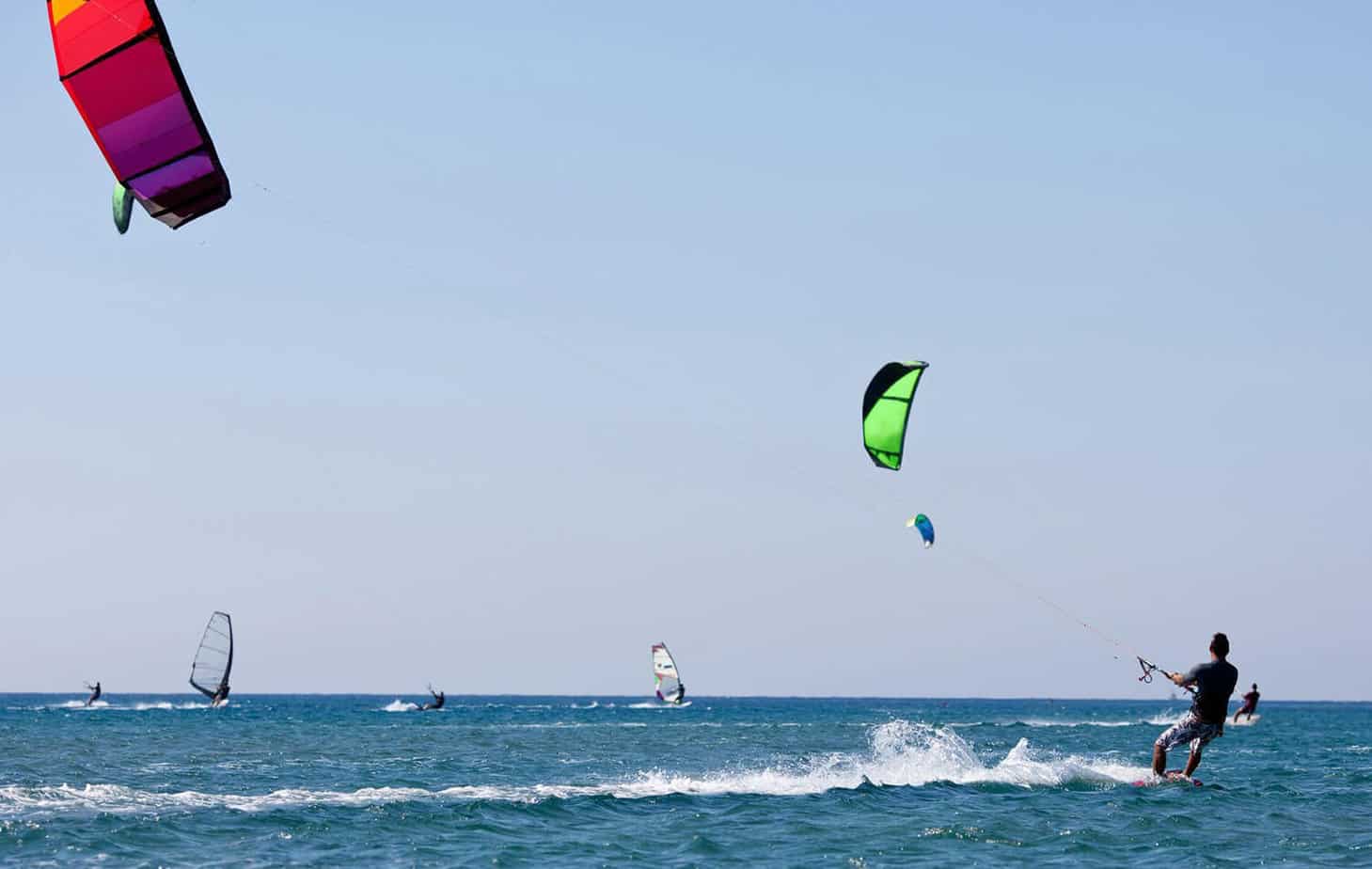 Mui Ne is known for its strong winds, which makes it a popular destination for wind and kite surfing. There are a number of schools and rental shops in the area where you can learn how to surf or rent equipment for the day.
Head out on an Easy Rider Tour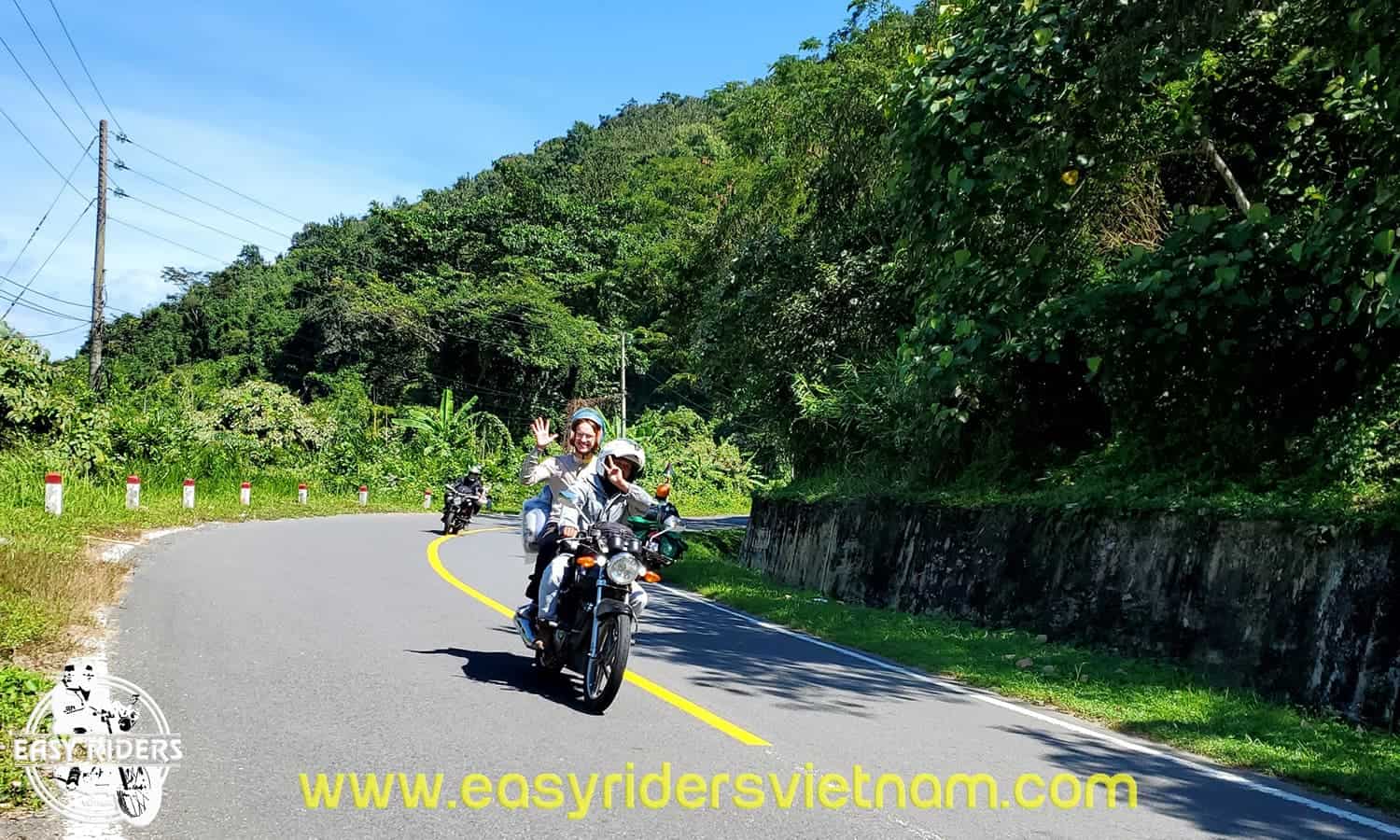 If you want to explore the countryside around Mui Ne or other regions near by, consider taking an Easy Rider tour. These tours offer a unique and exciting way to see the local sights, including the sand dunes fishing villages, and scenic mountain roads. You'll ride on the back of a motorcycle with a local guide who will show you the best spots and share their knowledge of the area's history and culture.
You can take the 2-day tour to Dalat via the remote ethnic villages or the 5-day trip to Nha Trang via the stunning Central Highlands and the Ho Chi Minh Trail.
In summary, Mui Ne is an ideal vacation spot for beach lovers and adventure seekers alike. This charming coastal town offers an array of exhilarating activities and attractions that are sure to satisfy everyone's interests. Whether you prefer exploring the sand dunes and fishing villages or relaxing on the beach and surfing the waves, Mui Ne has something for every kind of traveler.
Easy Riders Vietnam hopes that our list of "top 10 best things to do in Mui Ne" has inspired you to plan an unforgettable trip to this beautiful destination. With our insider tips and local knowledge, we believe you can experience the best of Mui Ne and immerse yourself in the rich culture and natural beauty of Vietnam.
You might be interested in other articles: