Northern Vietnam is a paradise for adventure seekers, offering breathtaking landscapes and thrilling routes that are perfect for motorcycle enthusiasts. One of the best ways to experience the region's beauty is by embarking on a road trip and conquering its mesmerizing mountain passes.
In this article, Easy Riders Vietnam will take you on an unforgettable journey as we explore 4 incredible mountain passes in Northern Vietnam. So grab your helmet, rev up your engine, and get ready for an adrenaline-pumping adventure!
Ma Pi Leng Pass, Ha Giang: A Marvel of Nature's Grandeur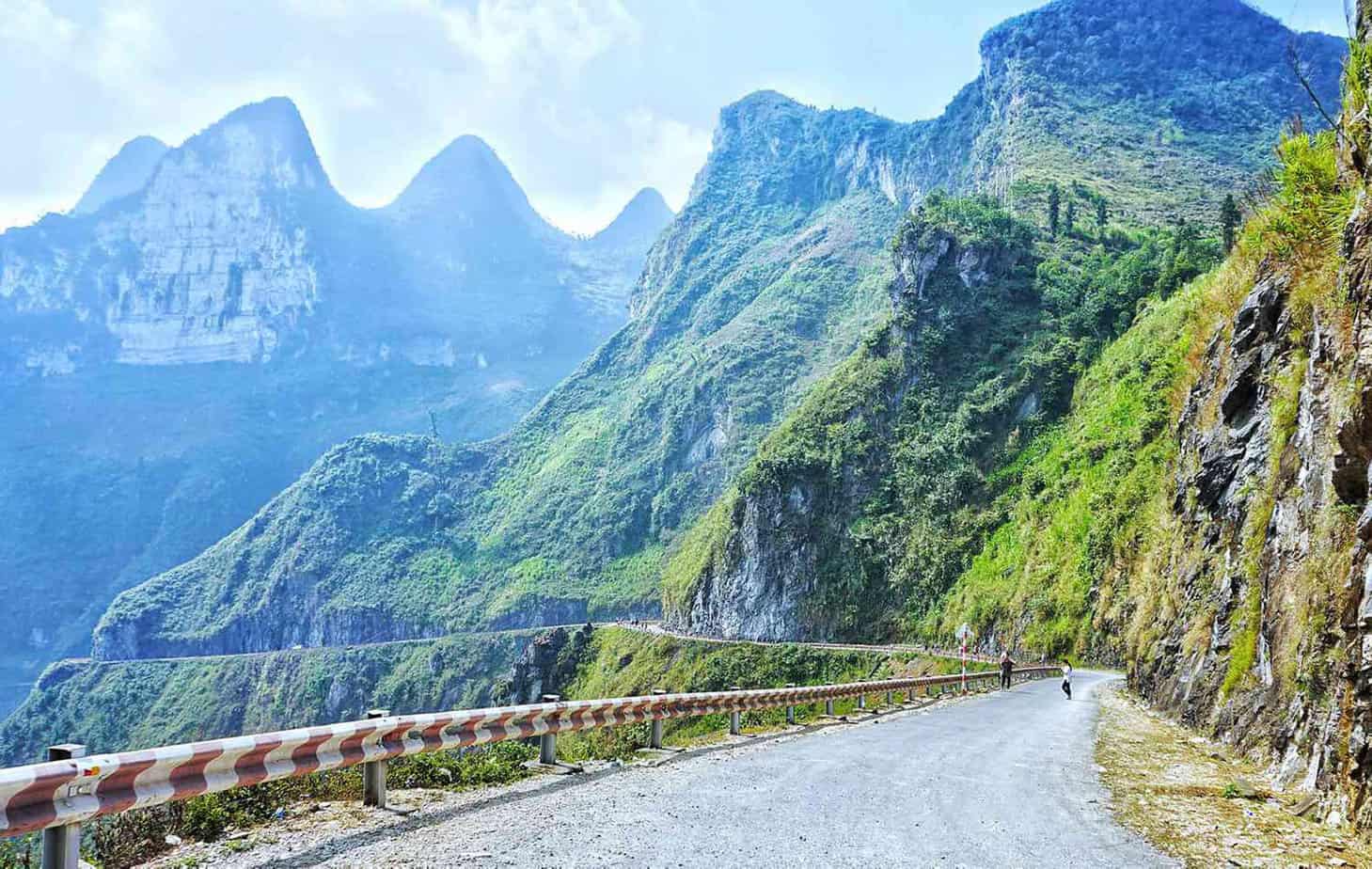 Nestled in the majestic province of Ha Giang, the Ma Pi Leng Pass is a true gem of Northern Vietnam. Known as the "King of all Passes," it stretches along the Dong Van Karst Plateau Geopark and offers a jaw-dropping panorama of towering limestone cliffs, deep canyons, and the emerald Nho Que River snaking through the valley below.
As you navigate the serpentine roads of Ma Pi Leng Pass, you'll be rewarded with awe-inspiring vistas at every turn. The sheer magnitude of the landscape and the sense of freedom on your motorcycle will leave you breathless. Be sure to stop at one of the viewpoints to soak in the panoramic beauty and capture stunning photographs that will make your friends back home envious.
If you don't want to drive the motorbike by yourself, you can hop on the back of the motorbike with an experienced tour guide to explore this spectacular pass on our Ha Giang Easy Rider Tours.
O Qui Ho Pass, Lao Cai – Lai Chau: A Ride Through Cloud-Covered Mountains
Imagine riding through misty mountains, surrounded by clouds that seem within arm's reach. Welcome to the O Qui Ho Pass, a scenic route connecting the provinces of Lao Cai and Lai Chau. This pass takes you through the Hoang Lien Son mountain range, home to Fansipan, the highest peak in Indochina.
The O Qui Ho Pass offers a thrilling adventure as you navigate its winding roads, crossing lush valleys and breathtaking landscapes. The misty atmosphere adds an element of mystique and enchantment to your journey. Along the way, you'll encounter ethnic minority villages, cascading waterfalls, and terraced rice fields, providing glimpses into the vibrant local culture and traditional way of life.
Khau Pha Pass, Yen Bai: Conquer the "Sky Gate"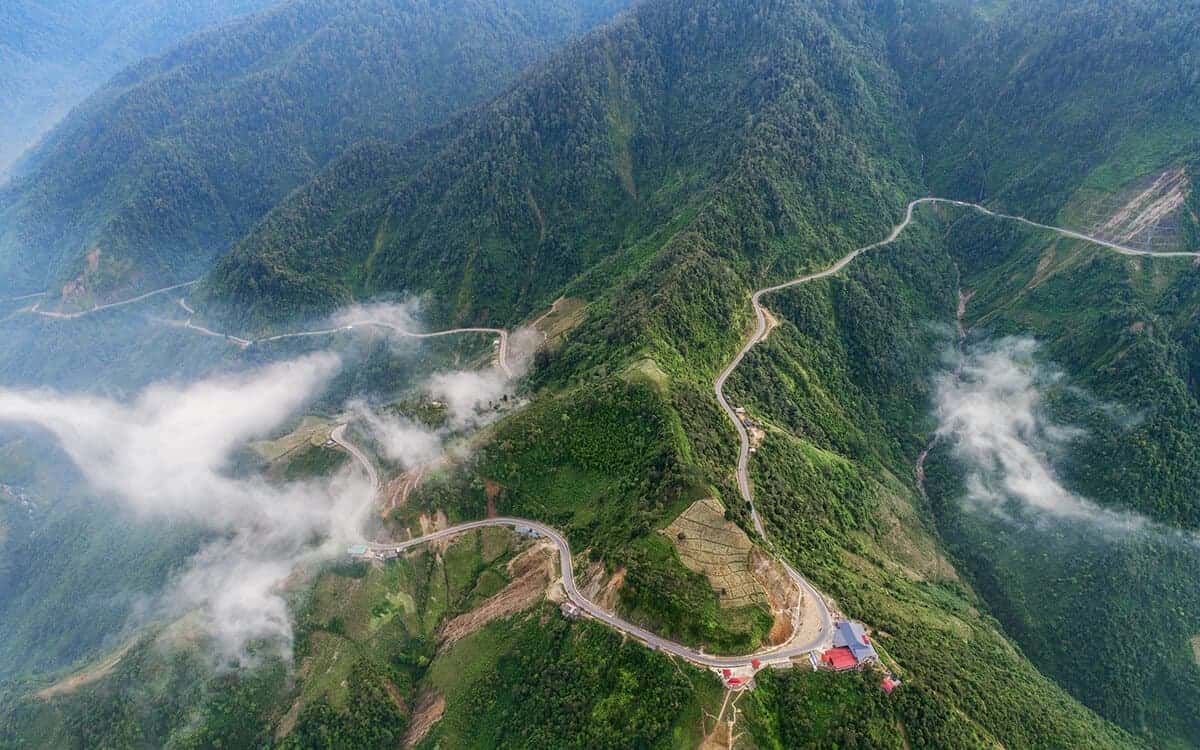 Prepare yourself for an exhilarating ride as you tackle the Khau Pha Pass, also known as the "Sky Gate." Located in Yen Bai Province, this pass winds through the mesmerizing Mu Cang Chai terraced fields, which are a UNESCO World Heritage site. Riding through the terraced fields, you'll be surrounded by an endless sea of vibrant green, stretching as far as the eye can see.
The Khau Pha Pass is renowned for its steep inclines and sharp bends, offering an adrenaline rush for motorcycle enthusiasts. As you conquer this challenging route, you'll be rewarded with panoramic views of the terraced fields and the majestic Hoang Lien Son mountain range.
Pha Dinh Pass, Dien Bien: Unveiling Vietnam's Historical Past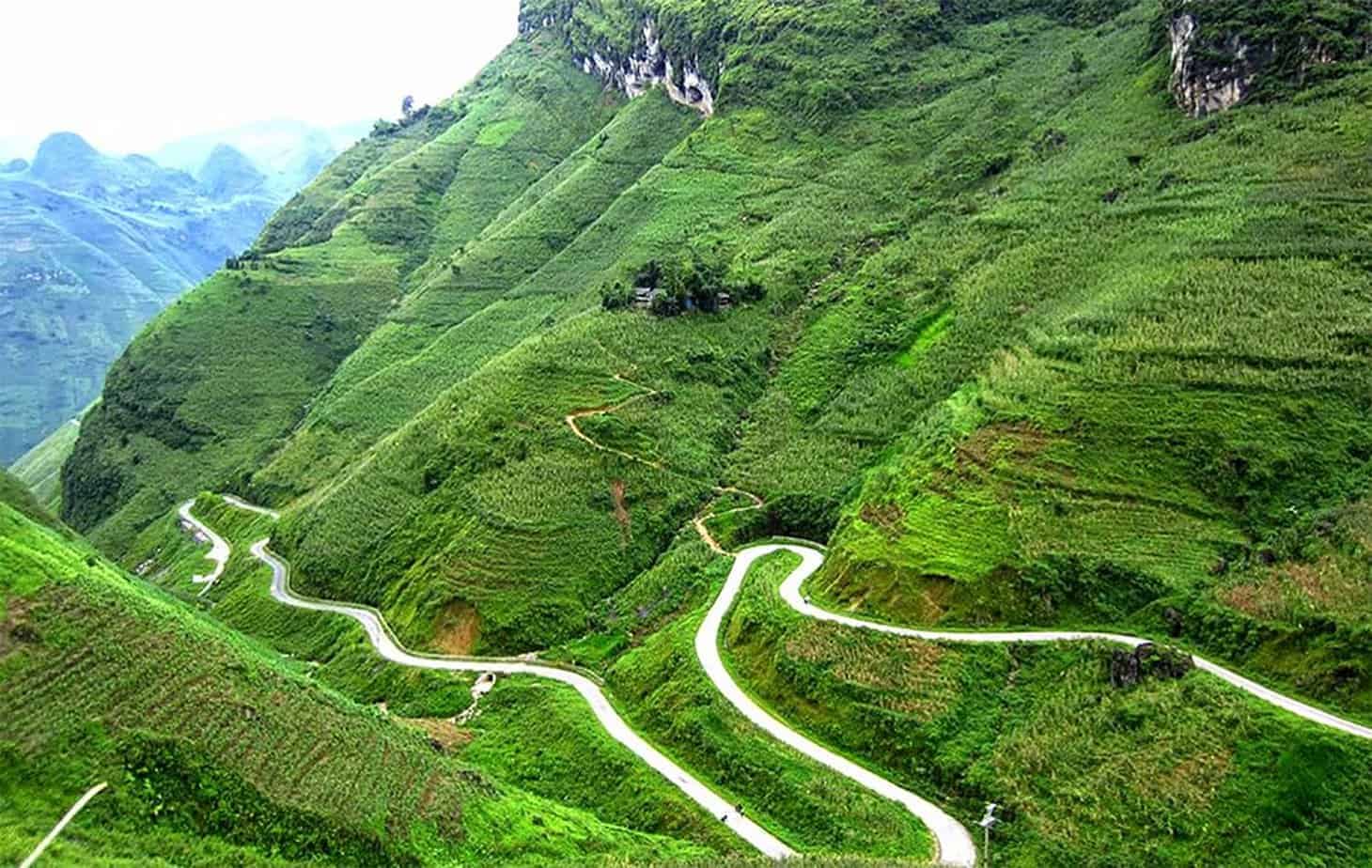 For those seeking a journey rich in history and natural beauty, the Pha Dinh Pass in Dien Bien Province is an absolute must-visit. This pass played a significant role during the Dien Bien Phu Battle, a turning point in Vietnamese history. As you traverse its serpentine roads, you'll be reminded of the courage and sacrifice of those who fought for independence.
While exploring the Pha Dinh Pass, you'll be captivated by the stunning landscapes that surround you. The pass is adorned with lush forests, cascading waterfalls, and majestic mountains. The road twists and turns, offering thrilling curves and bends that will surely test your riding skills.
Easy Riders Vietnam organizes an exciting tour to include these 4 great mountain passes in our North Vietnam Motorcycle Loop Tour. Check it out and join us for an adventure of a lifetime.
Last but not least, embarking on a motorcycle adventure through the mountain passes of Northern Vietnam is a dream come true for thrill-seekers and nature enthusiasts. The Ma Pi Leng Pass, O Qui Ho Pass, Khau Pha Pass, and Pha Dinh Pass offer a combination of adrenaline-pumping rides, awe-inspiring landscapes, and a glimpse into Vietnam's rich history.
So, if you're planning a motorcycle trip to Northern Vietnam, be sure to include these remarkable mountain passes in your itinerary. Let the winding roads, awe-inspiring landscapes, and cultural richness of the region leave an indelible mark on your heart and soul. Prepare for an adventure of a lifetime as you explore these incredible mountain passes and create memories that will last a lifetime.
You might be interested in other articles: