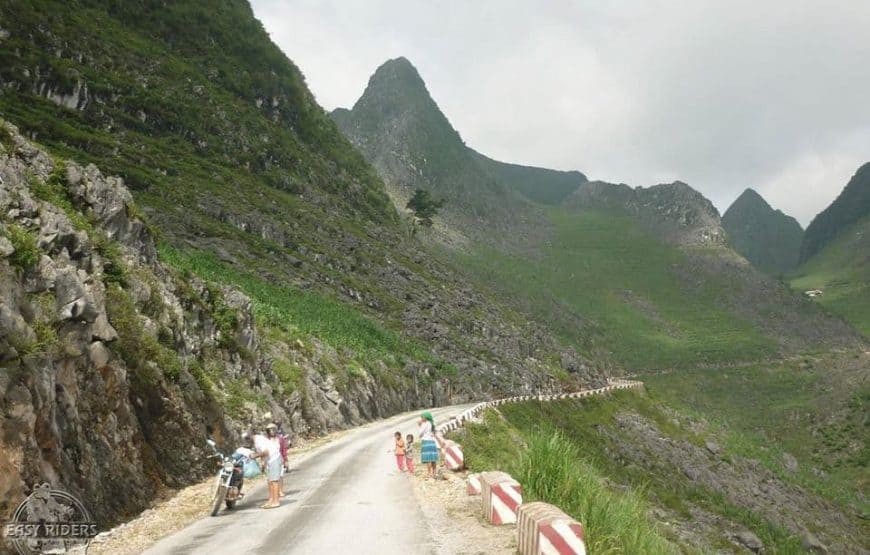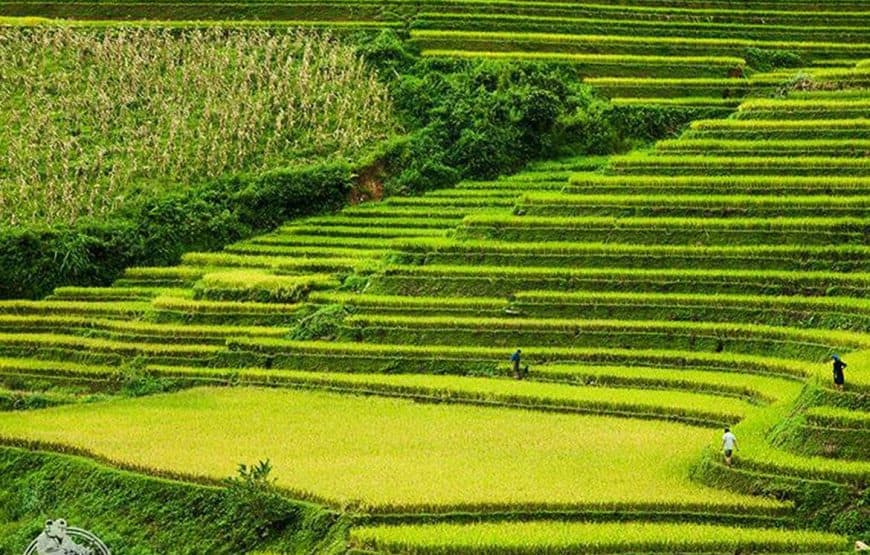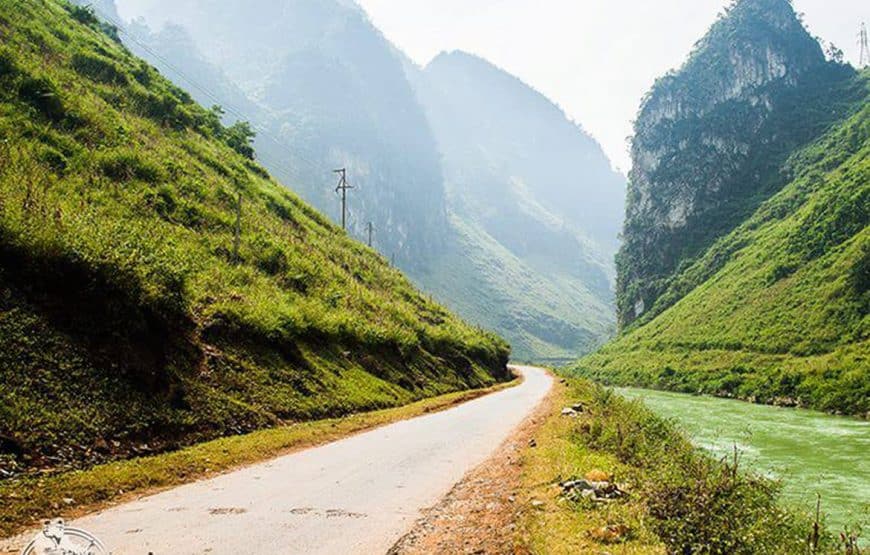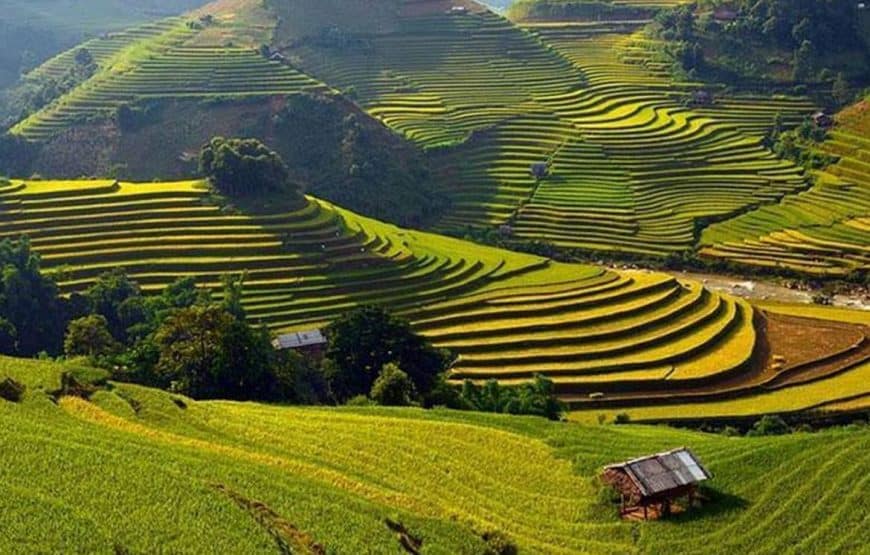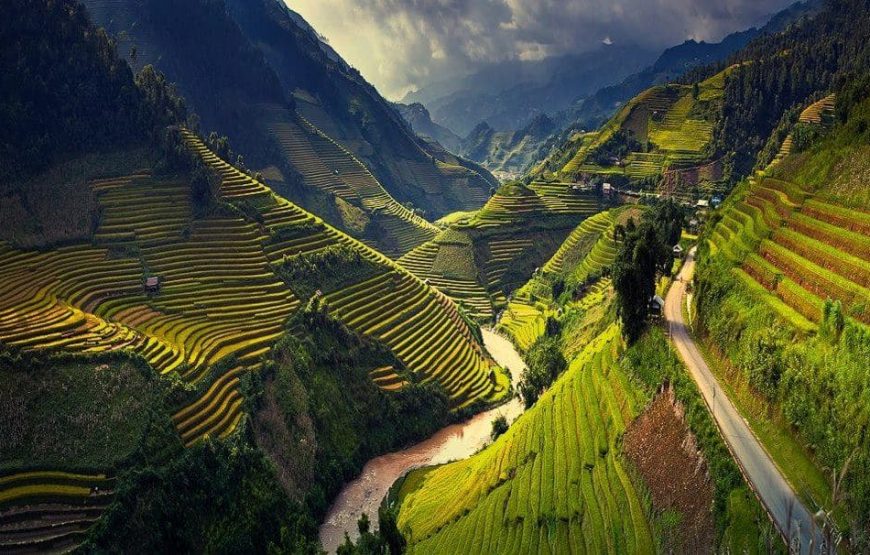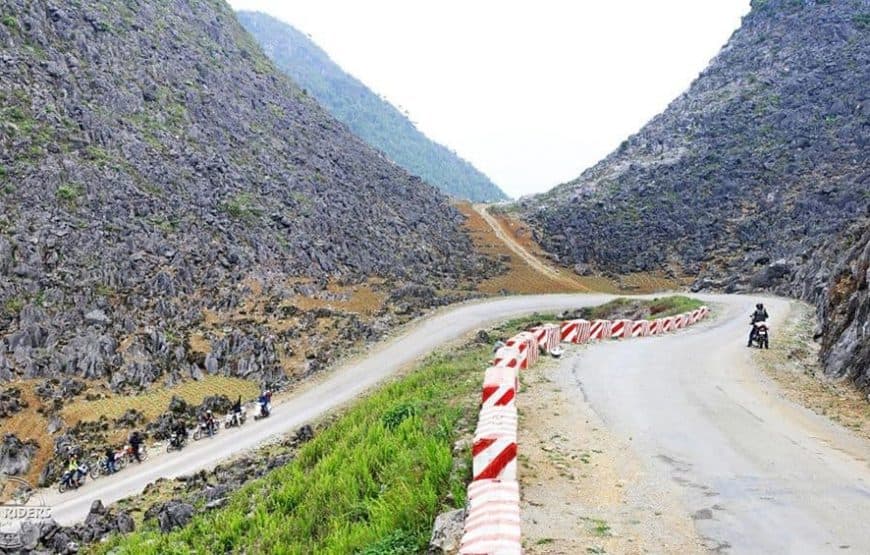 Overview
Easy Rider Ha Giang Loop Tour is a great combination of extraordinary rides and authentic cuisine.
Jump on the back of one of our professional and licensed tour guides' motorbikes and we'll take you on the adventure of a lifetime, exploring some of the most dramatic landscapes that Northern Vietnam has to offer.
You'll be amazed as the breath-taking scenery, unspoiled nature and colorful ethnic minority groups unravel in front of your eyes throughout the journey.
This epic 3-day Easy Rider Ha Giang Loop Tour will be a once-in-a-lifetime opportunity for you to broaden your knowledge of the rich local cultures and their gastronomy.
View More
HIGHLIGHTS
Tay Hill Tribe Village
Bac Sum Pass
Heaven Gate
Twins Mountain
Tham Ma Pass
Dong Van Karst Plateau
H'Mong King Palace
North Pole Flag Tower
Ma Pi Leng Pass
Meo Vac Rock Plateau
Itinerary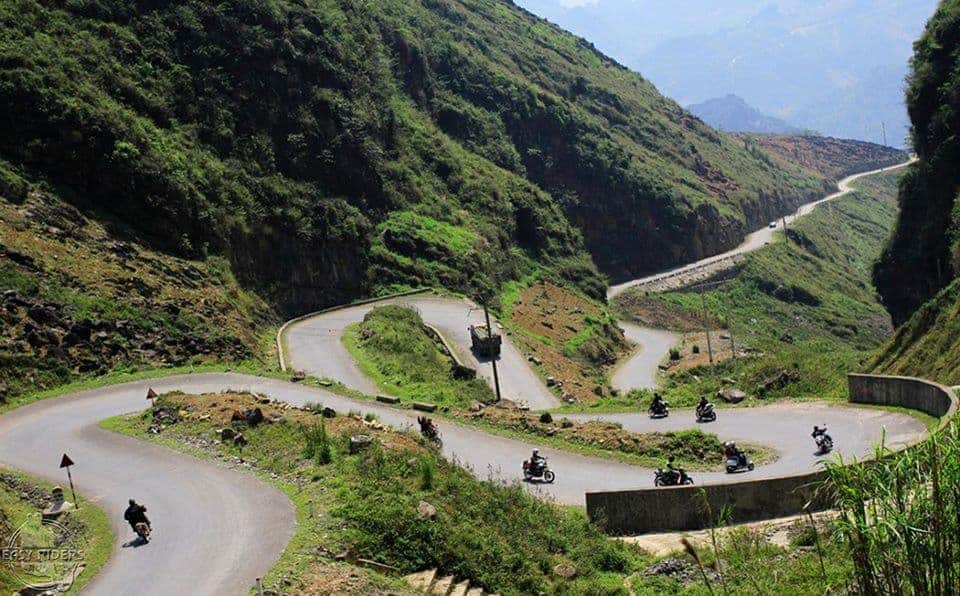 Easy Riders Vietnam Team will meet and pick you up at your hotel/hostel in Ha Giang at 08:30 am and start our exciting 3-day Ha Giang Loop Tour. We leave Ha Giang and traverse through the rustic villages of Tay hill tribes where you broaden your knowledge about daily life and cultures. The drive leads us to the picturesque Bac Sum Pass and Heaven Gate where you will be amazed by the spectacular panoramic views of the Twins Mountains and Tam Son Town.

After having lunch at Yen Minh Town, we continue our day by meandering along the laneway to get to Tham Ma Pass and Chin Khoang Passes (9-turn Pass). Today's ride is like a dream comes true for adventure lovers: the amazing landscape of Dong Van Karst Plateau (a UNESCO Global Geo-Park in 2011), a great motorcycle ride along limestone rock mountains, and the authentic life of the locals. H'Mong King Palace is well worth paying a visit to before riding to Dong Van Town, check-in, and staying overnight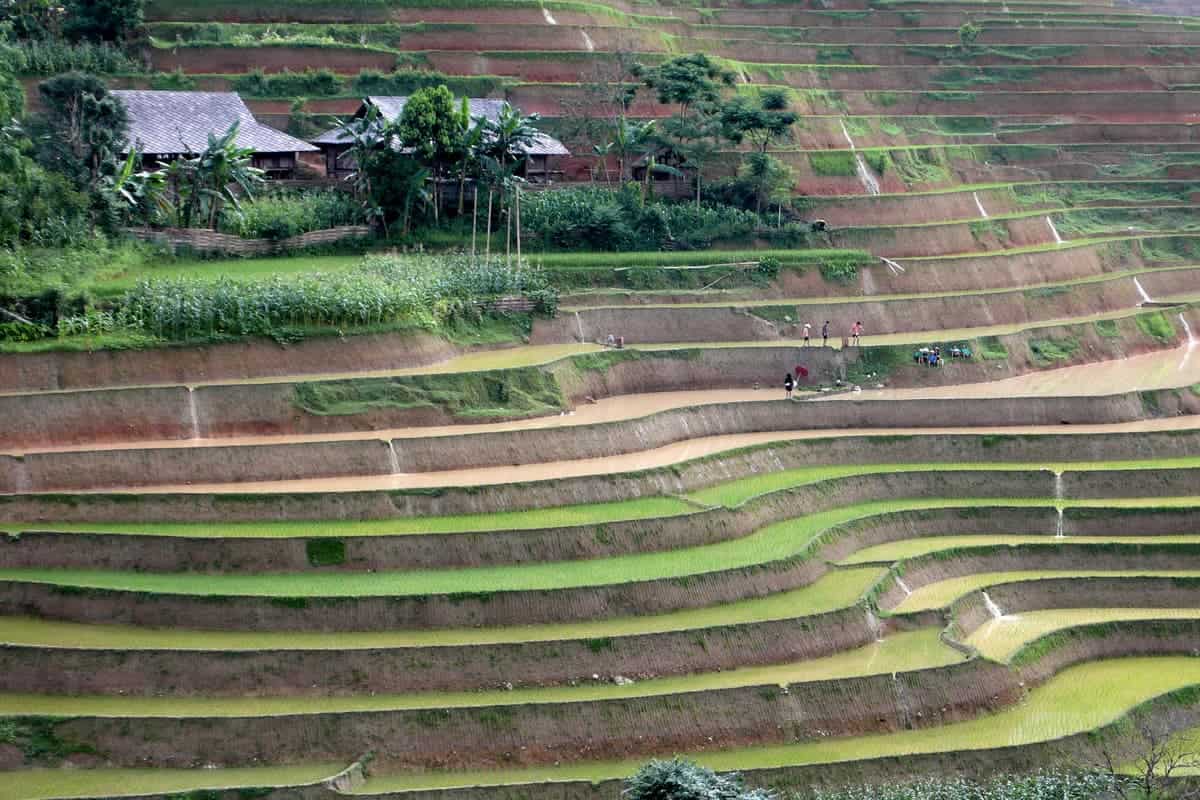 Waking up in the fresh air of the mountain town, we enjoy breakfast at our hotel before jumping back on our motorcycles. The morning's drive takes us to the North Pole, Lung Cu through scenic mountain passes, to the Flag Tower (the northernmost part of Vietnam) which is 2 km away from the border with China. We take in the spectacular views of Vietnam and China on the other side.

We continue our enjoyable day by riding to the most "jaw-dropping" mountain passes of Vietnam, Ma Pi Leng (considered as the most magnificent passes in the world!?). When we reach the highest peak of the pass, words can't describe how amazing it is! It's just like a dream adventure for amateur and professional photographers alike!

We arrive at our hotel, in the middle of the Rock Plateau – the little town of Meo Vac, around 05:00 pm, check in and stay overnight.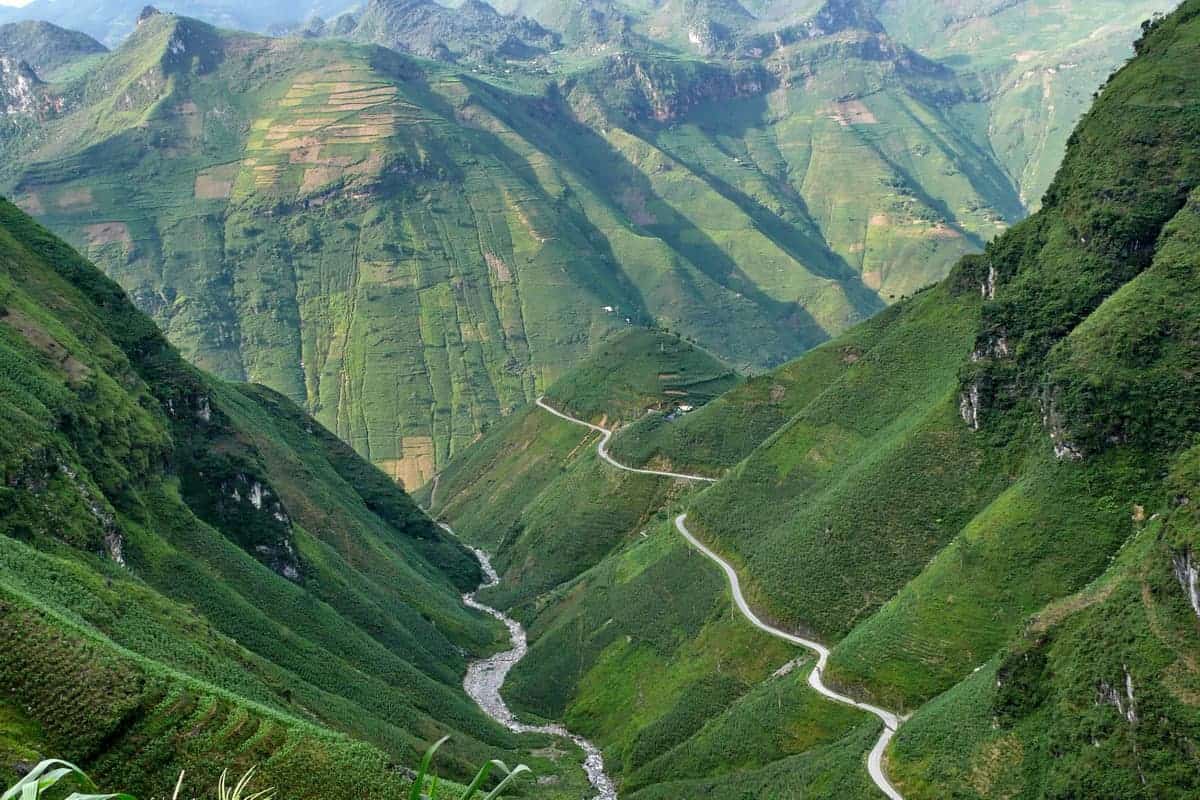 Rise and shine for the last day touring Ha Giang Loop with Easy Riders Vietnam. We hop back on our motorbikes and skirt along enticing roads with vertical slopes of the limestone karsts. This road sees hardly traffic or other travelers. We traverse through a dry, tree-starved landscape dominated by conical peaks. You will get to experience a deep insight into how the locals live and work in such a harsh region.

On the way back to Ha Giang, we pass through a stark, rock-strewn limestone valley with some astonishing sections of mountain road. We arrive in Ha Giang before sunset, check in at the hotel of your choice, or we can help you to arrange the bus to Ha Noi afterward. We finish our amazing Easy Rider Ha Giang Loop Tour.
Included/Excluded
Accommodation (2 nights)
English Speaking Tour Guide
Motorcycle
Helmet
Gas/Fuel
Entrance Fees
Waterproof Bags/ Raincoats
Food
Drinks
Personal Expenses
Tips
Tour's Location
Ha Giang, Vietnam
FAQs
There are buses leaving from Ha Noi to Ha Giang 4 times per day, it takes about 6 hours to travel. We can help you to organize the bus to pick you up at the hotel/hostel where you stay in Hanoi if you require.
We meet and pick you up at 08:30 am on the day of your choice at the hotel/hostel where you stay in Ha Giang. We are able to help you to organize the hotel/hostel in Ha Giang for you, if you want.
Reviews
Showing 1 - 0 of 0 in total
You might also like
error:
Content is copyright protected!