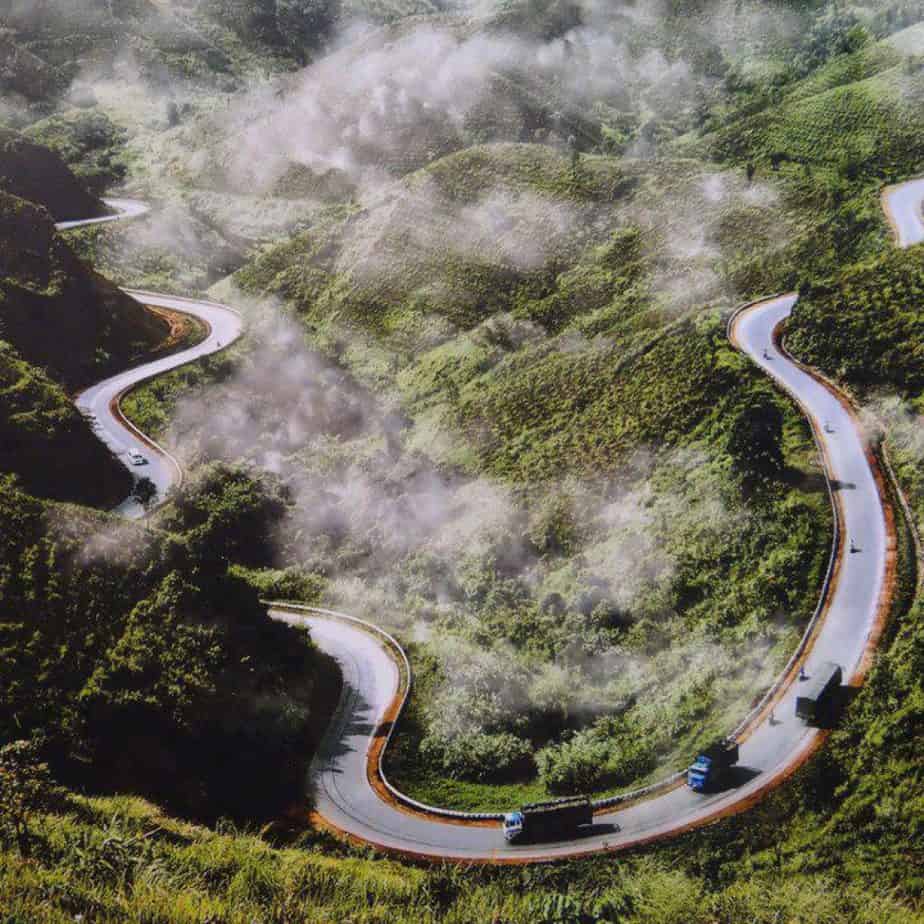 Looking to tackle the most beautiful motorbike routes in Vietnam? Gear up for the adventure of a lifetime as you drive your motorbike across the country's 8 best routes.
If you're an experienced motorbike driver and have a trip planned for Vietnam, then there is no excuse not to experience these incredible routes. Take a slow journey, enjoy your surroundings and give yourself ample time to stop and take it all in.
1. Hai Van Pass
The Hai Van Pass is one of the most popular and scenic mountain passes in Vietnam. The name translates to "Ocean Cloud Pass" in English, revealing exactly what it is: Those who travel up its winding roads leave behind an ocean backdrop, ascending through twists and turns into mountains of lush jungles topped by clouds. Jeremy Clarkson of Top Gear called the road "a deserted ribbon of perfection — one of the best coastal roads in the world."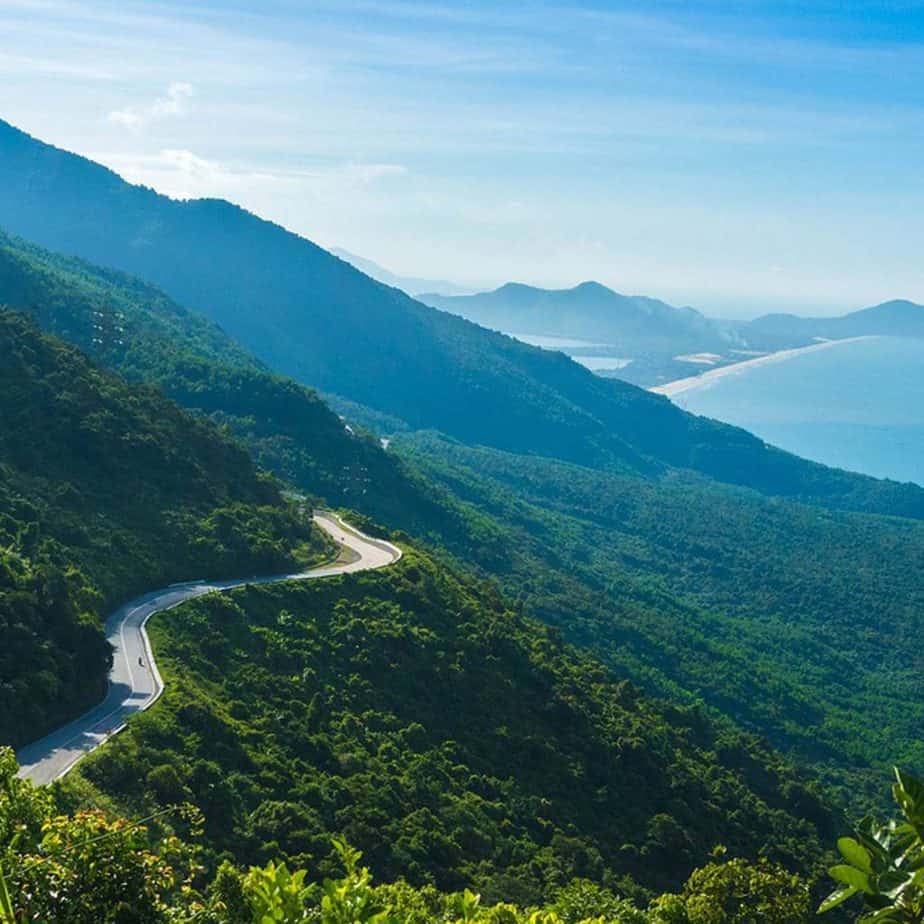 This 13-mile pass connects Da Nang to Hue, both popular stops along a backpacker's itinerary. It is best to try this route between the sunnier months of April and July so you can also stop over at Lang Co Lagoon and beach for a refreshing swim. In 2005, a tunnel opened beneath the mountain, giving riders a choice between a quick drive or the scenic route.
2. Ha Giang Loop
The Ha Giang Loop is a 300-kilometer (186-mile) winding road in the northern province of Hà Giang, bordering the Yunnan Province of China. It is often described as the most spectacular ride in the country and takes travelers about four days to complete. However, this route is not for beginners. Expect hundreds of hairpin turns, mountain scenery, and friendly local hill tribes such as the H'Mong people, who inhabit this area. Multiple viewpoints are scattered throughout for stunning panoramas. Check out the Hà Giang Loop between June to November. Avoid it during the rainy season.
Pro tip: Plan your trip to coincide with the Sunday Market in Đong Van for a fascinating pitstop. The Ha Giang Loop is located in Ha Giang Province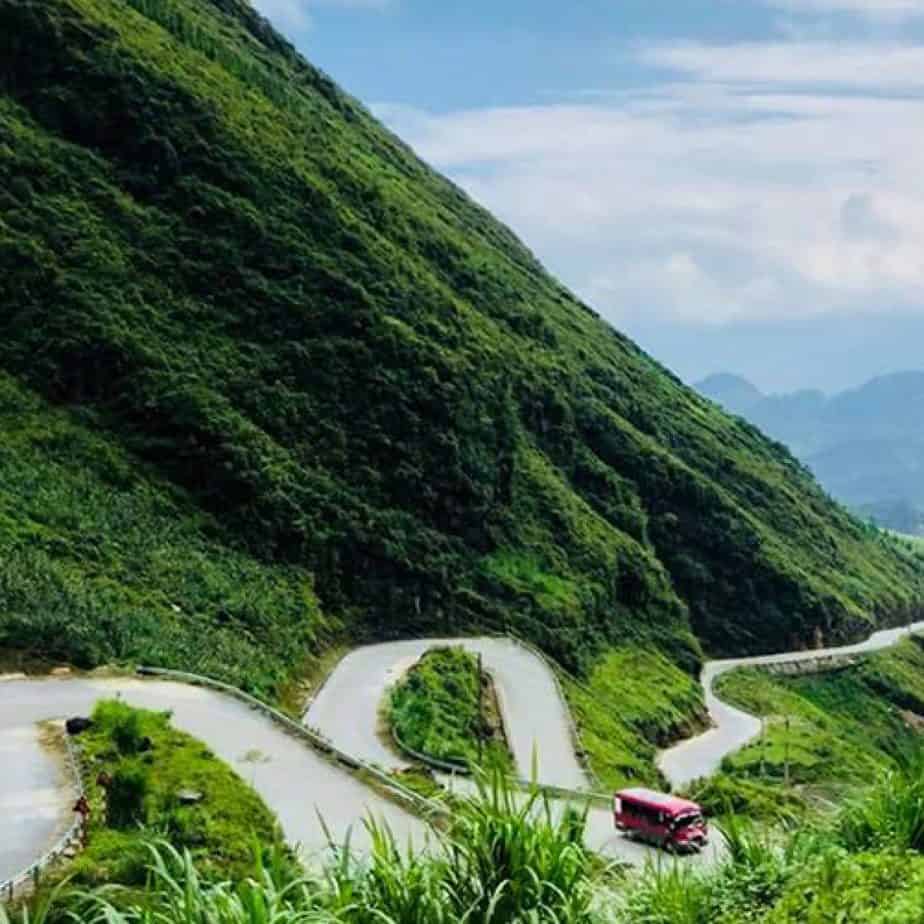 3. O Quy Ho Pass
O Quy Ho is the longest mountain pass in Vietnam, stretching for about 50 kilometers (31 miles) on National Highway 4D. It connects Lao Cai to Lai Chau, running along with the Hoang Lien Son mountain range. Its peak reaches an altitude of 1,999 meters (6,560 feet) in a place called Heaven's Gate. Visually stunning and equally dangerous, this pass is known for its hairpin turns lying perched over an abyss, gurgling streams, and beautiful waterfalls — with panoramic views of the surrounding mountains and valleys.
O Quy Ho connects Lao Cai to Lai Chau. We list this route as one of the best motorbike routes in Vietnam as it's really amazing to ride on this one.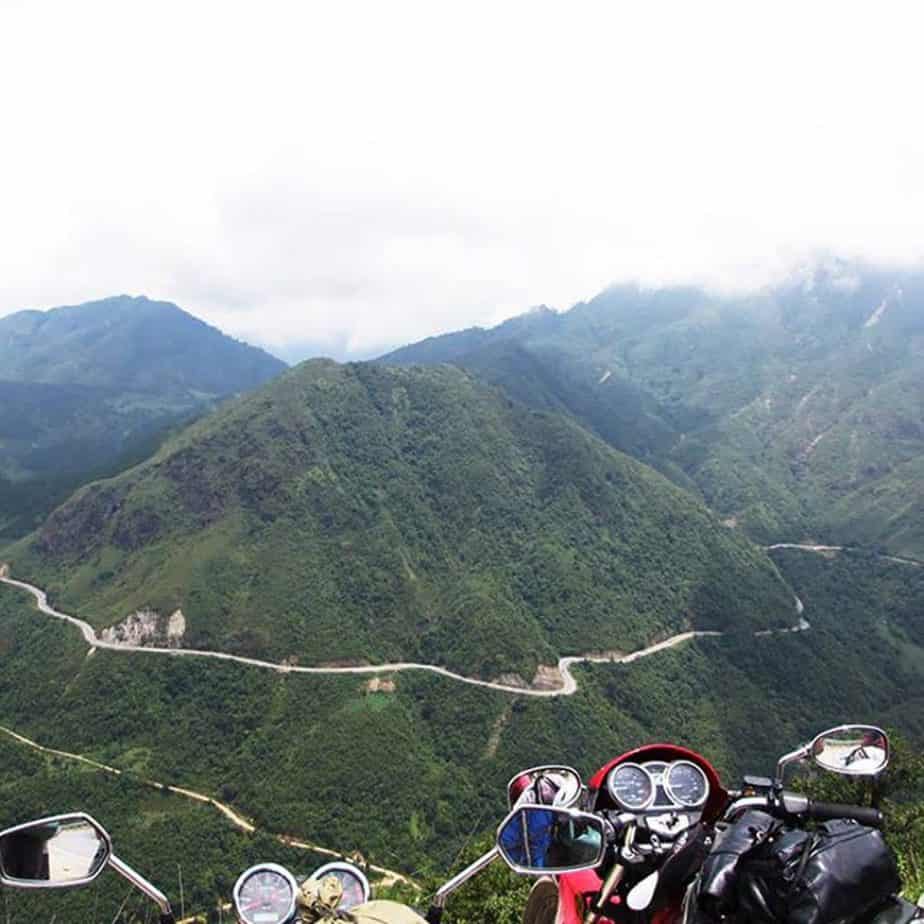 4. Dalat to Nha Trang
The DT652 is a favorite route among locals, connecting two popular travel destinations that seem a world apart: slow-paced, cool Da Lat in the mountains, and hot buzzing Nha Trang on the coast. The pass takes around five hours to complete, with twists through mountains and forests on each side. You'll find awesome pitstops along the way to get some food or coffee.

Looking for a refreshment? The road to Nha Trang provides pitstops along the way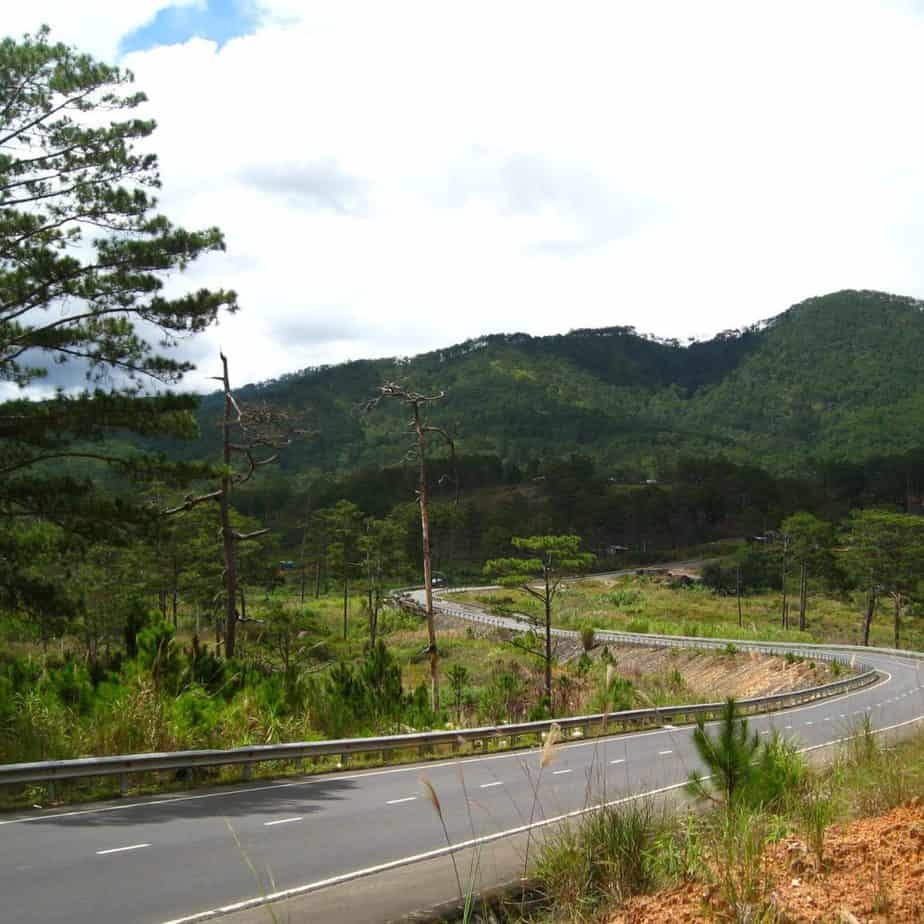 5. Khe Sanh to Phong Nha
Take enormous ascents and descents and combine them with twists and turns, bursts of open straits, and breathtaking views, and you have the road from Khe Sanh to Phong Nha. It's hard not to stop every five minutes and pull out your camera on this scenic journey. As drivers near Phong Nha, they follow rivers and cross through farmlands. Then, the turquoise lakes of Phong Nha-Ke Bang National Park come into view, raw and untouched, with plenty of opportunities to get off the beaten track.
This route is definitely one of the most beautiful motorbike routes that we recommend you to ride and enjoy the best of Vietnam has to offer.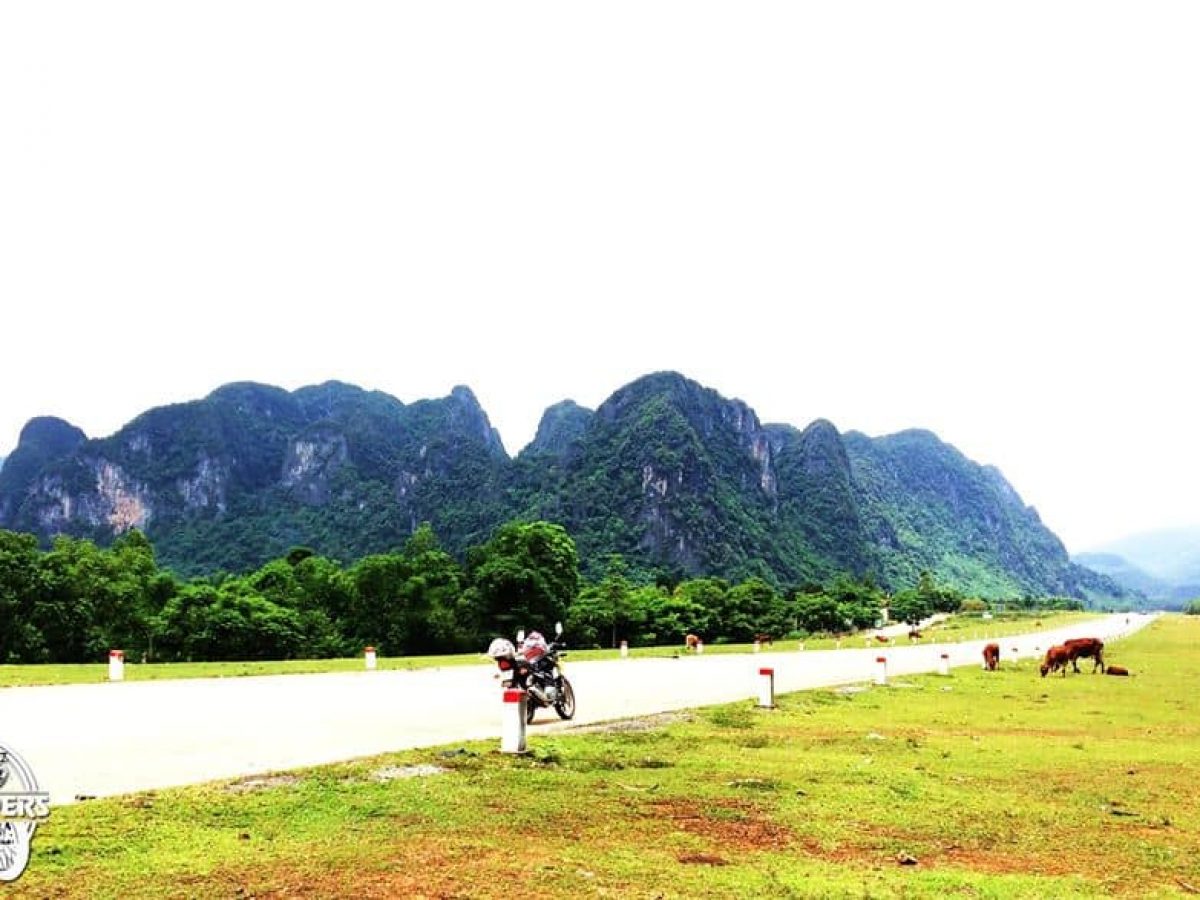 6. The Nam Ma River Route
Ninh Binh is a popular backpacker spot, known for its spectacular natural beauty that has earned it the nickname "Ha Long Bay on Land". It is a region full of mountains, rivers, rice paddies, and caves (and, unfortunately, quite a lot of tourists). The Nam Ma River Route offers a similar landscape to Ninh Binh, yet undisturbed by crowds. Get on the Ho Chi Minh Highway south of Hanoi until the QL217, following this until the town of Vĩnh Minh. From there, follow the road called Đê tả sông Mã that runs parallel to the river until it meets back with the QL1A. Sam Son Beach is a great final destination to reward yourself after the long hours on the road.
7. Kon Tum – Hoi An/ Da Nang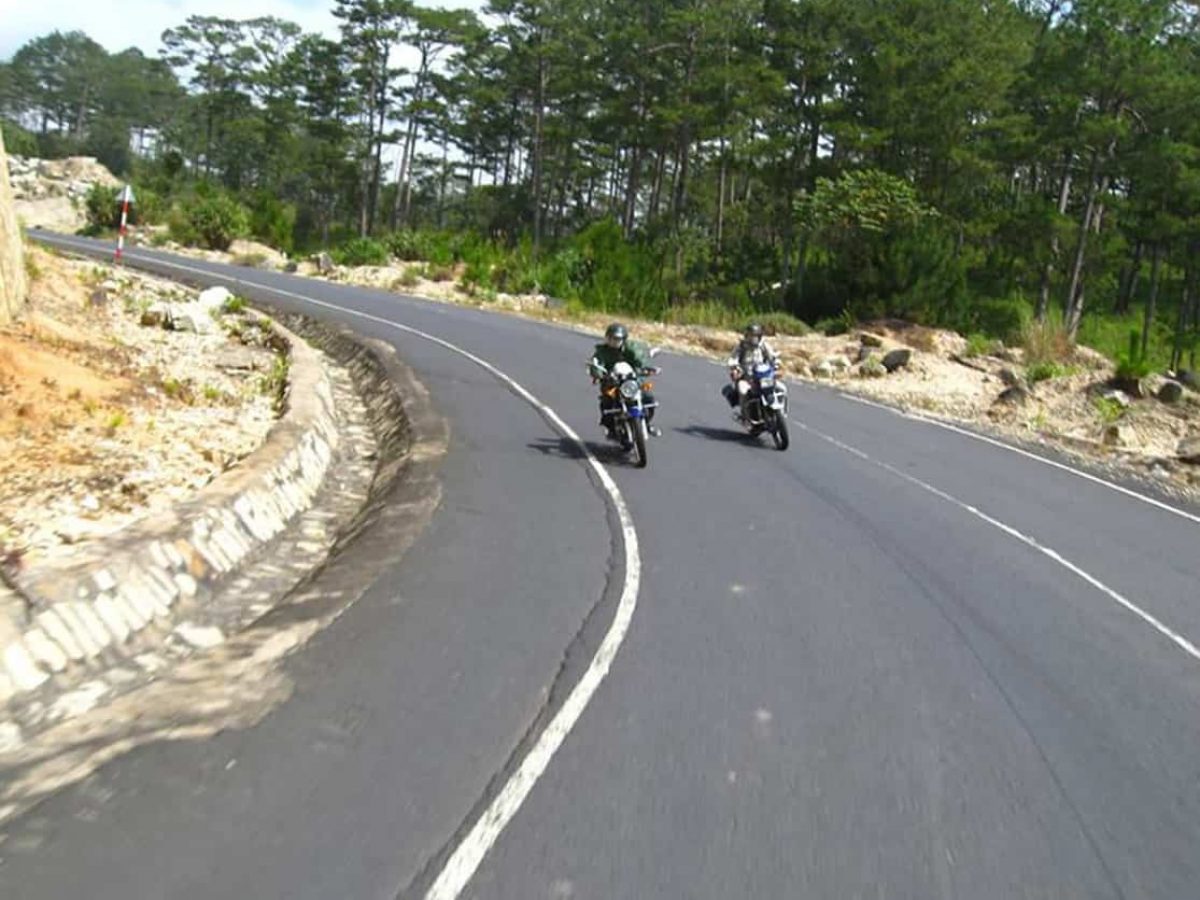 Riders have several motorbike routes to choose from when they travel between Ho Chi Minh City and Da Nang. Two of the more popular routes are either along the coast — with stops in places like Qui Nhơn and Nha Trang — or inland, along the border with Laos. Both are fine choices, but there's another option that will show you a different side of Vietnam that many foreigners don't see. If you're heading north and not taking the coastal route, you'll likely pass through Pleiku on your way to Kon Tum. Instead of following the AH17 by way of the QL14E, veer onto the QL24 instead. And when you get to Quang Ngai, try their signature dish: Mi Quang (yellow noodles).
8. The beaches route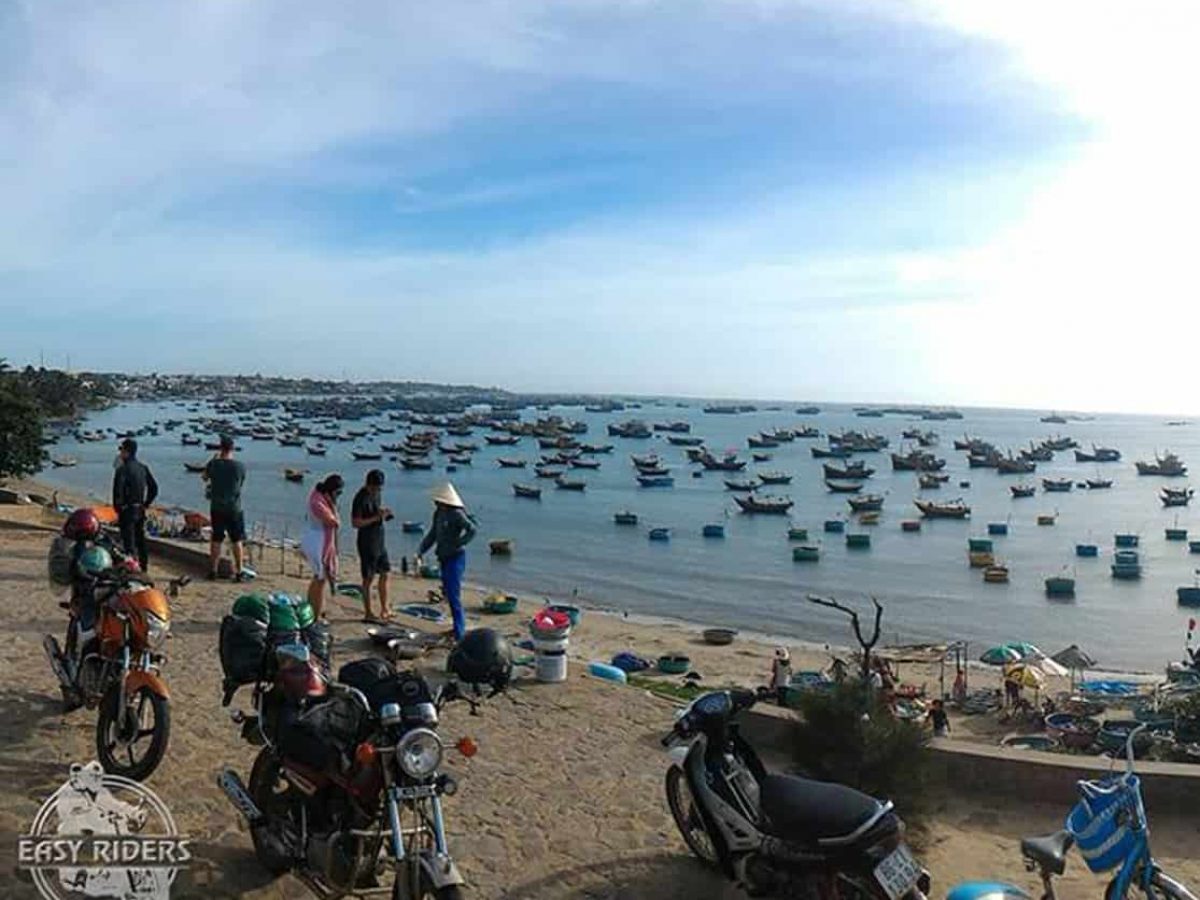 If you love the sea, sand, and sun, then hit the Vietnam southern coastal road. You could start in Da Nang and head south, but we recommend you make your way out of Ho Chi Minh City instead. For starters, it's much easier to find gear in the big city — a motorbike to buy/rent, camping gear, clothing, etc. — but it's also more pleasant to finish your drive in Hoi An or Da Nang. Many riders stick to the main highways to make their schedule, but that's not what we have in mind. Start south to Ho Tram Beach and make your way north, with stops in La Gi, Mui Ne, Phan Rang, Cam Ranh, Nha Trang, Tuy Hòa, Quy Nhơn, Quảng Ngãi and, finally, Hoi An — or any place along the way that you like. This way, you will enjoy the best of what the coast has to offer. The Vietnam southern coastal road borders the sea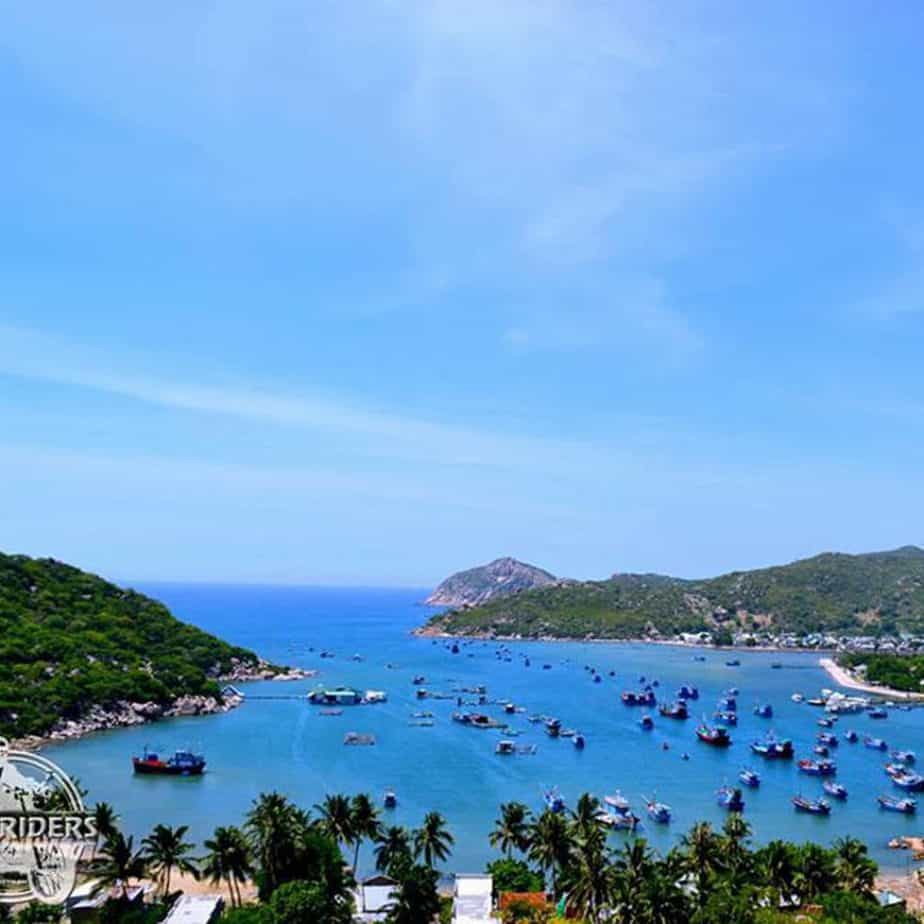 View more: